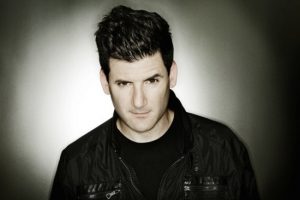 LOS ANGELES (CelebrityAccess) — Former Hard Events founder Gary Richards has joined resuscitated electronic dance music giant LiveStyle, as president of the company's North American operation.
In his new role, Richards will be tasked with creating and producing festivals in North America, focused particularly on the West Coast, and consulting with the company's international properties.
Richards, who announced his departure from Live Nation last month, was widely rumored to be heading to LiveStyle.
LiveStyle, led by former AEG exec Randy Phillips, was formerly known as SFX Entertainment until the company was forced into bankruptcy earlier this year, leading to the ouster of founder Robert Sillerman.
"I just want to grow and be able to have more influence in the industry," Richards told the Los Angeles Times about his change of companies. "This company [LiveStyle] has multiple divisions like Hard instead of having one little division. Now I have a lot more babies to tend to."