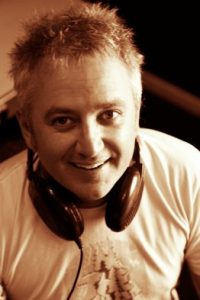 (VIP-NEWS) — Australian concert promoter David Cutbush, who departed touring company Life Is Noise earlier today following allegations of sexual misconduct, has issued a statement apologising for his actions.
In a lengthy statement provided to Music Feeds, Cutbush says "it is true" that he has "acted poorly and in a manner that is inappropriate and sleazy".
"Using my male privilege to gain sexual favours has been disrespectful towards women," he says.
"I have used my position in the music industry to my advantage. I have propositioned women much younger than me and have behaved creepily in person at music events and online.
"I wish to apologise to the many women I have hurt. However, I don't expect forgiveness. It has taken me too long to realise I have created situations which made women in the music community and beyond feel uncomfortable or unsafe. I'm now committed to examining my actions and learning ways to change."
Cutbush says the recent #metoo and #meNOmore campaigns have weighed "heavily" on his mind.
"I thought this day would come when my actions and behaviours would be exposed, and I deserve to be found out," he says, before apologising to a Sydney girl who he asked out for a drink when she was 16.
"Whilst I have acted shamefully and said things I regret, I have at no stage physically or sexually abused anyone," Cutbush says. "This is something of which I am certain. Any allegations to the contrary are untrue."
Cutbush goes on to apologise to his former business partner Jack Midalia, who remains Director of Life Is Noise, and says he is seeking treatment for substance abuse problems, "which is not an excuse for my behaviour but an explanation of the context surrounding such poor actions".
"I will be taking time to deeply reflect on ways to change and be a better person," he says. "None of these words makes this right. But I am genuinely and deeply sorry."
Cutbush's statement comes after US metal band Sleep cancelled their planned 2018 Australian tour earlier today, after the allegations against Cutbush came to light.