PanStadia magazine recently reported several facility news updates, mostly overseas.
All 12 of the stadiums for the 2018 FIFA World Cup have officially opened, with the Samara Arena holding a test event there last weekend.  There is still some minor tweaks to be done at the project. Half a million foreign tourists are expected to be in Russia for the World Cup, which kicks off in Moscow June 14.
The new roofed stadium in Christchurch, New Zealand, is expected to be fast-tracked.  The venue replaces a damaged AMI Stadium / Lancaster Park that got damaged in the 2011 earthquakes.  
"Obviously the details will be subject to that business case but we foresee a roofed stadium that will allow the city to host major test matches," Dr. Megan Woods, the Minister for Greater Christchurch Regeneration, said.  "Council now has the option, subject to funding, to bring timelines on the stadium forward. That means Christchurch is closer than ever to having a permanent stadium."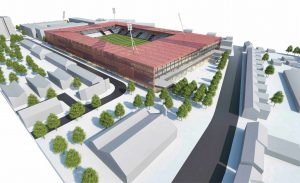 The League of Ireland Premier Division team St. Patrick's Athletic FC has revealed plans to build a new stadium in Dublin. The proposal is part of a major development at St. Michael's Estate in Inchicore that would include new homes and a town centre featuring art, retail, leisure and community facilities, with the stadium as the hub. The facility has a working title of Richmond Arena. Completion would be two years after planning permission is granted.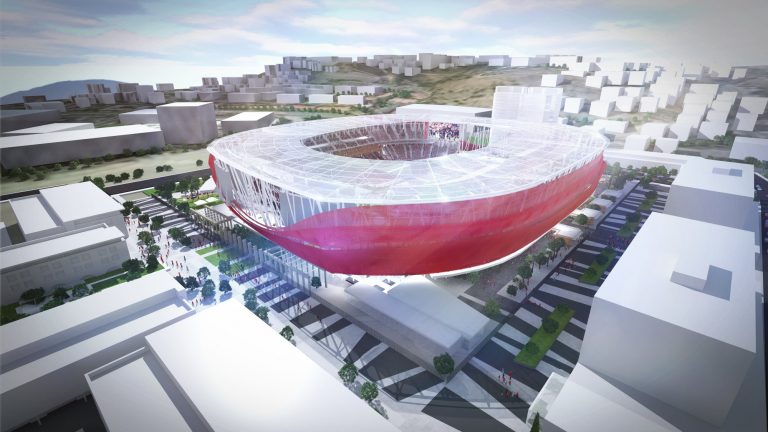 A proposed stadium for San Diego State University could be expanded to accommodate an NFL team, according to SDSU Athletic Director John David Wicker.  The 35,000-capacity stadium was proposed last November with 82 suites, five club sections, 50 loge boxes and two end-zone party decks, according to Fox 5 San Diego.  However, in a recent news conference, Wicker detailed how it could be expanded to 55,000 for the NFL.
The Metricon Stadium in Queensland, Australia, has been upgraded, with an expanded capacity of 35,000. That means world-class cricket is heading to Australia's Gold Coast for the first time, ever.  It is also considered a legacy for the Gold Coast 2018 Commonwealth Games.
"Today is a great day for Queensland cricket fans. We're investing in Metricon Stadium to bring world-class cricket to the Gold Coast because we know major events attract visitors and give a boost to the local economy," Minister for the Commonwealth Games Kate Jones said in a statement. "This is another great legacy of the Games – without our investment in sporting infrastructure at Carrara, the lighting at Metricon Stadium wouldn't have been up to standard to host elite cricket.'