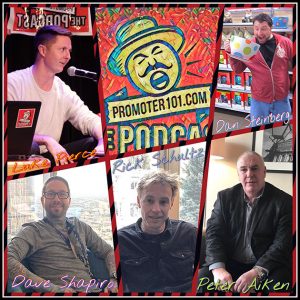 This week on Promoter 101 The Podcast United Talent Agency's Dave Shapiro talks about the heavier side of rock.
Aiken Promotions' Peter Aiken enlightens us on the rough times in #Ireland's History and current stage of the business.
The Autograph Source's Rick Schultz stops in to blow our collective minds about the world of collectibles.
AC Entertainment's Ted Heinig joins us for 3 Questions,
Plus Luke Pierce and Dan Steinberg break down the News of Week.