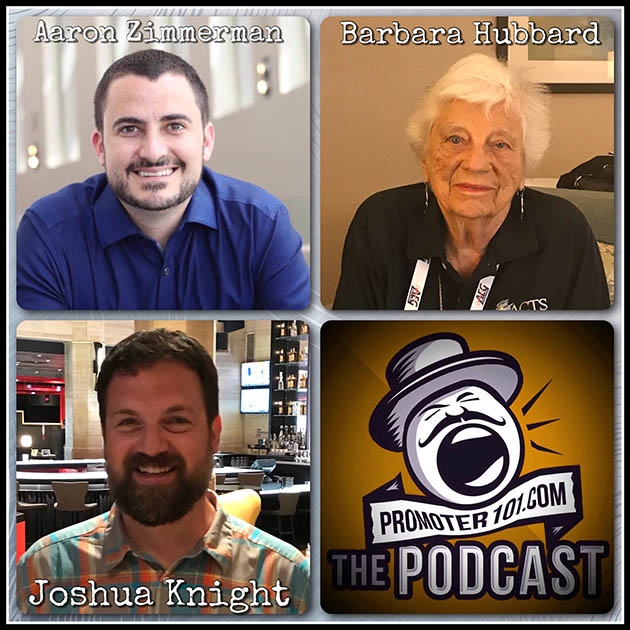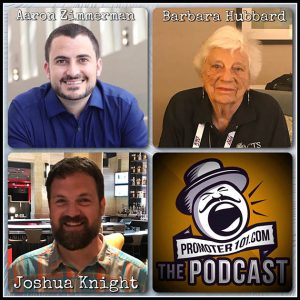 This week on Promoter 101 The Podcast, we've got Barbara Hubbard aka Mother Hubbard looking back on her legendary career.
Paradigm's Joshua Knight gets into the details with us.
The Tobin Centers' Aaron Zimmerman turns the tables on Steiny.
News of the Week with Emporium Presents' Dan Steinberg and WORKS Entertainment Luke Pierce.
Direct Link: https://is.gd/HV4fdj
Spotify: https://is.gd/T5SPEC ← JUST ADDED
Email: steiny@promoter101.net
Tweet the Guys: https://twitter.com/Promoters101
Tweet Dan: https://twitter.com/TheJew
Tweet Luke: https://twitter.com/wlukepierce
Follow us on iHeartRadio: https://www.iheart.com/podcast/promoter101-29260148/
Follow us on Instagram: https://www.instagram.com/steinypromoter101/
Facebook: https://www.facebook.com/promoter101
Soundcloud: https://soundcloud.com/promoter101
Website: http://www.promoter101.net/
itunes: https://itunes.apple.com/us/podcast/promoter101/id1163910658?mt=2
Google Music: https://is.gd/onEmSt
Stitcher: http://www.stitcher.com/podcast/promoter101?refid=stpr
Tumbler: http://promoter101.tumblr.com/
Spreaker: https://www.spreaker.com/user/promoter101
YouTube: https://www.youtube.com/promoter101