(CelebrityAccess) Troy Vollhoffer, founder of Nashville-based staging company Premier Global Production, is also known as the force behind the Country Thunder festivals that can be found across all of North America. Vollhoffer gave CelebrityAccess his take on how they are run, what makes them unique, and his thoughts on the current state of country music.
Vollhoffer comes from a family well-versed in the entertainment biz. His grandfather stage-managed a vaudeville theatre in Regina, Saskatchewan, and his father, Harold, is a legend in the industry, who also ran a theatre in the same city where Troy, as a kid, did load-ins and load-outs with his dad and two uncles while his mother handled wardrobe and costumes.
Eventually a spotlight company called Troy Enterprises grew into PGP, a multimillion-dollar enterprise with customers like Rush, Tim McGraw and Red Hot Chili Peppers.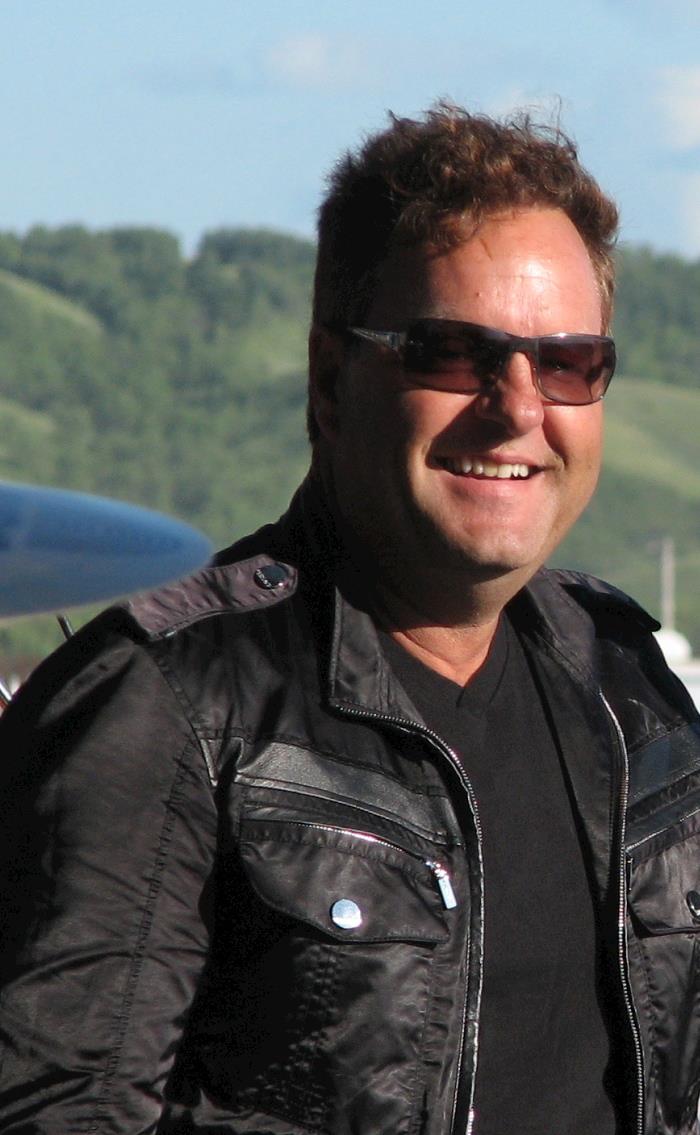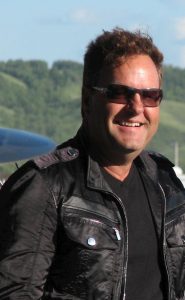 Vollhoffer also happens to be a former pro hockey player who was signed with the Pittsburgh Penguins and Montreal Canadiens in the 1980s and played seven seasons in the minor leagues.
Meanwhile, Vollhoffer, as CEO and executive producer of the Country Thunder festivals, has built the brand in Saskatchewan, Alberta, Wisconsin, Arizona and now Florida. The Arizona version just won the ACM's Festival of the Year award.
"It's a great honor to be named alongside the best in the industry," Vollhoffer said at the time. "We celebrated the 25th anniversary of the Arizona festival this year, and are continuing to grow this amazing event that began in 1993. We are all very thankful to the Academy and the voters to receive this distinguished award."
This year's Arizona mix featured Cole Swindell, Jason Aldean, Toby Keith, Luke Bryan, Lauren Alaina, Tracy Lawrence, and Big & Rich, among others.
That's not the only recent award: Country Thunder Foundation just got the Humanitarian Award from the Canadian Country Music Association for the efforts of Vollhoffer and his crew, who organized an April 27 show benefiting the families of the Humboldt Broncos, the junior ice hockey team that plays in the Saskatchewan Junior Hockey League and made international headlines when 16 people were killed and 13 injured when a semi-trailer truck struck the team's bus near Armley, Saskatchewan, April 6.
Vollhoffer credits The Agency Group's Nick Meinema with providing the talent, including headliner Dallas Smith, the most-played country artist in Canadian radio history. . The event, which took place at the SaskTel Centre in Saskatchewan, gave about a half-million dollars to the victims' families, who participated in the show itself.
Briefly, what do people basically need to know about Country Thunder?
We took it over 11 years ago and at that point they were kind of down and out. We were able to turn them around in the first two years of existence. Four years ago, WME came in and partnered with us and that's been a great relationship. We're now in Saskatchewan, Alberta, Wisconsin, Arizona and now Florida. Florida is our new challenge and we're really excited about that.
When you say WME, do you mean Endeavor?
I mean Endeavor. Well, originally it was WME that I did the deal with. Then, internally, it became Endeavor. For the record, it would be Endeavor, but now I deal with IMG because it's under the Endeavor umbrella and IMG does their event stuff. We're partners, but I'm the CEO. We run the show.
So where have you been and where you goin'?
You can see with the artists on the 2019 bill, and there are few holes I need to fill, that it's pretty exciting. But we're also doing "Nashville New Faces." We're taking artists that qualify based off of streaming – not necessarily have to be signed to a major label – just a great up-and-coming artist. We're going to do a podcast once a month to promote them and hopefully get people to go see these artists. It will go back to the days when I paid Eric Church $5,000 to play Country Thunder. It's that vibe, and gives the fans the opportunity to say something like, "Hey, I saw Luke Bryan at 2:30 in the afternoon at Country Thunder and now he's headlining."
The way things are happening right now in country music – we were kind of stagnant in our headliners, now it's starting to happen. Now you have these kids coming up like Luke Combs. Two years ago he was playing the 4 o'clock slot. Now he's headlining.
Can we stop you there? I pretend to be "on top" of these artists but Luke Combs, already doing arenas, was the one I never saw coming.
I didn't either.
Is it just him? Sam Hunt's now a headliner, too. Are things speeding up?
And you've got Kane Brown. That's the same situation. Two years ago, you didn't know who Kane Brown was. It is happening. And I believe what is happening is it's a single-driven economy, music-wise. I believe the singles are driving them to the next level of their career.
Now, you take Luke Combs and you look at the statistics and I think I saw only one date on the tour that isn't sold out. They're doing big business and it's kind of exciting. We really were stagnant for a long time. We had the same four guys, and two females.
We need more females in the business. We need more females coming up
We need more females in the business. We need more females coming up. I think there's a void there. Carrie and Miranda have done a fantastic job of carrying the torch but we need the next generation of females to come up. That could happen within days with this new format of building stars. I think it's a potentially quicker way to the top.
What would you say is unique to the Country Thunder brand? What is your identity?
They're quite unique in that each venue that we play has its own vibe. They're totally different entities.
We have a great VIP program. We have a Platinum program that gives the concertgoer a great opportunity to be pampered if they want. And we do a very good job of pampering folks.
We also have the opportunity for the GA fan to get close and intimate with the artist. We have standing areas allowed at all of our venues. We encourage it. And that gives the GA fan the opportunity to get close enough to the stage as a person who is a VIP. If you buy a GA ticket and you get there early, you can have a great spot.
We have something for everybody to have that "festival experience," and we're proud of that.
Some of the other things that are cool: we do this thing called Electric Thunder. After the mainstage and side stages close, under a circus big top, we have a dance party. We have DJs and live entertainment, big production. It holds 3,000 people and the kids go wild. They burn off whatever lasting energy they have. It goes to 3 a.m at all the locations.
Can you contrast the various locations?
I sure can. The Florence, Ariz., site is an old ranch that they used to shoot Westerns on. It has a ranch vibe and is in the lower-lying hills so you can see the mountains in the landscape. It has a really neat vibe. We seeded the whole venue with grass so it's an oasis in the middle of the desert. It creates a great concept from a camping standpoint. And it's a great place to watch a show.
Craven Country Thunder, which is Country Thunder Saskatchewan, is the oldest-running festival in North America. There has been a show there for the last 37 years. It's set in a prairie so, if your dog runs away, you can watch him go for 100 miles. We were very fortunate to get the land in Saskatchewan. It's in this beautiful ravine in the Qu'Appelle Valley setting. There's a nice river that runs through it and, aesthetically, it's very beautiful. That festival was started as the original Big Valley Jamboree by a priest and a nun to raise money for wayward kids. It's got a lot of history there and a lot of artists. All the legends have played it – Johnny Cash, Conway Twitty.
Craven Country Thunder, which is Country Thunder Saskatchewan, is the oldest-running festival in North America. There has been a show there for the last 37 years. It's set in a prairie so, if your dog runs away, you can watch him go for 100 miles
Wisconsin is a natural amphitheater. It has its own concert bowl and there's not a bad seat in the house. It's fantastic from a fan perspective.
Calgary is in a beautiful park in north Alberta, and that's the only festival that is a city festival with no camping. The grass is like putting-green grass and the trees that go along with that. You're getting a concert experience in a really nice park environment.
They all have their individual vibes. And we have people who go to multiple venues.
When you scout out these locations, do you look for the "unique" experience or is it about easy ingress/egress, camping?
Everything you just mentioned. All of that is instrumental in our decision making. Also, is it a country market? How has it fared in the past? We look at climate. We are very aware of that because they're outdoor shows. Our biggest challenge is the weather, and we've had it all throughout the years.
We just keep plucking along. If we see an opportunity, we're not going to veer away from it but, there again, it's making sure what is under our belt right now is done to the quality that people expect. We're committed to that, making every show a great experience.
How about the "Goldilocks zone"? Are there too many country music festivals, too few, or are they just right?
I think it's self-correcting. I think there is a point where the strong prevail and the weak will go away. I think the fans dictate what's going to stick around and what's going to leave. I believe with how we've been around, we've been doing a great job of it.
Fans are very fickle and they should be. There are only so many entertainment dollars and we're all vying for the same dollar. There are choices out there and we've been fortunate to be successful in the changing times.
I think this is the right amount right now. From a global perspective, the other festivals around are all doing great jobs. I think that's why they're still around. I don't know if I want to be a startup in this business at this point. It has been a changing climate from a business perspective and there are a lot of things that contribute to that. Just the cost of talent has tripled from when we started out 30 years ago.
Anything in the 2019 season that you're personally looking forward to?
I'm looking forward to the fact that for the first time we've gone away from the true country artist with Chris Stapleton headlining three of our festivals. We're pretty darned excited about that and seeing how the impact is with the fans. Ticket sales are going extremely well.
JUST ANNOUNCED! @ChrisStapleton headlines Wisconsin in 2019! Tickets start at just $75 for a limited time. GO GET THEM! https://t.co/4VfVGDxjGj pic.twitter.com/cjpOHLFcST

— Country Thunder (@countrythunder) July 22, 2018
Just to see the reaction, I'm very excited about that. It's a trend we've never followed and he's definitely outside of the typical country artist checklist-box. I think that's cool and I think festivals need more diversity, and this is the test for that. I'm very excited having Chris on the bill.
More information is available at http://www.countrythunder.com