CLEVELAND (CelebrityAccess) The InCuya Music Festival, which launched in Cleveland this year, appears to be a one-off event.
The Cleveland Concert Company, a consortium of Cleveland entities that organized the event in partnership with AEG Presents, has announced it is "reevaluating" the festival, which took place Aug. 25-26 in the city's Malls B and C and featured New Order, Awolnation, The Avett Brothers, SZA, and Cake, among others.
Since then, Cleveland Concert Company, aka Triple C, has lost its partnership with AEG Presents, according to the Plain Dealer. The announcement comes after the exit of AEG senior VP Joe Litvag, who helped initiate the festival but also after the festival organizers pored over the books, according to the paper.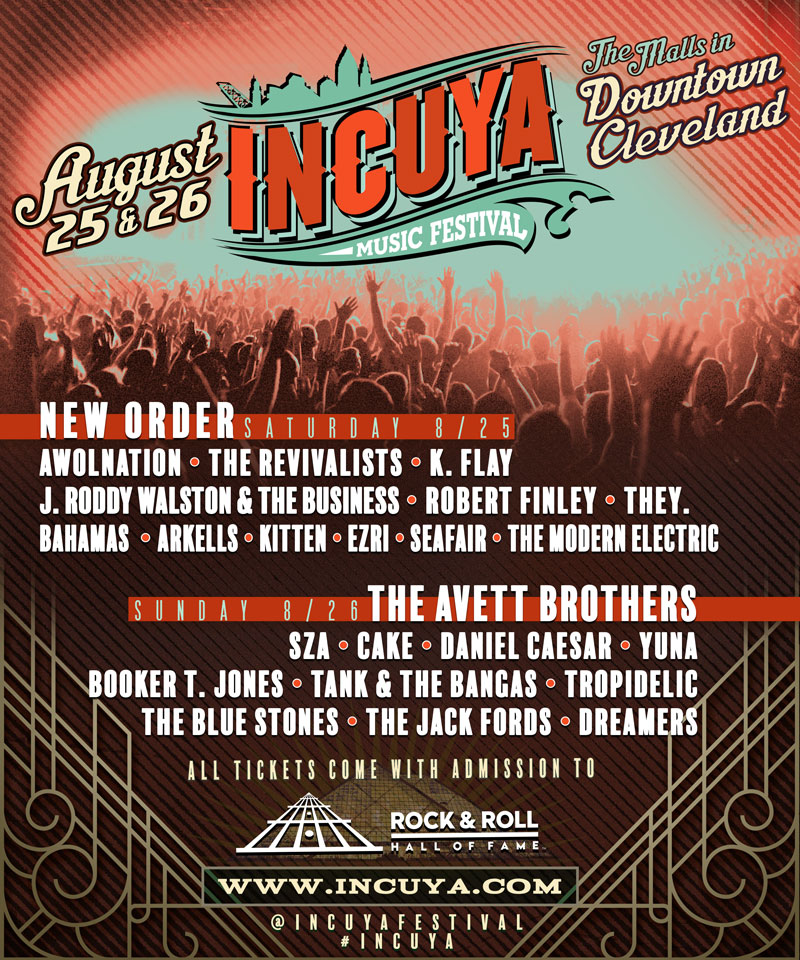 "In light of cancelling its contract with AEG Presents, the organizers will determine a more sustainable business model for future events,'' the group said in a statement.
"While the inaugural event showed a lot of potential, our team felt that the timing to proceed with the event in 2019 would be challenging. Building on what we learned, we're open to considering potential options for the future," said Board Chair Sunny Nixon, Cleveland Concert Company in the release.
In September, the paper speculated on whether Litvag's exit from AEG would affect the festival's future but AEG Presents COO Shawn Trell appeared to have a positive outlook.
"Yes, we are bullish [on Cleveland]," Trell said in an email to The Plain Dealer. "In the last year, I have purchased the Agora, spent over $3 million renovating it, and we produced the first year of a new festival and look forward to Year Two."
In an email to the newspaper, Nixon said, "With regard to AEG's restructuring, AEG Presents parted ways with several people who had been primary contacts for Triple C as well as changing leadership for markets that included ours.
"Triple C's contract with AEG Presents included the possibility to plan future events or to terminate the relationship, and Triple C chose the latter.''