SHANGHAI (CelebrityAccess) Nicki Minaj may have spent her time yesterday handing out turkeys in her old neighborhood in Queens but not before returning from a 6,000-mile flight to Shanghai and back to do absolutely nothing.
Minaj was scheduled to headline DWP China on the second day of the Nov. 17-18 festival but the performer refused to take the stage at an event that was apparently rife with problems.
DWP is short for Djakarta Warehouse Project, an annual music festival that has taken place for the past decade in Bali and attracts artists from all over the world. Minaj was scheduled for a 90-minute set at an event that included Luis Fonsi, DJ Snake and Blasterjaxx.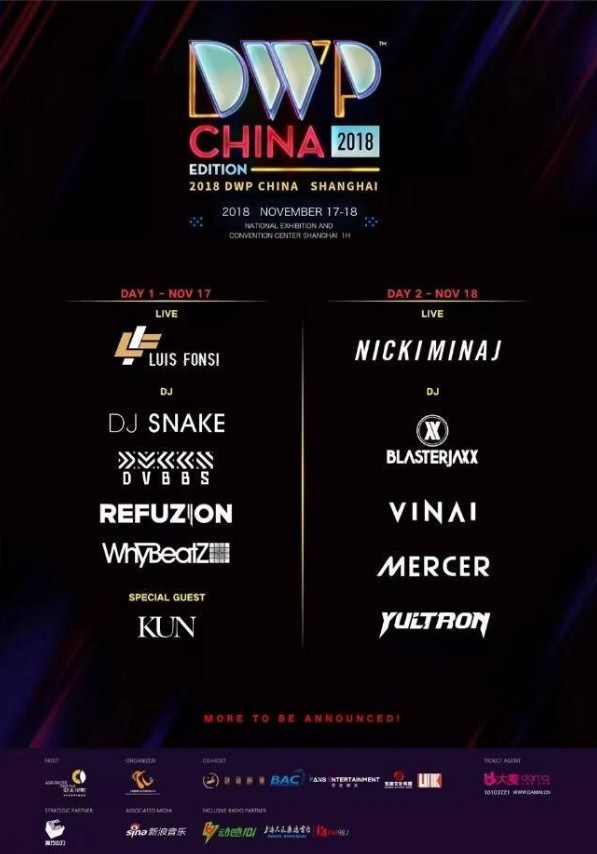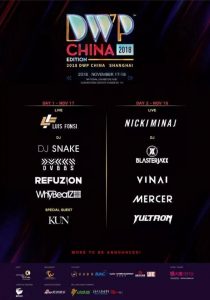 However, a few days before, a notice was posted on DWPchina.com that the event was not associated with the brand.
"The event rumored to take place in Shanghai on 17th & 18th of November 2018 is an unauthorized use of DWP trademark. DWP as a brand, has no association with the event," the statement said." "The alleged lineup artwork of DWP China, which has been circulating online is unauthorized."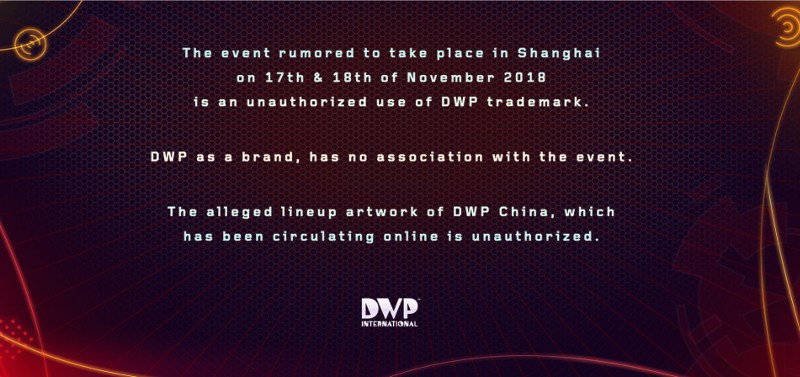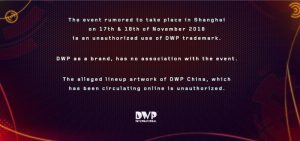 Yet, allegedly DWP China released a statement at the last second it was indeed authorized and offered a "power of attorney" document as proof.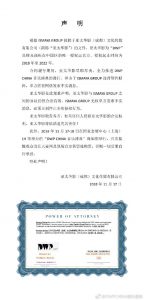 One source claimed it was released on DWP China's official Weibo account while another claimed DWP Shanghai itself released the statement.
Either way, the festival appeared to be in shambles. DJ Snake may have been announced as a performer but did not take the stage. A crowd of 8,000 was expected but only 1,000 was reportedly there for Minaj's set at the small National Exhibition and Convention Center. It was also rumored that Minaj was enticed with a $3 million incentive for her 90-minute set.
"We waited for over two hours after the last act and they told us she had problems with her voice, so she wasn't gonna perform," one attendee told Time Out Shanghai. "Then when we were about to leave, they told us she would perform so we ran back to the stage. Then they said there are sound issues so she again couldn't perform. She didn't come out at all. Some people flew all the way from Chongqing and Chengdu to see her and were crying."
Organizers claimed Minaj arrived late and that they negotiated with Minaj's party for two hours before her tour manager took the stage to announce she would not perform:
DWP CHINA took place in 1H at National Exhibition and Convention Center on Nov. 18, 2018.
During the performance, guest performer Nicki Minaj couldn't arrive on time, as a result, the show was delayed considerably. After Ms. Minaj's arrival, despite fans' requests and event organisers' two-hour negotiations, Ms. Minaj refused to perform without providing a plausible reason. Eventually, her manager went on stage and declared unilaterally the premature end of the whole performance. We strongly criticise their behaviour and we would like to apologise to our audience.
Organizers have offered to refund the entire entrance fee:
The event organiser has therefore decided that all full-price tickets bought through official channels (Damai APP, Damai web, Maoyan APP, 247tickets and Yongle tickets) will be fully refunded. Attendees should keep the physical ticket and the proof of purchase including their name, ID number, phone number and booking number. Address them to the relevant ticketing platform and the postage fee will be borne by the receiver. The fund will be returned to the account used for purchasing if the purchase proof meets the refund condition. The refund will be processed between Nov 26 and Nov 28, between 10am and 5pm.
Our sincere apology to everyone who came to watch the performance!
Minaj was filmed apologizing to her fans.
"Thank you, guys. To my real fans, I love you so much," she said. "I'll be back you guys for my real fans, in Shanghai, in China. I love you so much… And I'll be back with a better partner."
Thank u Nicki! We are sooo sorry for what happened today and we love u soooo much! Plz come to Shanghai next time PLZ! @NICKIMINAJ pic.twitter.com/KPnzR4Id41

— Kallie🌸 (@IvaWong23) November 18, 2018
Full ticket price was as much as 3,000 yuan ($42o).