OKEECHOBEE, Fla. (CelebrityAccess) The Okeechobee Music & Arts Festival in Florida, which launched with a splash in 2016, has canceled next year's edition but claims it will return in 2020.
The news is not new: EDM.com reported the cancellation more than 10 days ago after reviewing the official minutes of a Nov. 8 meeting of the Okeechobee County Board of Commissioners.
EDM Tunes warned of the cancellation in September, saying "multiple ex-employees" of Soundslinger reported it had closed its business and laid off all employees, with the office closed since Labor Day and all employees paid through the end of the year.
"This is following multiple red flags about the festival including no announcements and no tickets," EDM Tunes said.
Soundslinger released the following statement:
After much consideration and looking at many different options, we have decided to take a fallow year and not hold our annual Okeechobee Fest in 2019.
For the past three years, we have witnessed 100,000 strangers from all walks of life, come together to our home of Sunshine Grove in Okeechobee, Florida, to live, laugh, listen, sing, dance, learn, create, meditate, downward dog, eat & drink, explore, give back, embrace and live OMF's mantra to Be, Here, Now. Now that's love.
As we pause for a moment and look back, we are incredibly humbled by the love and spirit you have shown us each and every year at OMF. This tight knit community of fans, attendees, musicians, artists and staff that we've built together truly belongs to everyone. We are happy and grateful to consider each of you our family.
While the OMF portal won't be opening in 2019, we're looking to March 2020, and we can't wait to see you again. Thank you for your love, support and understanding.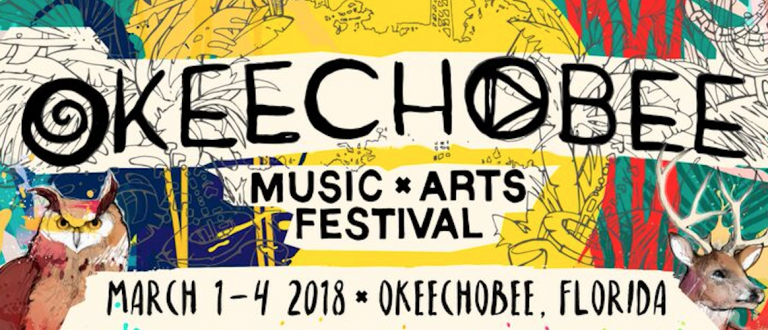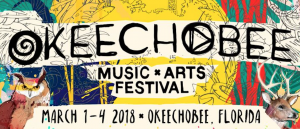 The festival was built by industry veteran Steve Sybesma after his return to the States from China but last year Sybesma and partner Paul Peck resigned from the parent company that created the festival, Soundslinger, citing "philosophical differences." The first edition included acts like Mumford & Sons, Kendrick Lamar, and Skrillex and drew around 100,000 to event.
"We ended up with six stages and more than 135 artists, including the Jungle 51 stage, one of the coolest stages I've ever seen," Sybesma told this reporter via email in 2016. "Set in the middle of a Jurassic Park-like woods with tall palms, palmettos, and giant oak trees, people were literally dancing in the jungle among the trees to top names of underground techno and house all night long."
Sybesma scouted the territory (dubbed Sunshine Grove named after Sunshine Promotions of Dave Lucas/Sybesma fame) and built the festival, along with Peck, Jim Tobin and Cliff Rosen, after spending more than a decade as a partner in promotion company China West. He is currently reportedly pitching Florida politicians for a pop music event on Miami Beach but told CelebrityAccess earlier this year it was too early to elaborate.