NASHVILLE (CelebrityAccess) Mitchell Tenpenny's career didn't start this past week. Not by any means. But it sure can appear that way.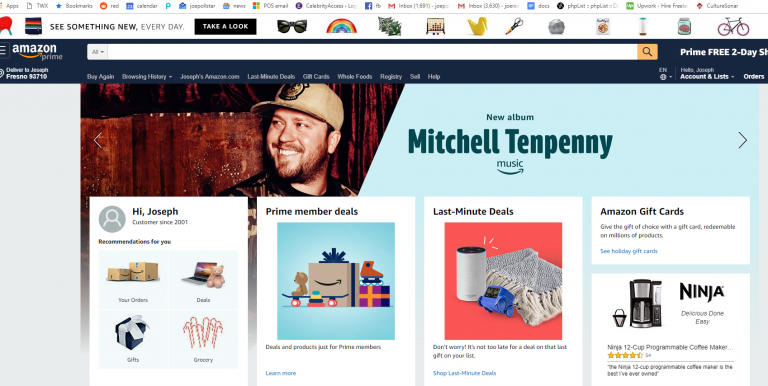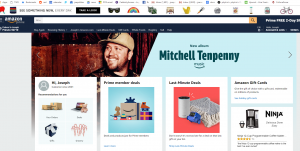 Between the middle of last week and Sunday morning, Tenpenny was everywhere.
On Wednesday, the country music performer was announced as the sole client of a new management company. It occurred as he got the Mediabase / Country Aircheck No. 1 with the summer-long hit "Drunk Me." On Friday, his debut album on Columbia Records (slash-Riser House) dropped. His face was on the front of Amazon.com the same day and the name Mitchell Tenpenny, plus the hip abbreviation/logo, "M10," were all over social media.
It's a story that literally began in January and culminated this last week of December.
"I don't know what's going on," Tenpenny told CelebrityAccess this morning. "We're along for the ride. We busted out another show last night and we're playing another show tonight, so we're just working. And I'm just feeling all the love, man. The response to Instagram messages, Twitter, from Spotify, everything's just blowing up. We have the No. 1 record right now, the No. 1 song this week. I don't know what's going on, man! It's crazy."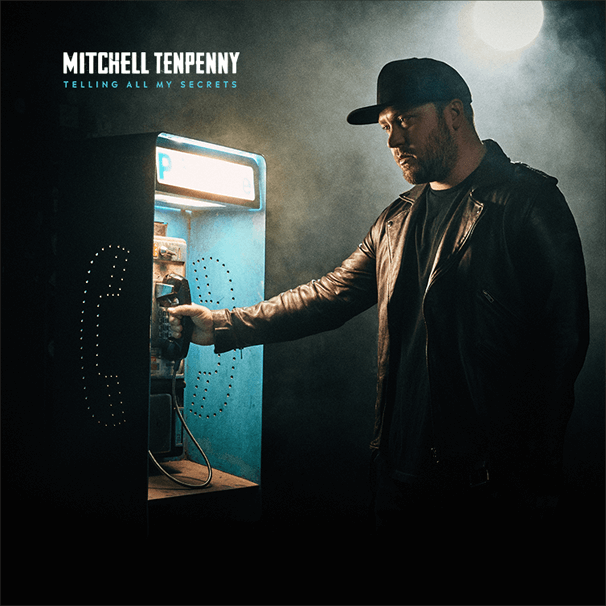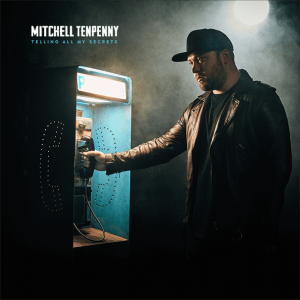 Tenpenny's manager, Kristen Ashley, who is in the middle of setting up her new digs at 11/10 Management, took some time off today to confirm it's been a heady week, but it's been a big year, too.
"I can tell you this: I met Mitchell a little over three years ago and he has been working for this dream ever since then, before that even," Ashley said. "So it hasn't been super-quick. He signed with Sony in January. So, for him to be signed with Sony and to go on a radio tour, to put out his first single, for that single to go No. 1 and to put out his debut album? It has been, in that facet, super quick. Like, he has gone from 'Who is Mitchell Tenpenny?' to "Here is Mitchell Tenpenny."
He has gone from 'Who is Mitchell Tenpenny?' to "Here is Mitchell Tenpenny'
Even though "Drunk Me" has been out for a summer (with nearly 22 million views on YouTube since it was uploaded May 18), and he has made his media rounds to promote both it and the album Telling All My Secrets, it's just the beginning, with television appearances to soon be announced.
"We did put out the album on the last possible Friday we could," Ashley said. "But January is definitely going to be a big month for pushing this album as well. There will be a lot of great things that happen then to push the album and get Mitchell in front of people that haven't seen him before."
While 11/10 Management was installing phone lines, Tenpenny and his band were playing a sold-out show in Chicago. He has some longtime followers but obviously many were there because of the massive radio hit.
It's all perception, of course. Tenpenny has made his bones through years of hard work, including releasing the album Black Crow in 2015, with a song that features bluegrass band The SteelDrivers, now known partially because of one of its members, a guitar player/singer named Chris Stapleton. Tenpenny, a Nashville native, already has a songwriting credit for Granger Smith's Top 5 song "If The Boot Fits" and he is of Nashville pedigree, being the grandson of Donna Hilley, former CEO of Sony/ATV Music Publishing. Plus he has a music business degree from Middle Tennessee State University.
Tenpenny and his band – a group that has grown up with him, several being college roommates and including his younger brother on bass – have tour dates through June and will obviously have a big year. Tenpenny, however, wasn't ready to make predictions.
"Honestly, I don't like making plans," he said. "If I were to try and plan out this year I would have not even come close. It completely blew me away, and I like that. I don't like setting goals. I just like being surprised and just keep working hard.
"We just had our No. 1; I'd love to have another one. Maybe even two next year, if possible. That's the goal, and just to keep touring and making fans and promoting this music. But I'd love for the next two singles to top out the charts again. That would be amazing. But if you reach a goal then that's all you did. And, if you don't, then you fail. So I just like to be surprised along the way."
This is Ashley's first management client, having first worked for Tenpenny at his record label.
"When I started my label, Riser House, Kristen Ashley was actually publishing for that and she just ended up doing everything for me," he said. "When all this stuff started happening, I said, 'You've been working your butt off for so long. You're a superstar. Let's just make this official.'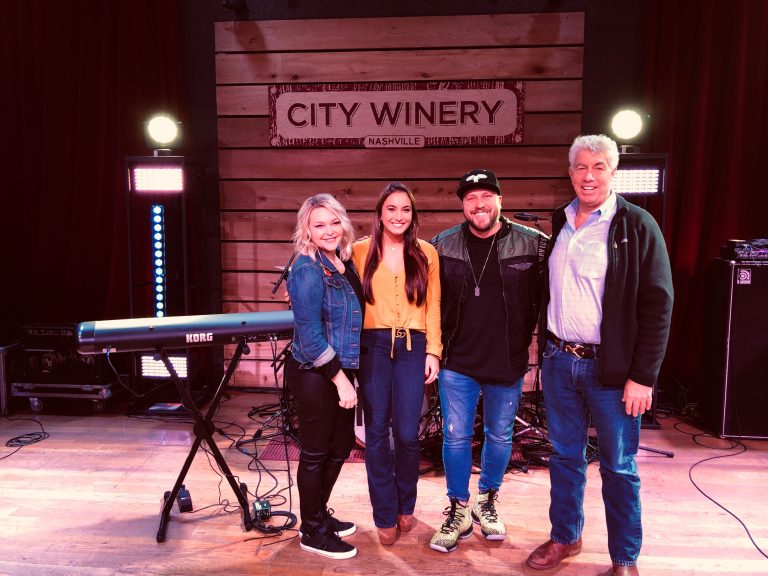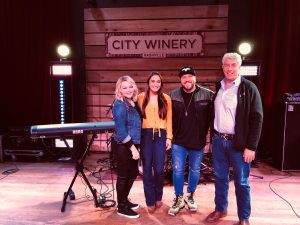 "Then we joined ventures with Red Light, with Haley McLemore and Enzo DiVincenzo, just to help make it bigger, just help us with more opportunities. It just worked out perfectly, organically, honestly."
The joint venture is less than a month old, with Ashley actively seeking the management partnership.
"I knew that Mitchell was going to sign with me and I wanted to partner with someone where I could have experience but also have mentorship myself because Mitchell is the first artist that I've managed," Ashley said. "So, when we were looking for partners, that was very important to me. Obviously Coran (Capshaw) is super busy so that's why we decided to go underneath Hailey and Enzo and their partnership, just where I can have that person where I can call and talk to more frequently."
Tenpenny is repped by WME, with responsible agent Barrett Sellers, and Ashley credits WME Nashville co-head Greg Oswald with help along the way.
In an environment where it appears acts like Luke Combs and Kane Brown can play big rooms very early in their careers, it shouldn't be long before Tenpenny and his band will be in front of arena crowds. Obviously, though, nobody wants to count their chickens before they even have a chicken coop.
"We hope for it and I think he can do it," Ashley said. "I don't want to say for sure because you never know but that's definitely the goal and where things are looking. People love him and love to come to his shows. Last week he sold out Joe's Bar in Chicago and had 900-something people, on a Wednesday, and that was his first show there."