NASHVILLE (CelebrityAccess) The Country Music Association, which introduced the international touring series Introducing Nashville in December, has added shows in Berlin and Amsterdam.
Launching in March in Australia and New Zealand, The series features Brandy Clark, Devin Dawson, Lindsay Ell and Tenille Townes (Australia leg only) followed by an industry event in Tokyo including Frankie Ballard.
Lindsay Ell, Lauren Jenkins and Logan Mize will open the first C2C Berlin at the Verti Arena Berlin with a mainstage performance on March 2 and follow up with a performance as part of C2C Amsterdam at AFAS Amsterdam on March 4.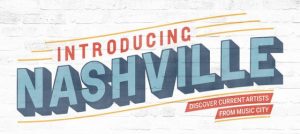 Following the stops in Germany and the Netherlands, a second Introducing Nashville lineup will visit multiple cities in Australia, as well as Auckland, New Zealand and Tokyo, Japan. Tickets for C2C Berlin and C2C Amsterdam dates are available here.
Introducing Nashville is expected to provide a platform to introduce current artists to international audiences for the first time. Each tour stop will replicate a Nashville writer's round, with artists appearing on stage together in an acoustic lineup, introducing their songs and talking about their careers and personal stories.
"It's our pleasure to introduce this excellent lineup of artists to European fans and bring a little piece of Nashville into the heart of these great cities," says Milly Olykan, CMA Vice President, International Relations and Development. "CMA has been a proud partner of C2C U.K. since it launched in 2014, and we are encouraged by international expansion and the platform it offers artists who are looking to build audiences outside of North America, as well as to fans as they look to discover current Nashville artists. CMA is committed to supporting our industry as it develops Country markets in Europe, as previous CMA tours into these cities have revealed passionate and appreciative fans. We're looking forward to seeing the impact C2C has in Germany and the Netherlands, and the response to this lineup of Introducing Nashville."