NASHVILLE (CelebrityAccess) CelebrityAccess recently talked to one of the magicians at the Houdini magic shop at New York, New York in Las Vegas, who spoke of all the big fans of magic, and many of the people who work in the music biz who either perform for family and friends or who began their careers as magicians.
The reader might be surprised: they might be sitting right beside you in your office. We literally spoke to people who never knew their co-workers led secret lives as prestidigitators. One thing led to another, and we wound up with five voices – too many to put into one article.
As for artists, some of the big names are apparently Willie Nelson, Rodney Atkins and Barry Gibb from the Bee Gees. Nelson is known to perform the complicated card trick "Sam The Bellhop" on his famous tour bus and Gibb is said to be a big fan of performers like magician's magician Paul Harris. Nelson's camp entertained the possibility of getting an interview with the Red-Headed Stranger but his busy summer schedule is about to start; Gibb responded and respectfully declined.
Still, many in the industry have more than a passing interest in the art form. Some began as stage performers; others have absorbed magicians into their clientele. 
This is the second of a five-part series (first was Arny Granat, co-founder of Chicago promotion company Jam Productions). 
Today's article features Tony Conway.
In 1987, Conway was named President of Buddy Lee Attractions, and he eventually became CEO and co-owner of the company in 1998. During his tenure at BLA, Conway represented some of music's most beloved and legendary artists, including Willie Nelson, Garth Brooks, The Highwaymen (Willie, Johnny, Kris, and Waylon), Bill Monroe, The Dixie Chicks, Roy Orbison, George Strait, George Jones, Waylon Jennings, Ronnie Milsap and Emmylou Harris. 
In 2010, Tony took his 35 years of experience and industry contacts and struck out on his own, forming Conway Entertainment Group/Ontourage Management. 
So how did you get into this craft?
When I became an agent, one of my friends was Arny Granat, with Jam out Chicago. He had just signed Lance Burton. Arny is also a magician. He had back surgery and ended up in the hospital for, like, six months when he was a kid. He couldn't get out of bed. He was just stuck there.
He had always liked magic so he started studying, and got people to bring him books. Mostly close up magic. But he got to be really, really good at it. And he still does that today.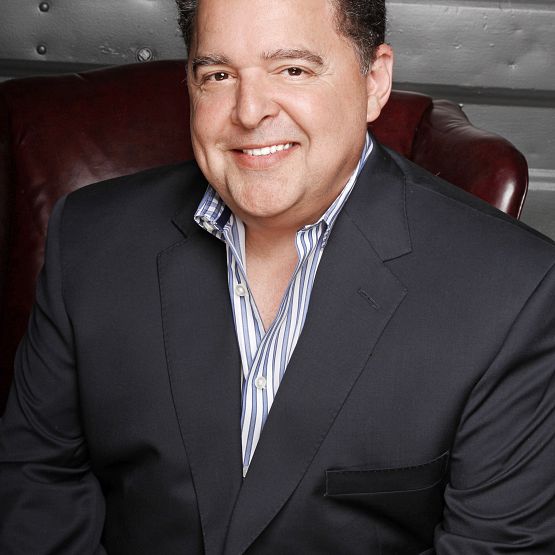 So is card magic your thing?
No, but it's all close-up. I do coins, cards. Anything that's sitting around table.
Who do you do it for? There's an old expression: Amateurs do different tricks for the same people; professionals do the same tricks to different people.
Yeah, well, I don't know. I used to do it for just friends and family, and then, you know, when I was on the road with different artists, I'd end up on the bus with them or backstage, or in the dressing room, and they all knew I did magic so they would want me to do a trick for them.
So I was always prepared! Wherever I went, I could probably do two or three different things, you know?
I have to laugh because I have to wear cargo pants wherever I go.
Yeah! So, anyway, I started studying and getting books and Arny was sharing a lot of information with me. Then, all of a sudden, there was a gentleman named Robert Williams who is a manager/agent in Nashville. He used to own an agency in New York called Spotlight. Anyway, he was representing Harry Blackstone Jr. and they were doing an almost-Broadway show. There was a cast of, like, 10 people and he was booking that around the world.
And because of my company at the time, Buddy Lee Attractions in Nashville, we were very strong and powerful in the fair and festival business, so he approached me to see if we would approach Blackstone, which I did. We booked him for fairs and festivals.
I was in awe of Blackstone, especially his father. And his wife, Joy, she was, after Harry died, president of the Magic Castle in Los Angeles, and she's produced a show with six magicians, performing PACs. So, that's kind of the very short version.
Are there any particular tricks as go to's?
They're basically simple stuff.
Ambitious card?
Yeah, yeah. Cigarette through a quarter. Those kinds of coin tricks. I've got a trunk of tricks.
That was going to be my followup question: do you have a bunch of stuff in a trunk somewhere?
Yeah. At my house.
Do you collect anything, like Carter The Great posters?
Well, actually, I've been wanting to. I have a number of Blackstone things that he has sent me through the years, or brought to me, when I saw him.
I have the Chinese wooden statues that go inside of each other. For Christmas, one year, Harry sent me that and I didn't realize it was a trick! I just thought it was different sized dolls, you know?
And on Halloween, on the week of Halloween, the following year, I get the smallest doll that he didn't send with the original group! He said, "Now your trick is complete." That was pretty cool.
So a lot of this comes from Jeffrey at the Houdini magic shop in New York, New York in Vegas.
Yeah, Jeffrey has been a magician his whole life. And he's a good salesman. He's also an avid professional wrestling fan.
And my son, Matthew Conway, he worked for TNA wrestling. Next to WWE, they're the largest federation in Nashville and they do were doing weekly television PPVs and all that. So Jeffrey knew and had been friends with a lot of the older wrestlers and they were having some kind of an awards program or something in Vegas and Jeffrey called me and goes, "Hey, if your son is going to be out here, I would be really happy to introduce him to some of these guys" because my son was a wrestling fan and wanted to soak up everything.
And he did, and he went, and Jeffrey was nice enough to take him to lunch with four or five retired, iconic, wrestlers. They sat around and told stories and Matthew was enthralled.
My partner, Buddy Lee, was a professional wrestler and his wife, Rita Lee, was a professional wrestler. She went by Rita Cortez. Buddy was the name Buddy "Nature Boy" Lee, which is what he went by. He was 18 years old, wrestling in New York and Boston.
I got so many stories from the magic shop, like how Kevin Neil's name is not the actual name.
Yeah, his dad was the first manager for Elvis. He was a DJ in Memphis and his dad's the one who called Colonel Parker and said, look, I'm trying to run a radio station here. I don't have time to do this, would you be interested in this kid? And Parker said yes. So that's how that happened.
Kevin's real name is Hobgood. His dad was Bob Neal Hobgood.
So Nashville has its own Magic Castle?
It's called the House of Cards and it's the opposite of the Magic Castle. Where that is on the top of the hill in Hollywood, this is in the basement of downtown Nashville, in the bottom of the Johnny Cash Museum.