LOS ANGELES (CelebrityAccess) CelebrityAccess recently talked to one of the magicians at the Houdini magic shop at New York, New York in Las Vegas, who spoke of all the big fans of magic, and many of the people who work in the music biz who either perform for family and friends or who began their careers as magicians.
The reader might be surprised: they might be sitting right beside you in your office. We literally spoke to people who never knew their co-workers led secret lives as prestidigitators. One thing led to another, and we wound up with five voices – too many to put into one article.
As for artists, some of the big names are apparently Willie Nelson, Rodney Atkins and Barry Gibb from the Bee Gees. Nelson is known to perform the complicated card trick "Sam The Bellhop" on his famous tour bus and Gibb is said to be a big fan of performers like magician's magician Paul Harris. Nelson's camp entertained the possibility of getting an interview with the Red-Headed Stranger but his busy summer schedule is about to start; Gibb responded and respectfully declined.
Still, many in the industry have more than a passing interest in the art form. Some began as stage performers; others have absorbed magicians into their clientele. 
This is the fifth of a five-part (maybe even six-part) series (first was Arny Granat, co-founder of Chicago promotion company Jam Productions, second was Tony Conway of Conway Entertainment Group, third was professional magician Darren Romeo, and fourth was Danny Robinson).
Personal manager and producer Clinton Ford Billups Jr. was elected to membership in the National Conference of Personal Managers (NCOPM) in 1988 and since 2002 has served as the NCOPM National President. Founded in 1957, NCOPM is the nation's oldest professional trade association committed to the advancement of personal managers and their clients. He has managed the careers of numerous celebrities, entertainers and media personalities.
He has produced numerous Las Vegas award shows, concerts, conferences, trade shows and other special events at venues like Caesars Palace, Golden Nugget Hotel & Casino, Hard Rock Hotel & Casino, and MGM Grand Hotel & Casino.
Along with Texas billionaire Ross Perot and cosmetics entrepreneur Mary Kay, Billups is featured in The Greatest Sales Stories Ever Told – From The World′s Best Salespeople by Robert L. Shook. He is also featured in I′ll Get Back To You – 156 Ways to Get People to Return Your Calls by Eric Yaverbaum and Robert Shook.
His career as a personal manager began working for The Amazing Kreskin. There is a barely watched movie called "The Great Buck Howard," starring John Malkovich in the role of the Kreskin character, and Billups is played by the magician Ricky Jay. "I thought George Clooney would have been a better choice, but Ricky did just fine," Billups told CelebrityAccess.
Danny Robinson made the point that now magic is cool, like comic books.
It's cool. But I'm not sure that a lot of people in magic don't still come from the dork background. Not too long ago, about a year or two, Murray Sawchuck, the magician in Las Vegas who was on America's Got Talent, reached a level. I think he had 100,000 YouTube subscribers.
So he threw a party at Planet Hollywood and a lot of the Las Vegas show business types turned out, and I got the biggest kick out of it because it was in this long, narrow room. And as you walked in, the first group of people you walked through was the Las Vegas magic community. You could just tell a group of dorky magicians. I used the term complimentarily because that's how I started out.
And then all of the good-looking showgirls and entertainers in Las Vegas were at the other end of the room, with the magicians just staring at them. Of course, I got a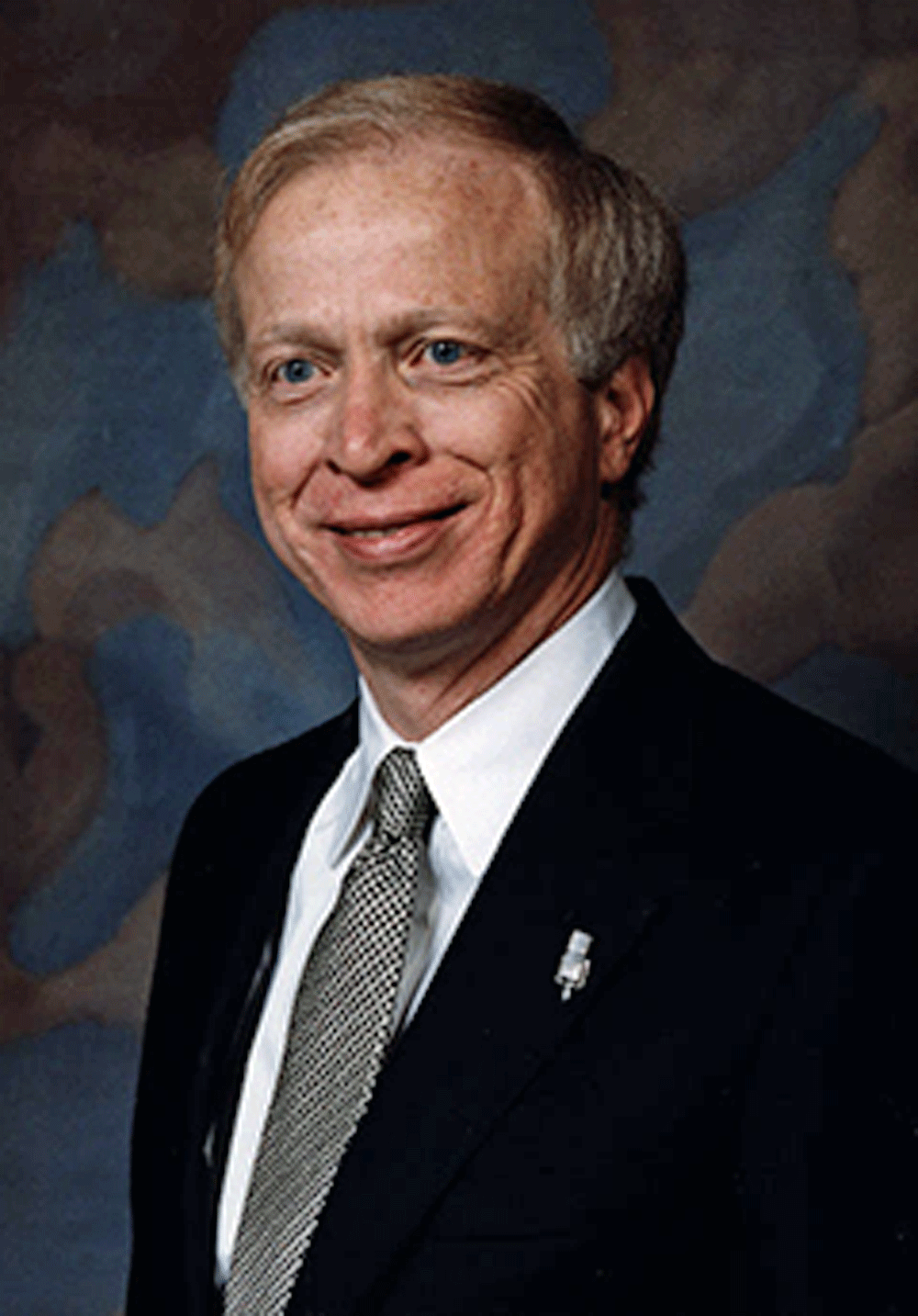 kick out of it. At the bar, right in the middle of the two groups, was my old friend, Robin Leach, who has passed away. I went over to Robin. Of course, he had his glass of champagne, and he pointed out to me that some things never change. The socially awkward magicians were ogling all the great-looking Las Vegas ladies but were not about to go mix with them.
So while magic may have become cool, I think probably all of us interested in magic still remain dorks.
So how the heck did you wind up managing Kreskin?
I got interested in magic when I was in high school. They were going to have a talent show and I desperately wanted to be in it but had no talent. I couldn't sing, couldn't dance, couldn't act. I just had a magazine, one of those Popular Mechanic-type magazines that my father had brought home. It had the plans in it for how to escape from a wooden packing box, a la Houdini. I thought, hey, I bet I can do that.
So I enlisted the two young ladies I had a crush on, and they chained my hands together and put me in the packing box and held up a sheet. Seconds later, they dropped the sheet and there I was, sitting on top of the box, waving the chain above my head.
So we were a hit at the high school talent show. A few days later I get a call from a manager of a country club saying that he had been in the audience that night and was really impressed. He wanted to hire me to do my "full show" at the country club.
There was only one problem: I didn't have a show. I just had that one effect. I told him my full show cost $50 and was 30 minutes long. He hired me for a specific date. I got out the yellow pages and looked to see where the nearest magic store was. I went and bought the appearing cane and all the basics. The next thing I know, I really got into it. I became a member of the Society of American Magicians and was, during high school, going out and performing at Rotary Club luncheons and kids birthday parties. I was thinking, hey, this is pretty cool. I actually developed an illusionist show. I produced the woman out of the doll house, levitated her with a chair. All the big stuff.
I continued doing that in college and as I was appearing at all these places, people would say to me, "We need to hire a band for next month. Do you know of any good bands?"
That got me into managing what became one of the most popular bands in Southern Connecticut at the time. It was a group called The Wanderers. What's interesting is we did one 45 rpm record that was just horrible and now, with social media, The Wanderers have become bigger than they were back then. This was back when garage bands were first starting to go out and make big money. They'd go to a high school and draw a 1,000 kids.
So that launched me into the business, but I was continuing to do my illusion show while I was in college. I was down in Lafayette in eastern Pennsylvania and there was a local band I was booking, and there was a kid in the band named Timmy Reda. He said, "You know, my dad wants to meet you."
His dad, Lou Reda, owned an office supply store but Lou had started managing a magician by the name of George Kresge, better known as Kreskin.
His dad, Lou Reda, owned an office supply store but Lou had started managing a magician by the name of George Kresge, better known as Kreskin.
That's how I met Kreskin while I was in college. I got to go see some of Kreskin's shows and began to notice that he shows up with a briefcase. I show up with all these trunks and packing boxes and suitcases and I have two assistants and a payroll. I thought, huh, that's pretty interesting and that attracted me to the world of mentalism.
By the time I was out of college, I was actually touring college campuses doing a mentalism show, appearing at nightclubs. One day, I was out on a tour of universities on the west coast and I woke up in the morning, staying at a Motel 6. Yeah, it was a pretty good gig. It was back in the early '70s but I was getting $1,000, $1,500 a show. I woke up, knew I was out on tour, knew I was in California but I had no idea what city I was in. In those days, they had the phone book inside the nightstand and I had to look at it to figure out where I was. That was when I thought, you know, I don't think I want to spend the rest of my life on the road. Maybe this idea of being an agent and sitting at a desk, and only making 10, 15 percent but not having to go out and do this is appealing.
That's how I got in but I kept up my relationship with Kreskin and Lou Reda. As an agent, I booked him for several dates and then I got into producing television. It was a very strange thing because one day my attorney called me and he said, "I have some really good news for you. Do you remember when we were sitting, having beers, about a year ago and you had that idea for a television special?"
I said, no, not really.
He said, "Well, you better remember what it was because I've got someone in Hollywood who wants to option your idea."
He had to describe it. It was basically going out to a college campus and following some of the phenomenal variety acts like Kreskin that were working on college campuses. So I teamed up with Bob Parkinson, who was the producer of "Circus of the Stars" on CBS and a fellow named Bob Finkel who had been Perry Como's director for years. Finkel had won numerous Emmys. We enlisted Jane Kennedy, the African-American sports announcer and model. We did a special called "Jane Kennedy's American Campus Tour."
It featured artists like Kreskin and the impersonator David Frye and captured them before campus audiences. Lo and behold, that year this show that I'm executive producer of wins the bronze medal at the International Film and TV Festival as the best music variety special of the year. The U2 concert got the gold medal and Peter, Paul & Mary got the silver.
All of a sudden, I was an international, award-winning television producer. I remember when I first sat down with Parkinson and Finkel I said, "Guys, I gotta tell you right up front, I don't know anything about producing television" and they both started laughing. They said, "Well, really, neither do we. The whole secret is to get a good director, good lighting guy, good audio person. Producers don't generally know anything; it's the people they hire that know things."
By the time I was out of college, I was actually touring college campuses doing a mentalism show, appearing at nightclubs.
That was my introduction to television and I went on to a bunch of different things, some of it for NBC owned- and operated-stations. I had a syndicator who had seen the American Campus Tour and came to me to say that "this guy Kreskin is pretty amazing." He had a half-hour series shot in Canada back in the '70s. The syndicator said they wanted to do a series of one-hour specials with him. They were ultimately called "Kreskin's Quest." He would go around the country, from New Orleans investigating voodoo to witches in Salem. I became the producer of that.
It's funny how times change because, in syndication, we were getting seven or eight rating for the show, which is kind of average for one-off specials. Of course, you'd kill today to have a rating like that.
That ran its course. One day, I get a call from Kreskin. He wants me to meet him at Sardi's. I said he wanted me to be his manager.
I said, "Kreskin, I don't have the slightest idea. I've never been a manager. I know nothing about it."
He said, "Well, you didn't know anything about producing television but that didn't stop you."
And so I went from being his television producer to his manager and that was almost 10 years, everywhere from Harrah's in Atlantic City to a television special in Holland.
So do you have people who are surprised about your background as a magician/illusionist or your relationship to Kreskin?
There are some people who are aware of my background. I don't generally bring it up and I think one of the things that personal managers have in common is that often you'll walk into a personal manager's office and you don't see the photos up on the wall with all the different stars. Managers by their very nature try and stay in the background.
One of the interesting things about this year's Personal Managers Hall of Fame is we had a manager who really deserves to be in it. He manages a very well-known comedian but he respectfully declined. He said, "My role in life is not to receive awards. My clients receive awards."
I said, "Kreskin, I don't have the slightest idea. I've never been a manager. I know nothing about it."

He said, "Well, you didn't know anything about producing television but that didn't stop you."
I can understand that. The minute you get your photo in a trade paper with one of your clients, every other client is asking why they never got a photo.
Agents represent a lot more people and agents are always trying to recruit clients. I think personal managers and, to a certain extent agents, try to keep their clients in the forefront and personal lives in the background.
I've always been under the impression that managers like Irving Azoff, who is supposed to be tough as nails, is really just trying to do the best for his clients.
I have always told new clients, when I take them on, at some point I hope you hear something bad about me. And they look at me, like, "what?"
I have always told new clients, when I take them on, at some point I hope you hear something bad about me.
I say because if there isn't somebody who complains about something I did, I probably wasn't doing my job of defending my artist.
At the end of the day, the manager is the one who has to deliver the bad news or say no. There are numerous times where deals get turned down or they go south because the manager is the one saying, "This does not make any sense" or "you're disrespecting my artist." The agent is going to make 10 percent come hell or high water. Next week, he or she will be booking somebody else.
You try and do negative things in a nice way but the manager is ultimately where the buck stops. Not everybody is going to be happy with what we do.