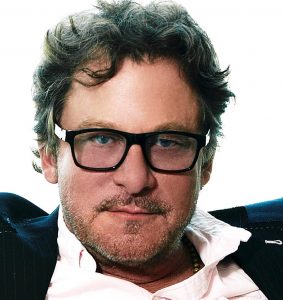 NASHVILLE, TN (CelebrityAccess) — BMG announced it is moving into the artist management business through a partnership with veteran talent manager Carl Stubner.
BMG is backing Stubner's new Shelter Music Group, with Stubner serving as chairman of the new venture, and manager Dino Paredes as President.
Shelter's roster at launch includes ZZ Top, Puscifer and A Perfect Circle whose album "Eat The Elephant" debuted at number three on the Billboard 200 in 2018.
Under the terms of the deal with BMG, Shelter will retain full independence to sign artists to other labels and music publishers.
As part of the deal, Shelter has already relocated its Nashville operation into BMG's new Music City offices. As well, Shelter will have access to BMG's global resources and networks through the company's 15 offices worldwide, and BMG's artists and songwriters outside of the US will have access to management support in the North American market.
"Carl Stubner is a force of nature and we are delighted to partner with him. As the lines blur between the services provided by labels and those provided by managers, it is inevitable that these previously separate parts of the business will come together. Ultimately we are both in the business of serving artists and have complementary interests. We believe that combining resources and expertise on certain projects will benefit artists," said BMG CEO Hartwig Masuch.
"BMG has created the first new music major of the streaming age. This is an opportunity not just to work more closely with the most innovative company in music, but also to build a new kind of management company with a presence in every significant music market. We have ambitions to move into both records and publishing with BMG and are already in advanced discussions to recruit other managers to join us," Stubner added.