CARLSBAD, CA (CelebrityAccess) – Fans of Chad Smith, drummer of the Red Hot Chili Peppers, will be able to see his artistry in a new unique way during Punk Rock & Paintbrushes (PR&P) pop-up gallery exhibitions held at festivals this Spring and Summer.
Smith leads a host of talent contributing original paintings that will be on display at both the BeachLife Festival (May 5-7) in Redondo Beach, CA, and the Milwaukee Summerfest (June 22-24 / June 29-July 1 / July 6-8) in Milwaukee, WI.
PR&P's mission is to show how music and art intersect by producing onsite art exhibits at various galleries and music festivals around the world and showcasing musicians' creativity in a whole new light, express through their original artwork.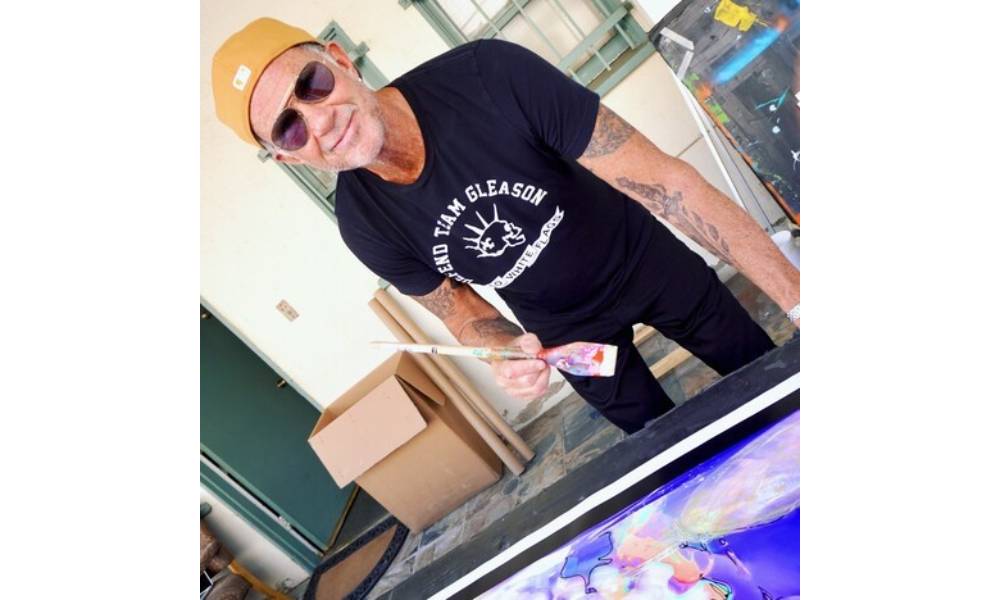 Smith, already a member of a band that has sold 80 million records, garnered six Grammy Awards and an induction into the Rock and Roll Hall of Fame (RRHoF), went from skins to canvas in 2015 with his first artwork collection Parallax, featuring 13 visuals on canvas created from rhythm.
Using light-up drumsticks, much like a painter would use brushes with oils, Smith constructed the visuals through his movement behind the drums. His work in this rhythmic art form has continued since, having showcased more than 80 new works of art.
"I work with people who want to grow; the Chili Peppers are open to new directions and as an artist, it's the best creative situation to be in. It's simple: I love what I'm doing and I'm really lucky. I got pretty good at the music thing," says Smith.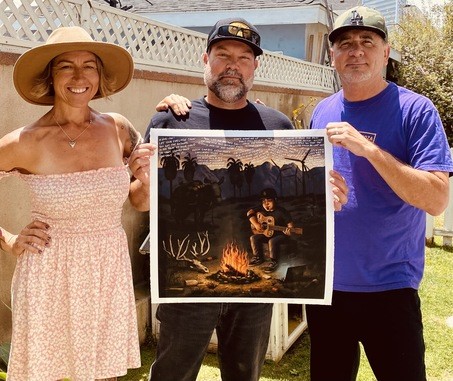 In addition to Smith, some of the participating artists for the upcoming BeachLife and Summerfest galleries will include Pennywise's Jim Lindberg, LAW's Jakob Nowell, The Revivalists' Andrew Campanelli, Strung Out's Jason Cruz, professional skateboarder Steve Caballero and Tiffany Anastasia Lowe, granddaughter of Johnny Cash.
PR&P has also teamed up with a nonprofit at each event to raise funding and public awareness for different missions. BeachLife's gallery will put a focus on the Surf Rider Foundation while the Summerfest gallery will support Didi Hirsch Mental Health Services.
Any attendees with tickets or weekend passes to either event will be able to see the pop-up galleries.
PR&P is a niche and unique art company and show production brand, managing talented artists across the globe who share the love of music and art. PR&P creates art shows at galleries and music festivals globally and works with a variety of non-profits using art as a took to make a positive impact. You can learn more by visiting their website HERE.