(Hypebot) — Google has launched MusicLM, a new experimental AI tool that turns text descriptions into music.
It's still in beta, but starting today, you can sign up to try it in Google's AI Test Kitchen on the web, Android, or iOS.
Google says it has worked with musicians to "see how this technology can empower the creative process" [see video low]. But despite it being a far cry from AI tools that can spoof a particular artist, MusicMLM still operates in a gray area.
Like all AI, MusicLM learns from what's been created previously, and some legal experts believe that all AI music generators violate music copyright by creating "tapestries of coherent audio from the works they ingest in training, thereby infringing the United States Copyright Act's reproduction right."
How MusicLM works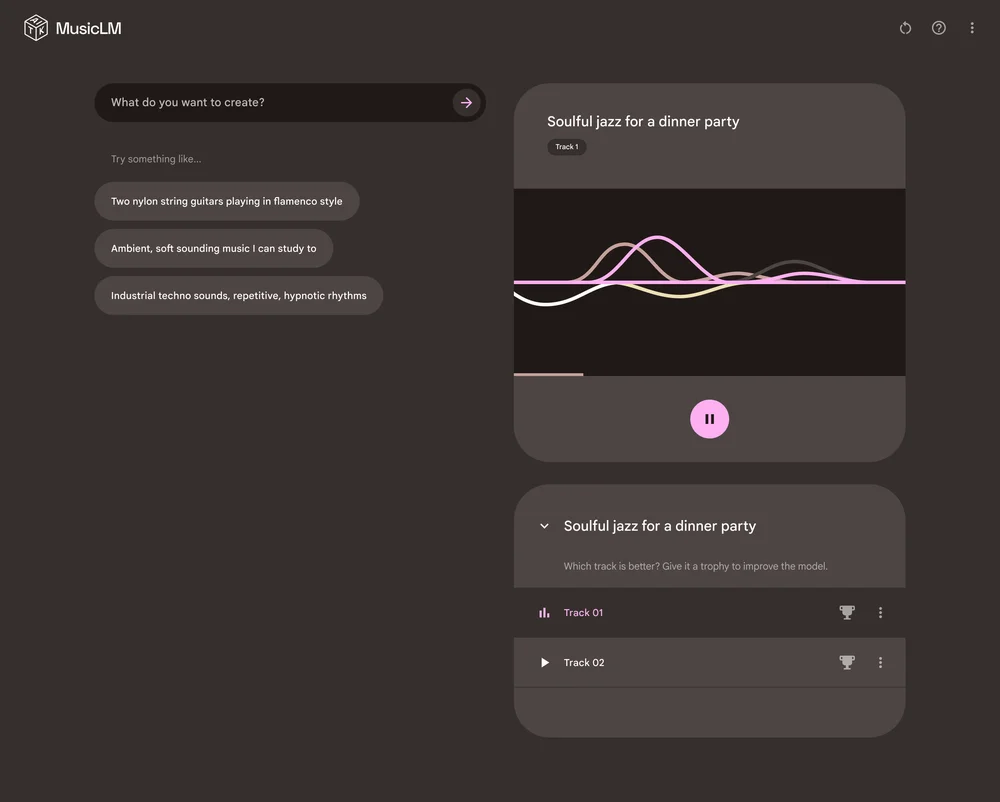 Type in a prompt like "soulful jazz for a dinner party" MusicLM will create two versions of a song. Users can listen to both and give a trophy to the track they like better, which will be used to help improve Google's music AI model.
Watch MusicLM in action
Check out this demo from Mike Russell
Bruce Houghton is the Founder and Editor of Hypebot, a Senior Advisor at Bandsintown, President of the Skyline Artists Agency, and a Berklee College Of Music professor.