Welcome to the CelebrityAccess Community!
Meet some of our awesome staff behind the live entertainment news with the most accurate, comprehensive and up-to-date, industry information available to you daily. Each day we hustle and innovate in order to provide our members the most detailed information on artists, performers and their representatives, venues, talent buyer and promoter contact info, box office results, touring dates, plus news and information.
CelebrityAccess is the #1 resource for live entertainment news and information.
Gain access to the most accurate, comprehensive and up-to-date industry information available.
MARC GENTILELLA
Chief Executive Officer / President
Marc is the creator and president of CelebrityAccess. A forty-five year veteran of the entertainment industry and former live entertainment promoter (for twenty-five of those years), Marc turned CelebrityAccess into a leading worldwide entertainment force.
Marc, early on, recognized the need for relatable, easy accessible, industry-wide contacts; along with software tools that would help professionals complete their work efficiently. This was the catalyst and birth of CelebrityAccess. Today, boasting thousands of members and millions of readers worldwide; Marc and his team are constantly moving CelebrityAccess forward, keeping up with industry trends and needs.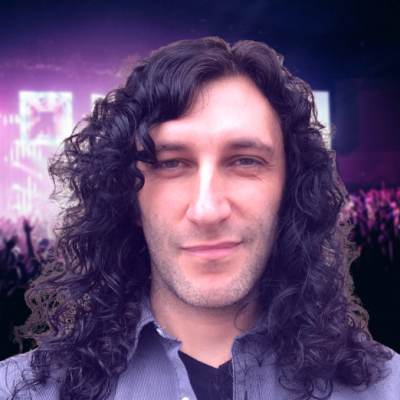 SHAWN GARRITY
Senior Account Supervisor
Shawn joined CelebrityAccess in 2000 and is now our Senior Account Supervisor. Shawn started out in CelebrityAccess' Data Entry program and he gradually moved on to the sales department, which he now leads. Shawn holds a B.S. Degree in Music Industry from the University of New Haven.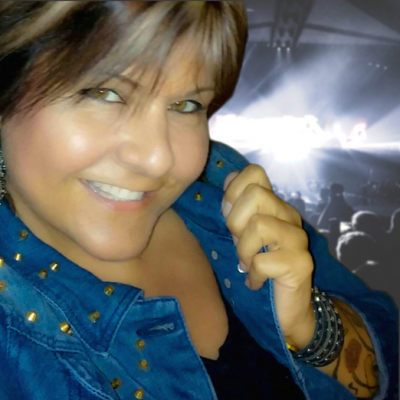 LAURA L. RODE
Sr. Director of Advertising Sales / Photography
Laura joined CelebrityAccess in 2014 as our Senior Photojournalist. Laura is now the Head of Advertising Sales and oversees Business Development at CelebrityAccess.  Prior to joining CelebrityAccess, Laura discovered her passion for photography. Laura was the co-creator and Editor-In-Chief of a rising music publication from 2005-2012. Her time there is where she discovered CelebrityAccess and began contributing concert photos to CelebrityAccess. 
Prior to working in the entertainment industry and photojournalism she earned a BA in Business Management and Marketing and held positions as VP of Marketing within the financial industry for nearly twenty years. Laura wears many hats at CelebrityAccess. Her responsibilities consist of: Creative Concepts in Marketing/Advertising, working with associations, sales, PR, journalism, graphic design, cutting edge solutions and management of photography.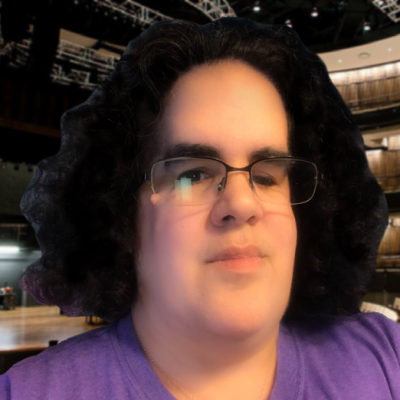 AIMEE LEE Manager
Research and Data Management
Aimee started, at the inception of CelebrityAccess, in 1999, helping with Data Entry and learning about the industry one phone call at a time. Over two decades, she's been integral in writing the book on data information for the Entertainment Industry.
Responsibilities include, however not limited to: overseeing the updating while providing Quality Control for tens of thousands of CelebrityAccess' data files. Aimee is also involved with recruitment and training of the data staff, as well as a liaison with CelebrityAccess' human resource issues, while providing administrative support to the President and CFO.
The service has been very helpful and I am glad to see the others in my office using CelebrityAccess.
–  MICHAEL BOTZMAN | AEG PRESENTS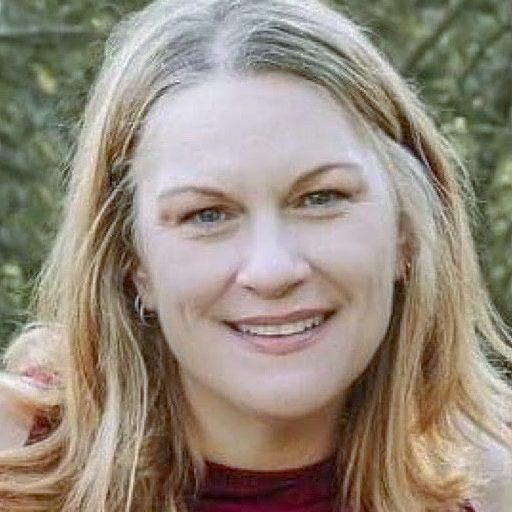 STACY ZIMMERMAN
Tour Date, Venue and Promoter Databases
Stacy joined CelebrityAccess in 2002. She discovered CelebrityAccess while working as the Tour Date Database Manager at MusicToday.com, once co-owned by Dave Matthews.  While working FT and then PT for CelebrityAccess, she began a career working for the Department of Defense supporting the U.S. Army for 18 years.  However, being a passionate entertainment and music fan, the call of the industry drew her back in.
Currently, She works FT for CelebrityAccess and works with a number of databases, Venues, Promoters and Tour Dates. Data is her bread and ensuring the accuracy of that data is her butter.  Her favorite part of the job is interacting with the various industry sectors and creating relationships.  Stacy currently resides in her home state of MD with her husband Tony and 2 teenage daughters. A die-hard Chicago Bears fan, she can be found rooting against the Green Bay Packers even when it isn't football season.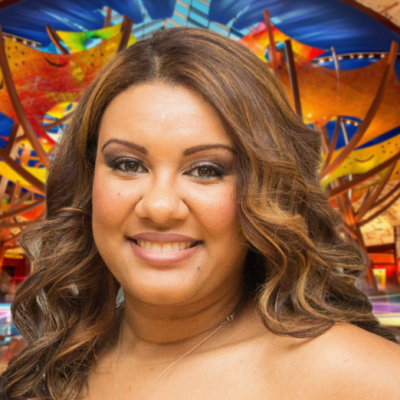 JOHANNY CRUZ
Research and Data Management
Johanny joined CelebrityAccess in 2007. Starting as an intern, she quickly moved to part time data associate and now works full time with the Research & Data Management team. While working at CelebrityAccess, she completed her B.S. in Small Business Studies from Mitchell College, May 2012. Then went on to receive her M.S. degree in Organizational Leadership: HR Track, from Quinnipiac University.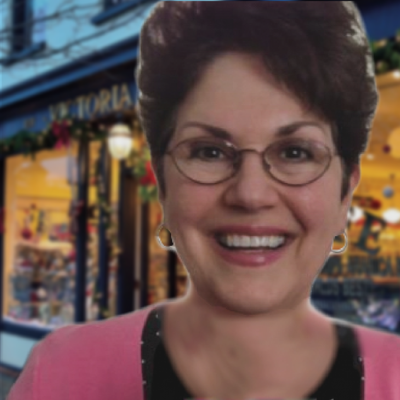 CARMELA CONGDON
Account Executive
Carmela joined CelebrityAccess as an Account Executive in 2002 and also provides support to the research and data management departments. Her prior sales experience, a love of arts and entertainment and an older brother who performed and ran a booking agency, all influenced her transition to CelebrityAccess.
In the late 60's and 70's her brother Johnny introduced her to the live music scene in New Haven, Connecticut and southern New England. While still in college she was offered a part time job at a local booking agency, where her brother worked and interacted with venue owners, bands and musician union officials. After careers as a middle school teacher, corporate trainer and advertising sales executive, she started working for CelebrityAccess which allowed her to circle back to her entertainment roots.
Having the price, label, agent, manager, and biographical listings at your fingertips makes life easier by speeding up the buying process. I am able to get to the people that can make the event happen much more quickly. CelebrityAccess is a daily part of my life and work routine.
–  BRAD ROSS | WALT DISNEY ATTRACTIONS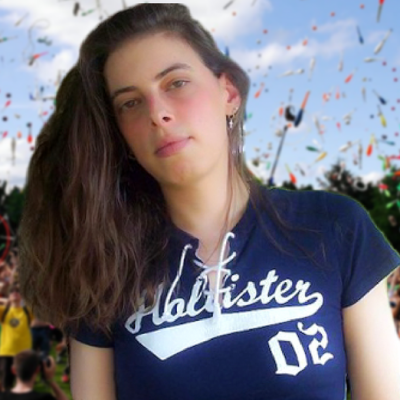 ELIZABETH MALETTA
Account Executive
Elizabeth started working at CelebrityAccess in 2017 as an Account Executive, as well as assisting our data departments.
Elizabeth has been in the entertainment industry for over ten years managing and booking various artists. Additionally, she was a singer and recorded in NYC, Nashville and Buffalo, NY, enjoying extensive airplay on college radio.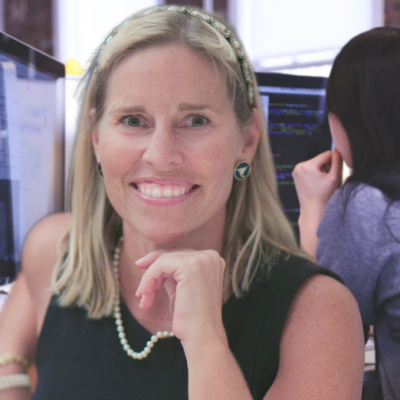 MELISSA KOHN
Tour Date & Box Office Management
Melissa began her career with CelebrityAccess early 2007 in data entry. She worked her way through our many departments and spent most years as a staff writer and producing our weekly photo tour. Melissa took a hiatus July of 2016, but returned to CelebrityAccess in late 2017 and is now our project manager concentrating on Box Office & Tour Dates. She is happy to be back at CelebrityAccess and working on many rotating projects. The perfect career to keep this curious audiophile busy.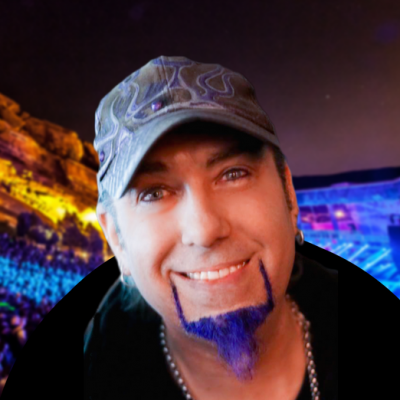 FRANK PESTELLO
Account Executive
Frank has been an Account Executive for CelebrityAccess since 2004 and has worked in the Entertainment industry for over thirty years. He began his career with the Mountain Dew Action Crew (which turned into the X-Games).
He attended college in Dallas and graduated in 1990 with an Associates Degree in Music & Video Business. Frank has owned a management company and has been a Tour Manager, Road Manager, and worked production at all levels. He also has experience with pyrotechnics.
"I enjoy the industry and working with CelebrityAccess. It's one of the best things to have occurred with my career in this industry."
Once again, you guys are doing an amazing job!
–  JORDAN BURGER | MADISON HOUSE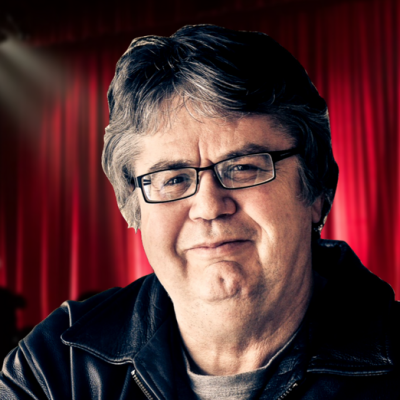 LARRY LEBLANC
Senior Writer
Larry LeBlanc is recognized as one of the leading music industry journalists in the world.
He is currently senior writer of the weekly U.S. entertainment trade CelebrityAccess overseeing the influential profile series, "In The Hot Seat."
Canadian bureau chief of Billboard magazine from 1991-2007, Larry was also the Canadian editor of its late competitor Record World, 1970-1980. As well, he was co-founder of the late Canadian music trade, The Record 1981-1991.
Larry has acted as a consultant for The Canadian Competition Bureau, The Canadian Private Copying Collective, The Canadian Association of Broadcasters, Metrolyrics, Heritage Canada, Musicians' Rights Organization Canada, Astral, CHUM Ltd., and the Neighbouring Rights Collective of Canada.
Larry has had his own music program on Toronto radio stations Q107, CKFM, and CJCL, and has worked extensively at CBC Radio, including being the music producer for "Morningside" and "Dayshift" programs. He was a regular music commentator on "Canada A.M" for 35 years, and has been featured on numerous CBC-TV, CTV, YTV, MuchMusic, and Newsworld programs in Canada as well as VH-1, and E-Entertainment in the U.S.; and BBC in the U.K.
His byline has appeared in over a thousand publications including Rolling Stone, Guitar Player, the Globe & Mail, and Maclean's. He has been extensively quoted on music issues in hundreds of publications including Time, Forbes, the Times (London) and the New York Times.
He is co-author of the 2010 book "Music From Far And Wide: Celebrating 40 Years Of The Juno Awards." He is a Lifetime Member of the Songwriters Hall of Fame.
Larry was the recipient of the 2013 Walt Grealis Special Achievement Award, recognizing individuals who have made an impact on the Canadian music industry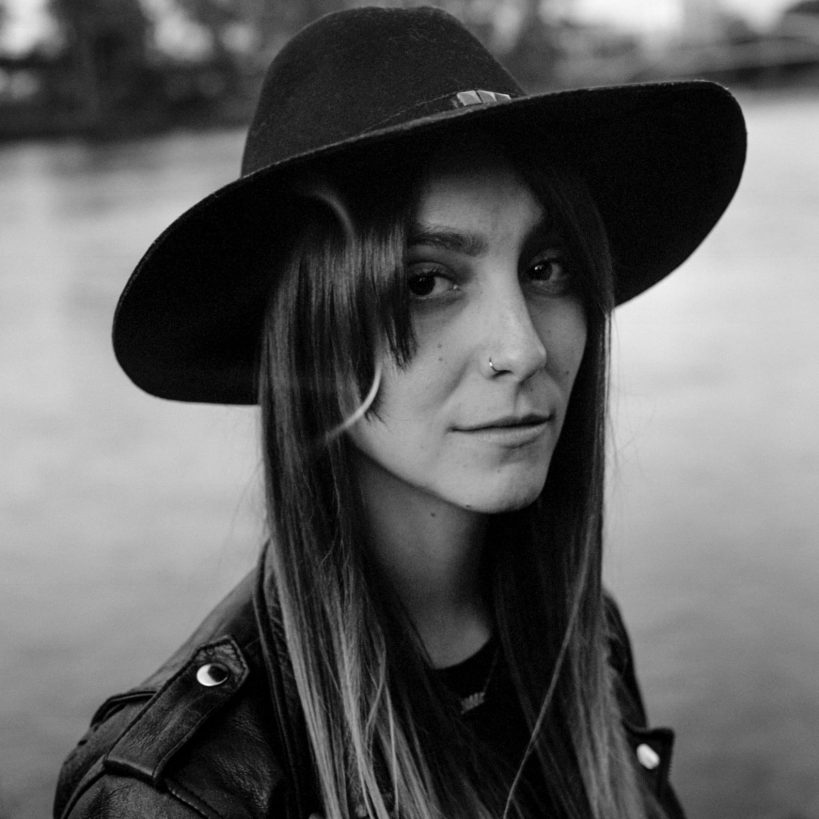 JULIETTE JAGGER
Associate Editor
Juliette Jagger is a Canadian music journalist. Her byline has appeared in such media outlets as The Huffington Post, Noisey, and This Week In Palestine. She currently is associate editor at CelebrityAccess/Encore, and editor of the National Music Centre's online platform Amplify.
Previously, Juliette has held positions as Communications Coordinator for Canadian Music Week, and as curator of New Music From The Inbox, an independent music segment that runs weekly via AJournalofMusicalThings.com.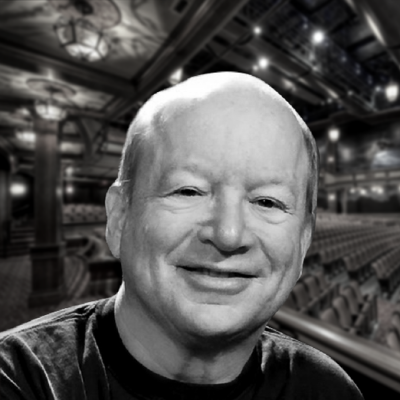 BOB LEFSETZ
Senior Writer & Industry Analyst
Bob Lefsetz has been a weekly contributor to CelebrityAccess and Encore since 2001.
Bob Lefsetz, Santa Monica-based industry legend, is the author of the e-mail newsletter, "The Lefsetz Letter". Famous for being beholden to no one, and speaking the truth, Lefsetz address' the issues that are at the core of the music business: downloading, copy protection, pricing and the music itself.
His intense brilliance captivates readers from Steven Tyler to Rick Nielsen to Bryan Adams to Quincy Jones to music business honchos like Michael Rapino, Randy Phillips, Don Ienner, Cliff Burnstein, Irving Azoff and Tom Freston.
Never boring, always entertaining, Mr. Lefsetz's insights are fueled by his stint as an entertainment business attorney, majordomo of Sanctuary Music's American division and consultancies to major labels.
I was a day one user. Probably the first in the casino industry and told many people in my world to use it as well. It's like having the biggest collection of talent ever assembled on one stage at your finger tips.
–  THOMAS L. CANTONE | MOHEGAN SUNS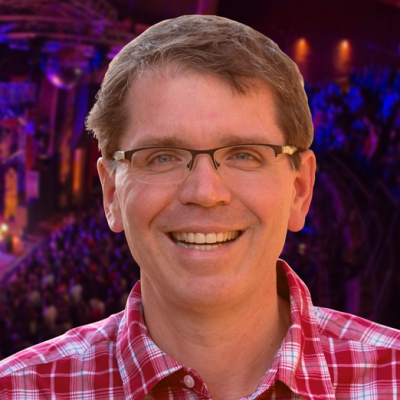 TIM GRABLE
Editor for Corporate Events
Tim is CelebrityAccess' newest content contributor, joining us in 2018, providing corporate commentary to CelebrityAccess.
With over thirty years of experience, Tim Grable is a veteran of the corporate entertainment industry.
With a vast range of experience including concert promoter, marketing, merchandise development, career management and development, agent (speaker, literary, entertainment, commercial and film), it is hard to find a side of the business he has not worked. Tim created and spearheaded several organizations in 2001, including founding The Nashville Speakers Bureau, an event services agency whose success was recognized with a Music City Future 50 award. He also guided The Nashville Group in providing an invaluable network of entertainment resources for aspiring talent. He has an unmatched eye for profit building and is an expert closer.
Tim utilizes his comprehensive background to help you navigate the corporate and private buying world in his Weekly Encore Corporate Commentary.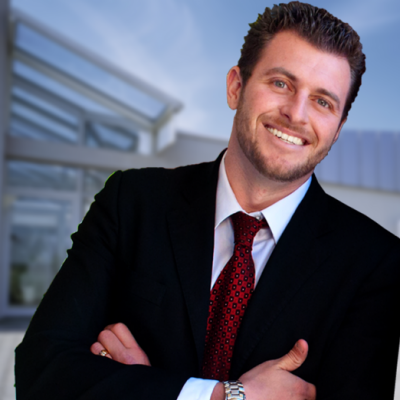 DAVID GENTILELLA
Technology Officer & Director of DIGITTOACCESS
Responsible for technology strategy, playing a key role in leading innovative developements and driving new initiatives. Director and operator of DIGITTOACCESS Marketing Division.
IAN COURTNEY
Staff Writer/Technical Support & Management Information Systems
Ian is one of the first employees of CelebrityAccess and has been overseeing the company's news division since 2002. His prior experience in the music industry at Flash Group Concerts, and his love of music keep his interest in entertainment news fresh after more than 20 years. His interests include music, cooking and personal privacy.
CelebrityAccess is my primary site throughout the work day. It's an amazing tool that I have grown to depend on. In fact, it's now my home page when I launch my browser. It's vital to what I do.
–  BRIAN SWANSON | PARADIGM TALENT AGENCY
"Celebrity Access"  is a registered trade name of GEN-DEN Corporation, Denver, CO– dba – "CelebrityAccess" or "CelebrityAccess Encore" – 32 Water St #29 Stonington, CT 06378