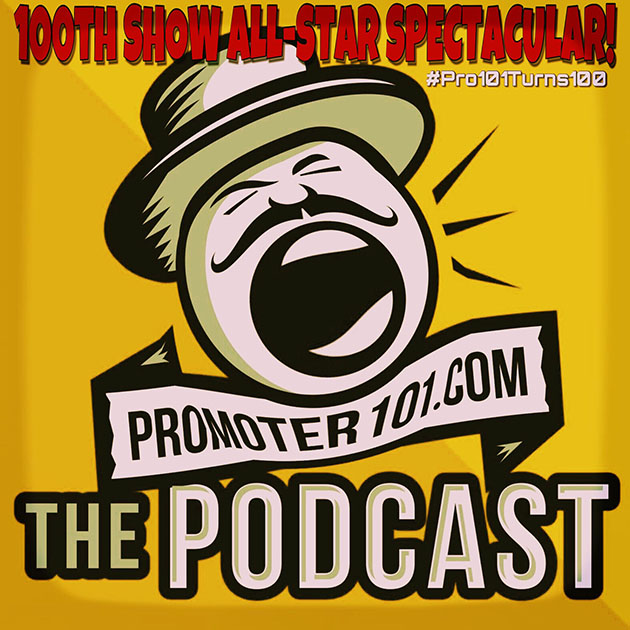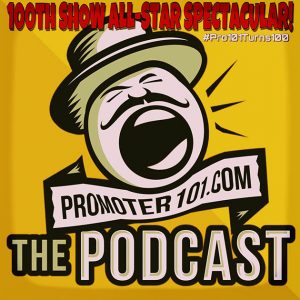 This week on Promoter 101 The Podcast It's the 100th episode All-Star Spectacular hosted by Emporium's Dan Steinberg and Works Entertainments' Luke Pierce.
Joining Steiny and Luke to celebrate this massive milestone are very special guests: Goldenvoice's Elliott Lefko, ICM Partners' Rick Farrell, FPC Live's Scott Leslie, Vector's Ross Schillings, Amplify / Billboards' Dave Brooks, Live Nation's Joey Scoleri, Lyte's Ant Taylor, The Supermensch Shep Gordon, AGI's Nick Storch, DZP's Danny Zelisko, ICM Partners' Andrea Johnson, APA's Andy Somers, Nederlander Concerts' Jamie Loeb, MGM Resorts' Sid Greenfeig, Entourage Talent's Wayne Forte, Live Nation's Lesley Olenik, APA's Steve Martin, Redlight's Stuart Ross, Ns2's Darin Lashinsky, Rocks Off's Jake Szufnarowski, Atlantic Records' Harlan Frey, Icon Tom Ross, The Brooklyn Bowl's Peter Shapiro, AEG's Max Adler, APA's Craig Newman, Live Nation's Jason Miller, Vector's Brian Penix, IMP's Seth Hurwitz, and Ticketfly's Andrew Dreskin.
The 100th episode also features appearances by: AEG's Toby Leighton Pope, Paradigm's Jason Kupperman, Live Nation's MaryClare Bourjaily,  UTA's Lance Roberts, Emporium Presents' Jason Zink, Senbla's Ollie Rosenblatt, CAA's Brian Hill, New Fortier's Paul Lohr, Paradigm's Brian Swanson, AC's Ted Heinig, Ticketmaster's Jared Smith,  and WME's Jay Williams.