NEW YORK (CelebrityAccess) – Midem has today (Mar. 6) unveiled the 2019 Jury Members for this year's Midemlab, its music startup competition, presented by Deezer and Recochoku. 
Midemlab will once again feature the most promising international music-related startups, whose groundbreaking solutions offer fresh opportunities to the music sector. The competition is aimed at providing finalists with valuable exposure to industry decision-makers and potential investors.
The internationally influential jury for this year's contest brings together decision-makers from some of the industry's most pioneering and prestigious entertainment and tech companies, including Google, Sony Music Entertainment, The Orchard and Warner Music Group, investment firms such as Atom Factory and GP Bullhound, relevant startup campuses such as STATION F, and authoritative global media like France 24, Mashable and the Guardian. Midemlab also welcomes back its long-standing selecting partners, Music Ally & bluenove.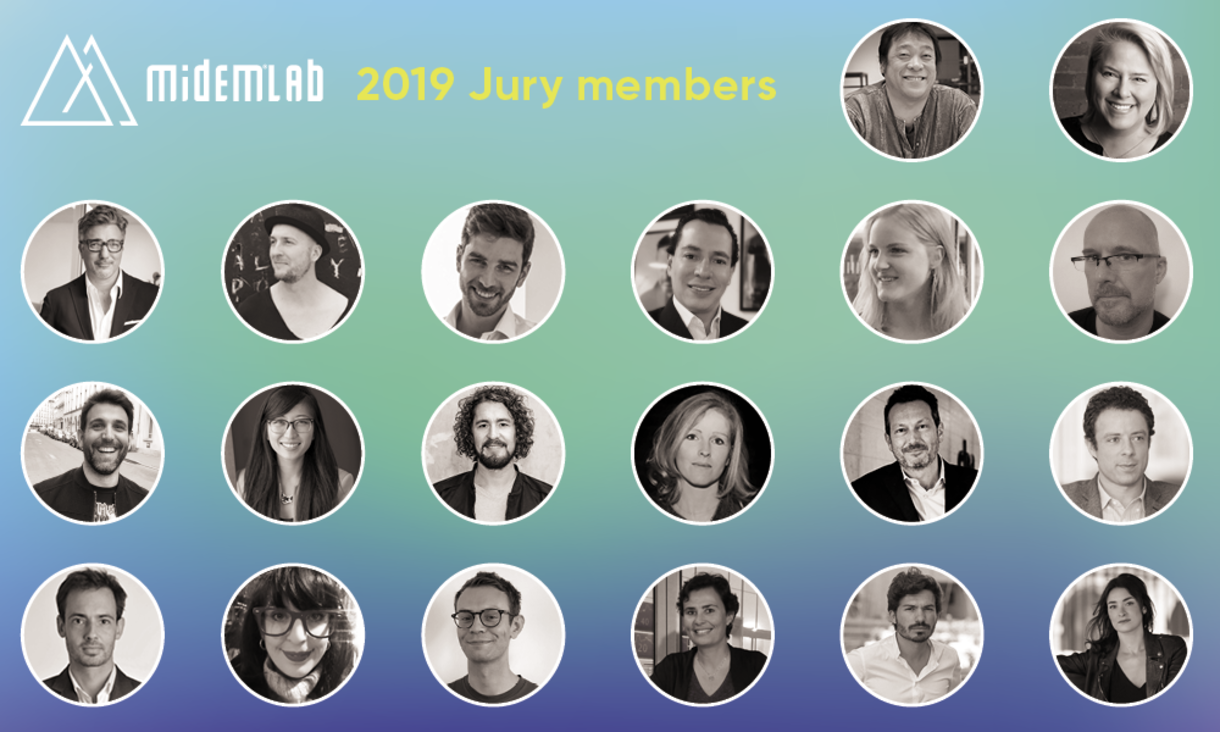 The MIDEMLAB Jury so far:
Christian Behrendt, Creative Lead (ZOO EMEA), Google(Germany)
● Sirena Bergman, Freelance Journalist, Mashable/Vice/The Guardian/The Independent (UK)
● Yvan Boudillet, Founder & President, TheLync (France)
● Nicolas Brien, Managing Director, France Digitale (France)
● Paul Brindley, CEO, Music Ally (UK)
● Tiago Correia, Global Digital Business Development Manager, Innovation, Warner Music International (UK)
● Martin Duval, President & Co-Founder, bluenove (France)
● Alexander Holland, Chief Product & Content Officer, Deezer (France)
● Stéphanie Hospital, Founder & CEO, OneRagtime (France)
● Mikio Inari, CTO, Recochoku (Japan)
● Joanna Kirk, Managing Director, StartHer, and Co-Founder, Startup Sesame (France)
● Alon Kuperman, Director, Investment Team, GP Bullhound (UK/Sweden)
● Rodolphe Menegaux, Partner, Alven (France)
● Marjorie Paillon, Journalist, Presenter, #TECH24, Founder, I Love Productions (France)
● Olivier Parfait, Director, Global Business Development & Digital Strategy, Sony Music Entertainment (UK)
● Suzy Ryoo, Venture Partner, VP of Innovation, Atom Factory (USA)
● Juan Francisco Saavedra Plata, Co-Founder/CEO, Kuack Media Group (Colombia)
● Matthias Strobel, President, Music Tech Germany (Germany)
● Colleen Theis, COO, The Orchard (USA)
● Marine Wetzel, Head of Founders Program, Station F (France)
Previous participants have raised millions of dollars in funding thanks to their Midemlab appearances, and many are now well-established in the music ecosystem, like Soundcloud, The Echo Nest (acquired by Spotify), Next Big Sound (acquired by Pandora), and BandPage (acquired by YouTube). 2018 finalist Asaii was acquired by Apple just four months after last year's competition.
This year's call for entries is now open. The deadline for submissions is March 20, 2019.

Midem 2019 is scheduled to take place June 4-7 in Cannes, France.