HYPEBOT – Rick Rubin began his career producing The Beastie Boys, Run-DMC, Public Enemy, and LL Cool J to Adele, Metallica, Red Hot Chili Peppers, Johnny Cash, and many more.
But how Rubin does what he does – he plays no instruments and can't operate a recording studio soundboard – is a bit of a mystery. He refers to himself as a "reducer" rather than a "producer."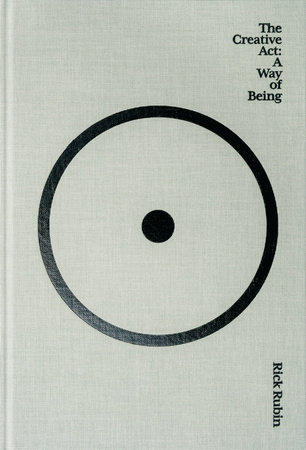 Rubin has just published "The Creative Act: A Way Of Being," which offers some answers. "I set out to write a book about what to do to make a great work of art," says Rubin. "Instead it revealed itself to be a book on how to be."
The Wall Street Journal called the book, "a work of transcendent literature, one that suggests the universe still smiles upon us despite all indications to the contrary."
To mark the release, Anderson Cooper interviewed Rubin for 60 Minutes.
ANDERSON COOPER: Do you play instruments?
RICK RUBIN: Barely.
COOPER: Do you know how to work a soundboard?
RUBIN: No. I have no technical ability. And I know nothing about music.
COOPER: (LAUGHS) You must know something.
RUBIN: Well, I know what I like and what I don't like. And I'm, I'm decisive about what I like and what I don't like.
COOPER: So what are you being paid for?
RUBIN: The confidence I have in my taste and my ability to express what I feel has proven helpful for artists.
In some bonus content from the 60 Minutes interview Rubin shared how "Ad-Rock" Horovitz of The Beastie Boys found the demo tape of LL Cool J and sent it to Def Jam Recordings – while based in his dorm room at New York University's Weinstein Hall.
Bruce Houghton is the Founder and Editor of Hypebot and MusicThinkTank, a Senior Advisor at Bandsintown, President of the Skyline Artists Agency, and a professor for the Berklee College Of Music.