CHICAGO (CelebrityAccess) The renderings for the Lincoln Yards development in Chicago have been revised by developer Stirling Bay, removing Live Nation's entertainment venues and a soccer stadium, replacing the area with park space and sports fields.
The new plan was released Saturday after city alderman Brian Hopkins removed the elements to be "repurposed as an open and recreational space," according to the Chicago Sun-Times.
"This increase in park space will allow for expanded programming, increased flexibility for youth and adult recreational activities, and a wider variety of potential fields for sports such as soccer, baseball, basketball, and tennis, among others," Sterling Bay reportedly said in the release.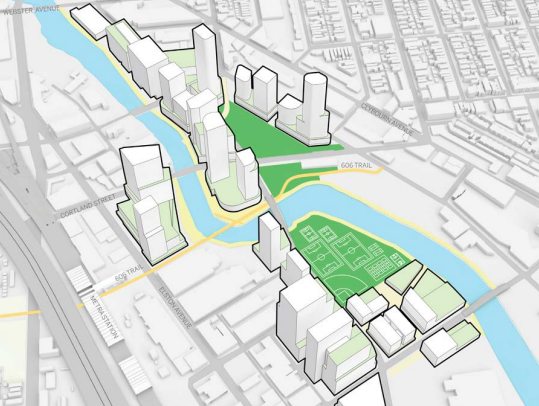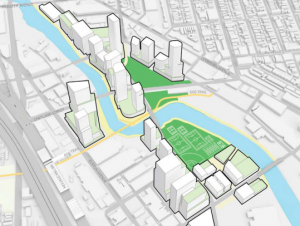 The plan not only concerned local business like the Hideout music venue but NIMBYs "jam-packed" community hearings in opposition to the project, according to the Sun-Times, concerned that the entertainment venues would equate to traffic congestion.
The paper called it the "now-nixed Live Nation entertainment district" and Stirling Bay's release said the new layout is more walkable and will "Improve connectivity, while continuing to respect businesses."