(CelebrityAccess) CelebrityAccess has obtained a photo taken during the Coachella Arts & Music Festival that shows the steps taken these days to guard against potential threats.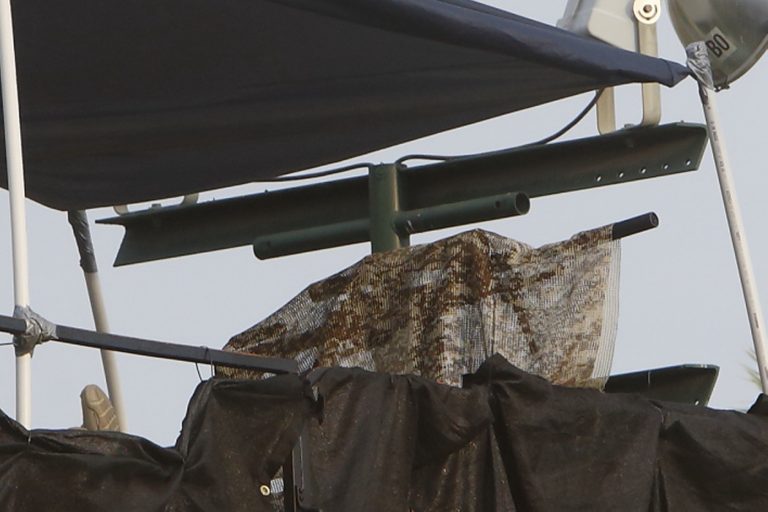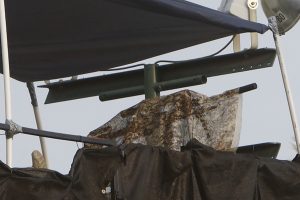 The photo shows a high-powered rifle, concealed, above the festival grounds.
This is nothing new, surprising or alarming: TMZ said police would be using aerial drones to keep an eye on the crowd. Ultra Music Festival had counter-snipers, and there were snipers at several shows of Luke Bryan's Farm Tour. These are the counter-measures now in place after the shooting at the Route 91 Harvest Festival (although some would say this has been happening for a lot longer but without the publicity).
Security expert Jonathan Gilliam told this reporter last year that such precautionary measures are common at events such as the Super Bowl. In fact, the Daily Mail visited a nest at the Super Bowl in 2012.
Also, this is not new regarding Coachella.  The EDM Network and others noted the nest at the time of the event (and comments were, if not positive, at least neutral).
Thoughts? — Festival security is now priority number one for any event. With many precautions you can't see. @Coachella had snipers on site all weekend to protect attendees. pic.twitter.com/qwSB3h4xS5

— Festive Owl (@TheFestiveOwl) April 16, 2018