WEST CONSHOHOCKEN, Pa. (CelebrityAccess) Jim McCue, SMG Senior Vice President of Live Entertainment announced today the appointment of Jamey Hines as the new National Director, SMG Promotions.
Hines will assist the SMG Entertainment Team with generating more offers and events for SMG-managed facilities, according to the announcement.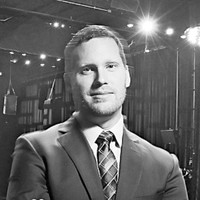 Prior to joining the SMG Entertainment Team, Hines was the GM of the Sands Bethlehem Event Center in Bethlehem, Pa., where he served in that role since 2016. At the Sands, he promoted events such as Britney Spears, Janet Jackson, Don Henley, Diana Ross and Steven Tyler to name a few.
Previous to SMG, Hiunes was with Princeton Entertainment, (a tour producer and programming consultant firm) and The Mann Center for Performing Arts. He has produced and promoted with partners The Kennedy Center, the New York Philharmonic and The Philadelphia Orchestra, among others.
"We are excited to add Jamey to our Entertainment Team," Jim McCue said. "Jamey brings a great skill set and record of booking success to our efforts to attract top shows and attractions to our venues throughout the country."