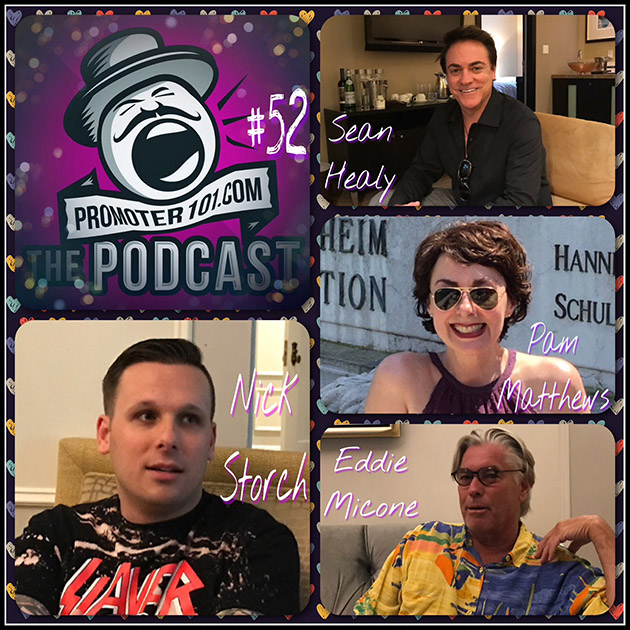 This week on the Promoter 101 Podcast featuring AGI's Nick Storch taking about everything from the moment Ghost is having to King Diamond all the way to Kidz Bop.
Sean Healy Presents' founder and name sake talking about promoting shows From Phoenix to Seattle, this week War Story comes to us from "Fast Eddie" Micone.  The Executive Director of IEBA Pam Matthews joins us to preview the upcoming conference.
Plus Steiny and Luke catch up on the News of the Week.