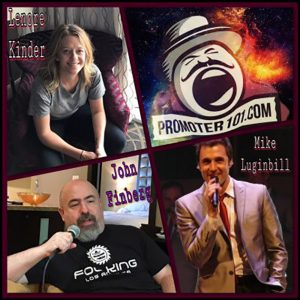 This week on Promoter 101 AEG Presents Lenore Kinder coming off the success of promoting the Lumineers tour nationally.
Agent John Finberg joins us to talk about the moment Nightwish is having, and Straight No Chaser's Mike Luginbill gives us an artist's point of view.
Plus Dan and Luke take on the News of the Week.