MEMPHIS, Tenn. (CelebrityAccess) On the 50th anniversary of Martin Luther King's death, April 4, many honored the Civil Rights leader across the country, including at the place where he was slain, the Lorraine Motel in Memphis, Tenn.
Many gathered at the hotel, now the National Civil Rights Museum, including activist Al Sharpton, musician Sheila E, politician Bernie Sanders, and Jesse Jackson, one of the few surviving witnesses of the event, who was by all accounts in the hotel at the time when King was shot on a second-floor balcony from a bullet fired from across the street.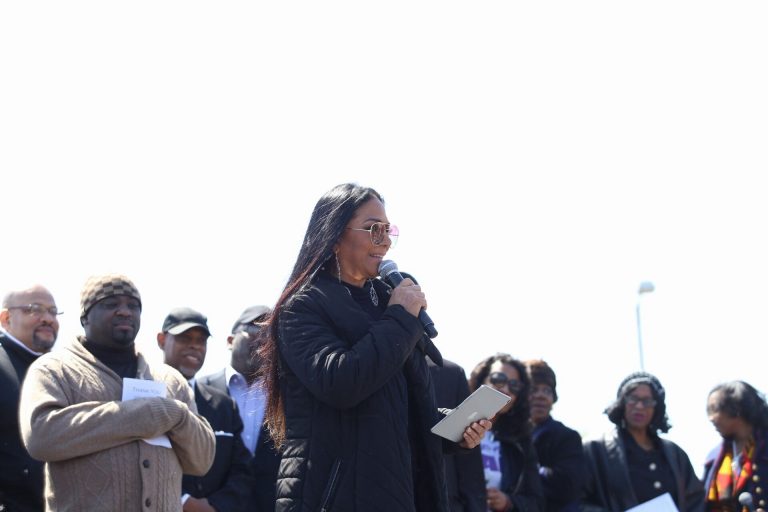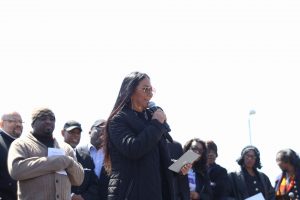 "I'm here to honor the legacy of Dr. King," Robert Smith, a substitute teacher, told the city's Commercial-Appeal. "He's a personal hero of mine. I wanted to be a part of the beloved community. I felt this would be a great thing to do.
"We just wanted to be part of this energy. Wanted to be a part of Dr. King's legacy. Just be a part of it."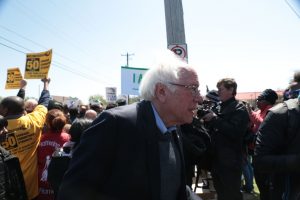 Visitors to the ceremony were on a "pilgrimage and a journey of faith," according to Bishop Henry Williamson of CME Church's First Episcopal District.
"Just as many Christians feel like they must visit the Holy Land and walk the footsteps of Jesus and places where he was and the empty tomb, so it is identified as a pilgrimage of faith and honor and in memory of a great man of faith who accomplished so much in the world," Williamson said,according to the paper. "It is something they have to do. … They are coming back to reconnect with an event that shocked them and traumatized them and they want to remember and reflect on the life, the words and the tremendous positive changes that have come from a man who gave his life."
Rapper Common and musician Sheila E got the crowd going with music at the event, getting them to dance and bob their heads, according to the Associated Press.
That was proceeded by a march with people locked in arms and singing "We Shall Overcome."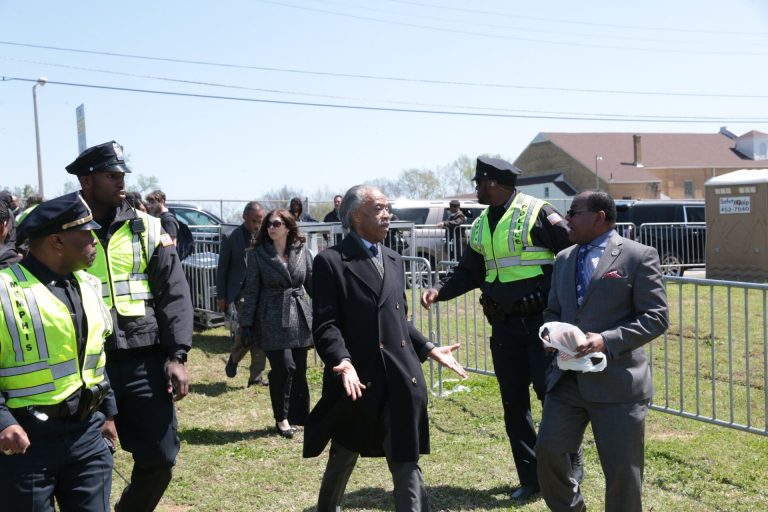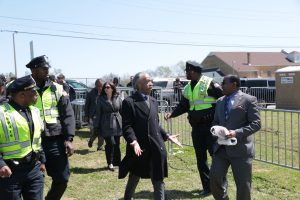 Martin Luther King III told the crowd, "There's something wrong in our nation where a minimum of 48 million people are living in poverty. That's unacceptable. We must do better. America should be embarrassed about having people living in poverty."
In Atlanta, members of MLK's family pulled a rope to ring a bell 39 times, the age of King when he died, at the site of MLK's crypt. The crowd outside the Lorraine Motel fell silent as a bell was rung there.
President Donald Trump issued the following statement: "In remembrance of his profound and inspirational virtues, we look to do as Dr. King did while this world was privileged enough to still have him."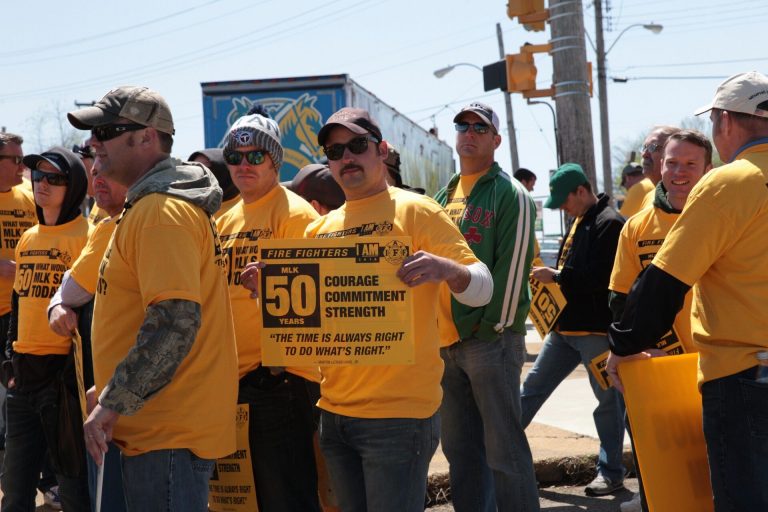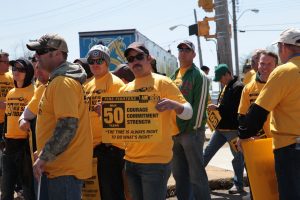 James Earl Ray was convicted for the shooting of King but quickly recanted, claiming he was set up. The estate of MLK has maintained that the civil rights leader was killed by the government and won a civil trial verdict, if contested by some, in 1999 that backed its claims.