TULSA, Okla. (CelebrityAccess) The BOK Center in Tulsa, Okla., recently unveiled a backstage makeover, a project 12 months in the making.
The arena recently unveiled three green room, each one dedicated to a different Oklahoma legend – Leon Russell, Garth Brooks and Woody Guthrie. That's not all: the venue also unveiled a gym called the Derek Zolander gym "for people who don't lift good," a catering area that features a wall wrap dedicated to Cain's Ballroom, and two Tulsa-themed wall murals.
Oh, and a speakeasy. There is actually a high-end bar backstage hiding behind the door of a portable toilet. Plus a new game room.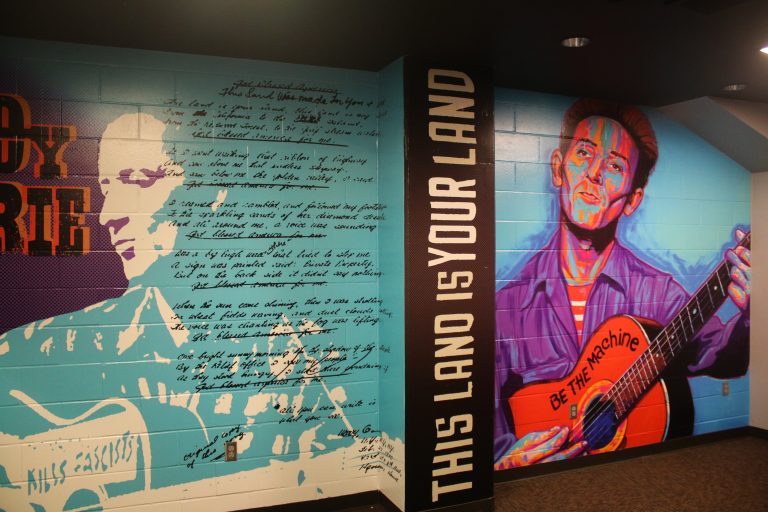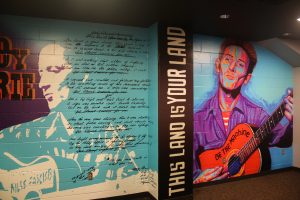 GM Jeff Nickler said it is all in an effort to continue to entertain the visiting artists who are accustomed to concrete walls backstage and to continue to get artists like Fleetwood Mac, Rush, Roger Waters and U2 to have rehearsals at the building, or to launch their tours there.
So far, some of the artists to see the new backstage area include Thomas Rhett, Judas Priest, U2 and Justin Timberlake.
"We truly consider ourselves first and foremost a marquee concert venue, s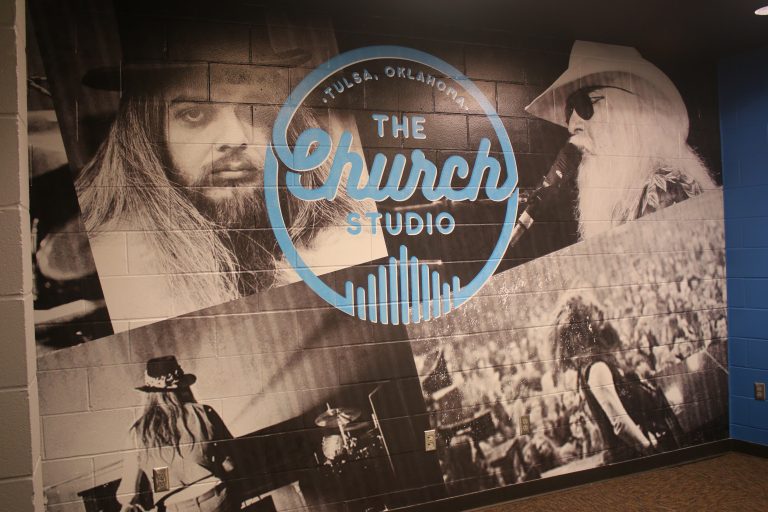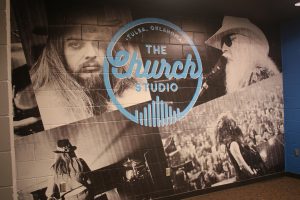 o we really have tried to celebrate Oklahoma's musical history and specifically Tulsa's musical influence on the world. We came up with the idea to take our three basic green rooms, which were these empty and very blank spaces, and do some simple enhancements to celebrate Oklahoma. We wanted to pick artists from different genres of music and pick three people who we think represented Tulsa well and Oklahoma well," Nickler said.
Three backstage green rooms at BOK Center recently got makeovers to create a memorable vibe for our visitors and entertainers who come to Tulsa. Each of the rooms now are dedicated to and pay tribute to an Oklahoma music legend – Leon Russell, Garth Brooks and Woody Guthrie. Each artists' name and hometown are listed on commemorative plaques outside the room.
The Be The Machine green room, dedicated to Woody Guthrie, has a wall image that is a reproduction of an image, painted by local artist John Hammer. An oversized reproduction of handwritten lyrics to "This Land Is Your Land" is also part of the room.
The Church Studio, dedicated to Leon Russell, has black and white images of Russell with the Church Studio logo, which is about to have renovations. The studio played a large part in Tulsa musical history.
The Garth Brooks room, dubbed Thunder Rolls, includes signage with lyrics excerpted from "Rodeo," a No. 1 single for Brooks in 1991. "'Cause she knows his love's in Tulsa. And she knows he's gonna go. But it ain't no woman flesh and blood. It's that damned old rodeo." Thunder Rolls is the largest of the green rooms and it has a built in bar.