(CelebrityAccess) – A recent study conducted by Persistence Market Research (PMR) has found that the global music streaming market is expected to grow at a CAGR of 19.8% through 2026.
The study titled, "Music Streaming Market – Global Industry Analysis 2013-2017 and Market Forecast 2018-2026," suggests that growing consumer disposable income and increasing adoption of advanced consumer electronic devices such as smartphones and laptops across the globe, especially in developing countries such as China and India etc., are expected to be key driving factors behind this growth. The study also found that the projected increase in volume of the millennial population over the next decade in combination with transitioning consumer behaviors as digitalization continues will also play a role.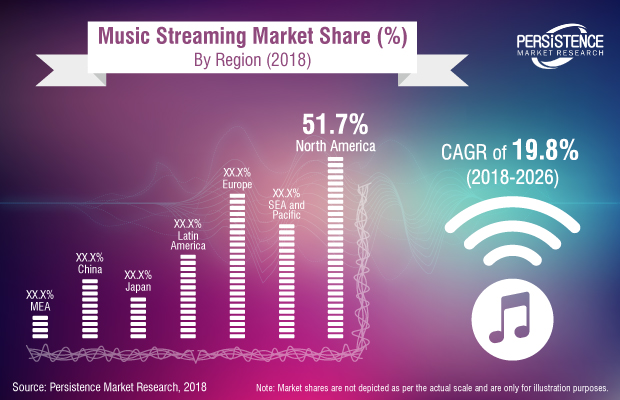 You can download and view the full report TOC, figures and tables HERE.