(CelebrityAccess) Triage Entertainment, the production division of Levity Live, has entered into an exclusive partnership with Peabody and multi-Emmy award-winning producer, Terence Wrong and his Third Force Productions.  A former Executive Producer of Special Series at ABC News ("Hopkins," "Boston Med," "NYPD 24/7"), he will lead development of documentary series and will remain based in New York.
"Over the years, Triage has excelled across many different program genres and has built a production infrastructure that complements Third Force perfectly," says Wrong, who most recently executive produced and directed "OJ Simpson: The Lost Confession" for Fox Network.  "With the explosive growth of premium non-fiction, our partnership provides the right resources to find truly compelling stories and characters and accelerate the development process."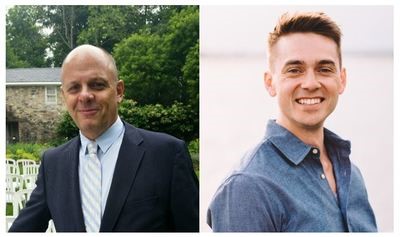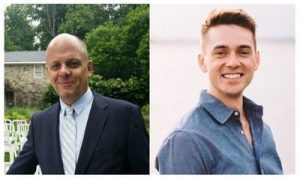 In addition to Wrong's Third Force, Josh Poole, former Vice President of Development at Broadway Video's Above Average, has joined the company as Vice President, Programming and Development, primarily focusing on the company's comedy initiatives for broadcast and live touring through the company's owned and operated comedy venues.
"I'm thrilled to join Levity Live and have the opportunity to use their comedy venues and consumer reach to help identify talent and develop new formats," said Poole, who most recently executive produced Liza On Demand for YouTube Premium.
"Terry and Josh come from completely different programming backgrounds which demonstrates our commitment to diversify our development process and create content for a wide range of networks and platforms," says Stu Schreiberg, COO of Levity Live.  "What they do share is the same passion for producing innovative and sharp content that speaks to a wide audience."
Upcoming Triage Entertainment projects include the previously announced music documentary series "Remastered" (in partnership with All Rise Films and Irving Azoff) for Netflix, Darci Lynne:  My Hometown Christmas for NBC, A Home for the Holidays: The 20th Anniversary Special for CBS, the scripted Black Jesus for Adult Swim, an original stand-up series for Comedy Central and concerts with Sebastian Maniscalco, Gad Elmaleh and Gabe Iglesias for Netflix, and multiple series for Food Network, including Iron Chef America and Kids Baking Championships.
In additional to Triage Entertainment, Levity Live owns the iconic Improv comedy brand, a talent management division, and owns-and-operates a network of premium comedy venues nationwide.
The company is represented by United Talent Agency.