LONDON (CelebrityAccess) – Spirit Music Group has promoted Rak Sanghvi (pictured) to Global President, Spirit Music Group.
Sanghvi previously served as Managing Director of UK/International for Spirit B-Unique at Spirit Music Group, working with James Bay, Johnny McDaid, Dagny, Jonny Coffer, John Newman, Jon Maguire, Corey Sanders, Kodaline, Tiggs Da Author, J C Stewart and more.
Commenting on the promotion, SMG chairman Jon Singer in a statement: "Rak's incredible relationships in the creative community and proven success in finding, signing, and mentoring the very best songwriting talent makes this a natural step for Spirit Music Group. As we continue to build a world-class music publishing company, promoting Rak to this important role is part of our ongoing strategy to provide our songwriters and business partners with the very best executive talent to help bring them success. Rak has proven he is capable of performing at the highest level based on all of his success in a fairly short period of time at Spirit and we are fortunate to have him lead us into this next — and most exciting –chapter."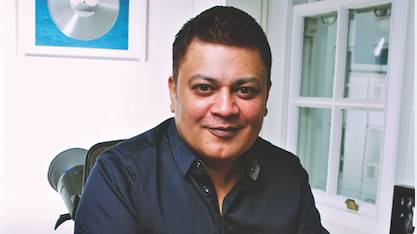 Added Sanghvi: "It's an incredible time to be at Spirit Music Group, and I want to thank Jon, Ross, and the rest of the team for the opportunity to help shape and execute a global creative vision for the company. We've had some amazing success so far, notably in the UK with Spirit B-Unique expertly steered by co-presidents, Mark Lewis and Martin Toher, as well as with other key successes and partnerships in Nashville, New York, Los Angeles and elsewhere around the world and I'm very excited about continuing to build on those successes going forward."
In his new position, Sanghvi will oversee all creative aspects of SMG out of the company's London offices. Prior to working at SMG, he served as managing director at Sony/ATV Music Publishing (UK) Limited.