NEW YORK (CelebrityAccess) – Grammy Award-winning artists – Dr. Dre, Missy Elliott, Lil Wayne, and music executive Sylvia Rhone will be honored during the Recording Academy Honors Presented By The Black Music Collective event taking place at the Hollywood Palladium on Thursday, February 2, 2023.
All four honorees will be receiving the Recording Academy Global Impact Award for their personal and professional achievements in the music industry. The second annual Black Music Collective event is sponsored by Amazon Music and Google Pixel Phone and will take place just days before the 65th Annual Grammy Awards.
"I am so thrilled to honor and celebrate these four giants in the music industry," said Recording Academy CEO Harvey Mason Jr. "Last year's inaugural event was such a highlight during Grammy Week, and now with Dre, Missy, Wayne and Sylvia there to pay tribute to this year, it's definitely going to be another night to remember. I continue to be proud of the work of our Black Music Collective as it's a vital part of what we do here at the Academy."
Seven-time Grammy Award-winning artist, producer, founder, and CEO of Aftermath Entertainment. The Compton-raised Dr. Dre began his career as a World Class Wreckin' Cru member. Shortly after, he co-founded the revolutionary rap group N.W.A. The Doctor began his solo career in 1992 with the release of his debut album, The Chronic, which has been certified triple-platinum by the RIAA, reached the top 10 on the Billboard 200 and won a Grammy for Best Rap Solo Performance ("Let Me Ride"). After launching Aftermath Entertainment in 1996, he discovered hip-hop superstars such as 50 Cent, The Game, Kendrick Lamar, Anderson .Paak, and Eminem. Jimmy Iovine and Dre established Beats Electronics in 2008 and later launched Beats Music. Apple acquired both in 2014.
In 2013, the USC Jimmy Iovine and Andre Young Academy for Arts, Technology and the Business of Innovation was funded and established. In 2022, they expanded their efforts to the Los Angeles Unified School District, opening the Iovine and Young Center (IYC) Integrated Design, Technology, and Entrepreneur. This new high school will offer students the same cutting-edge curriculum.
Missy 'Misdemeanor' Elliott has has been applauded as a true visionary and pioneer for women in hip-hop for over 25 years. The multi-Grammy Award-winning rapper, singer, songwriter, and producer made an immediate impact on the music industry with her critically acclaimed debut album Supa Dupa Fly – produced by her long-time production partner Timbaland – debuting at No. 3 on the Billboard 200 and went on to achieve platinum certification by the RIAA.
The DMV native has produced for and collaborated with artists such as Aaliyah, Janet Jackson, Mariah Carey, Ciara, J. Cole, Busta Rhymes, Ludacris, Chris Brown, and Lil Wayne. Among other awards and accolades, Elliott became the first female rapper inducted into the Songwriters Hall of Fame and has received honorary doctorates from Berklee College of Music and most recently, Norfolk State University.
In 2022, Elliott was honored in her hometown of Portsmouth with her own street name "Missy Elliott Blvd," furthermore declaring October 17 to be Missy Elliott Day by the Commonwealth of Virginia. In addition, she received a star on the Hollywood Walk of Fame in 2021.
Five-time Grammy Award-winning multiplatinum rap icon, Young Money Entertainment founder and CEO, author, pro skater, and philanthropist Lil Wayne has left a lasting impact on the music industry.
By 2020, he was named "one of the best-selling artists of all time," with sales exceeding 100 million records worldwide with 25 million albums and 90 million digital tracks sold in the US alone. In 2022, Wayne earned his first Diamond certification from the RIAA with his generational smash hit "Lollipop" feat. Static Major.
Among many milestones, he emerged as "the first male artist to surpass Elvis Presley with the most entries on the Billboard Hot 100," with 183 entries – the third most of all time. Simultaneously, Wayne owns and operates Young Money Entertainment, the company that ignited the careers of Drake, Nicki Minaj, Tyga, and many more.
The committed philanthropist founded The One Family Foundation with the mission of giving power to the youth by providing them with opportunities to practice their talents and skills and inspiring them to dream beyond their circumstances.
Sylvia Rhone has been in the music industry for over four decades and is one of the most influential female executives in the history of the music business. As Chairwoman and CEO of Epic Records, she oversees a roster of breakthrough, best-selling artists, including Future, Travis Scott, 21 Savage, DJ Khaled, Meghan Trainor, Black Eyed Peas, Sara Bareilles, the legendary Ozzy Osbourne, and Sade, among many others.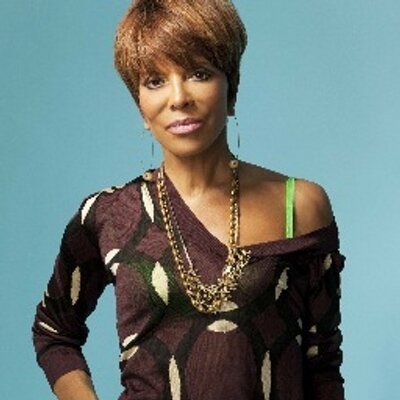 Raised in historic Harlem, Rhone began her career with Buddha Records in 1974. She also held positions at ABC Records, Ariola Records and Atlantic Records. Rhone's appointment as Chairman/CEO of the Elektra Entertainment Group in 1994 established her as the only African American and the first woman in the recording industry's history to attain the dual title. She also served as President of Universal Motown Records and Executive Vice President of Universal Records.
Rhone is a pioneering game-changer who has launched and guided multiple best-selling artists spanning hip-hop, pop, R&B, heavy metal, rock, gospel, and folk. Among them, Missy Elliott, Busta Rhymes, En Vogue, Tracy Chapman, Metallica, Natalie Merchant, Ol' Dirty Bastard, Jason Mraz, Third Eye Blind, Lil Wayne, Erykah Badu, and Stevie Wonder.
As the first woman CEO of a major record label owned by a Fortune 500 company and the first black woman to attain such a title, Rhone is undoubtedly one of the most significant and recognized female forces in music business history.