This week In the Hot Seat with Larry LeBlanc: Jeremy Lascelles (CEO), Robin Millar (chairman), Blue Raincoat Chrysalis Group.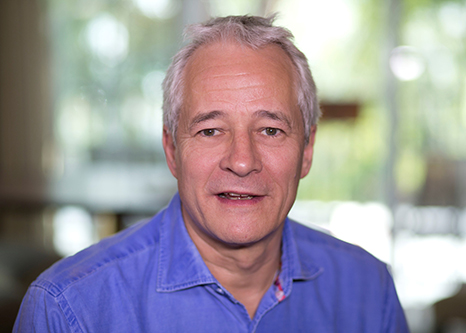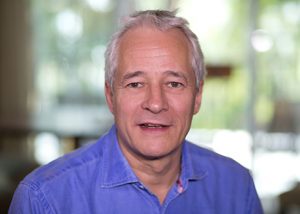 Former Chrysalis Music CEO Jeremy Lascelles, and famed record producer Robin Millar who founded UK-based Blue Raincoat Music in 2014, now oversee Chrysalis Records, which has returned to independent ownership after a quarter century of being in the questionable care of two majors.
The new set-up saw Chrysalis' co-founder and original owner, Chris Wright reunite with the label in a non-executive chairman role; while a fourth partner, former Virgin Entertainment chairman Robert Devereux, is additionally backing the enterprise.
Formed in 1968 by Wright and Terry Ellis, Chrysalis Music developed the international careers of a host of artists throughout the '70s and '80s.
Blue Raincoat, now headquartered in London with offices in New York City and Berlin, acquired much of the Chrysalis UK catalog from the Warner Music Group in 2016.
This included recordings by Steeleye Span, the Specials, Sinéad O'Connor, the Water Boys, UFO, Generation X, Go West, Ian Hunter, Runrig, Ten Years After, Ultravox, Paul Hardcastle, and Gentle Giant.
Blue Raincoat next expanded its recorded repertoire with additional acquisitions from Warners, including picking up tracks by the Swinging Blue Jeans, Dario G, Lucinda Williams, Grant Lee Buffalo, Toumani Diabaté, Athlete, Steve Harley, Suzi Quatro, and Fun Lovin' Criminals.
As well Blue Raincoat Music has launched a publishing division with Mike Chapman as its inaugural signing followed by Rickie Lee Jones, as well as signing Cabbage, Abisha, Fionn Regan, Francesca Lombardo, Jack McManus, Jalen N'Gonda, Let's Eat Grandma, Malena Zavala, Martin Craft, Nadia Reid, Nerina Pallot, South London Ordnance, the Wandering Hearts, and William The Conqueror.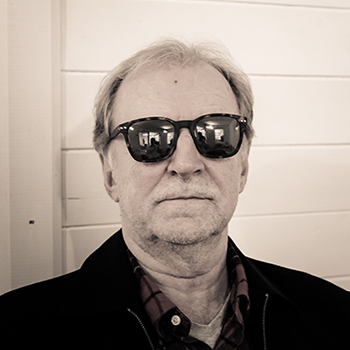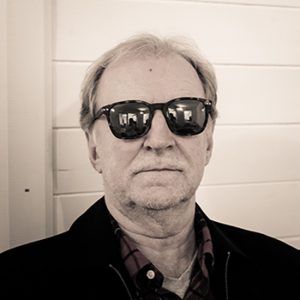 Blue Raincoat's management division is handling such acts as Cigarettes After Sex, Dantiez, the Belleville Three, Celebration, Delano Smith, Francesca Lombardo, Infinity Ink, Kevin Saunderson, Luca Cazal, Paul Godfrey, the Saunderson Brothers, and South London Ordnance.
At age 17, Lascelles was managing the hippie-styled band the Global Village Trucking Company. He went on to oversee A&R at Virgin Records UK working with Human League, Culture Club, and Phil Collins.
Lascelles joined Chrysalis Music in 1994 as managing director in the UK. He subsequently ran the Echo Label, before his appointment as CEO Chrysalis Music in 2007. He has been lauded for being pivotal in the careers of Portishead, OutKast, Feeder, the Yeah Yeah Yeahs, Laura Marling, Morcheeba, David Gray, Ray LaMontagne, Feeder, Cee-Lo Green, Bon Iver, Fleet Foxes, and Rumer.
One of the world's leading music producers Millar first trained as a lawyer. After playing in a punk band for three years, he produced other punk bands for several years and ended the '70s playing guitar with singer Nico from the Velvet Underground for 18 months.
Returning to the UK, Millar launched Power Plant Studios and went on to produce the Young Marble Giants, Weekend, Strawberry Switchblade, Everything but the Girl, Sade, the Fine Young Cannibals, Paul Weller, Colin Hay, Big Country, Patricia Kaas, Kane Gang, Bhundu Boys, Randy Crawford and others
Having worked for Leonard Cohen in the '70s, I immediately caught that Blue Raincoat Music is named after his 1971 classic "Famous Blue Raincoat," telling the story of a love triangle.
Jeremy: Some people get it and some people don't, but you are absolutely spot on.
Your purchase of Chrysalis follows the off-loading of catalog by Warner Music Group (WMG) after negotiations with the European Commission and via its 2013 agreement with the trade bodies IMPALA and Merlin. When Warner acquired the Parlophone Label Group, which included the original U.K. Chrysalis catalog—assets Universal Music were forced to sell by competition regulators after its purchase of the EMI in 2012–WMG committed to return the revenue equivalent of 25% to 33% of Parlophone's total sales in WMG assets to the independent sector to buy, license or distribute in return for IMPALA not opposing its Parlophone deal in Europe. All correct?
Robin: That's a good summing up.
The role of IMPALA and Merlin with the European Commission has been pivotal over the years in curbing numerous corporate initiatives that might have harmed the independent label sector in Europe. The American trade regulator the Federal Trade Commission has been far more flexible.
Jeremy: Yes. It was an extraordinary deal that they managed to pull off which we are one of many grateful beneficiaries. We clearly would not have been able to buy that stuff if they hadn't struck that deal with Warners. We have a lot to be grateful to them for. It was very complex.
Were there others in the running to purchase Chrysalis?
Jeremy: There were plenty of other companies that were seeking to buy Chrysalis. We know that partly because they told us. I think where we kind of trumped everyone was a combination of things. My connection to Chrysalis was very tenuous because my connection to Chrysalis was not the bit that we were buying. But the key really was when I rang up my ex-boss Chris Wright and said, "We have an opportunity here, Chris. Do you want to be part of it?" He practically fell off his chair. So bringing Chris into our company, and telling the story to IMPALA that we were re-connecting Chrysalis to its original owner, that was a very compelling argument that made them decide that it should be us.
Are the partners then you two, Chris, and Robert Devereux? Do Chris, and Robert also have a financial stake in the company?
Robin: Yes, it's the four of us.
Chris' title is as non-executive chairman What is he actually doing?
Robin: He's bringing an enormous amount to the table in all sorts of very mysterious ways. He knows the people. He knows the players. He's got an extraordinary memory for things that happened contractually long before our time. He'll say, "I'm not sure if you need to go and look for that piece of a paper" or "That contract in America may still have some life in it." He's got personal relationships with some of these people, and their representatives that go back 30, 40 or 50 years. He's the person that gave these people their break, actually. The level of deference and respect he has. When you've got someone on your team who signed Midge Ure when he was in his 20s, it's a soft sell I would call it. He doesn't turn up at our office and roll his sleeves up every day or take part in our monthly budget forecasts, but he's invaluable.
Jeremy: It's a non-exec role with Chris so, as Robin says, he's not in the office. He keeps in touch. We keep him abreast of all of the key things going on. His input and his historical knowledge, and his sharp business brain are all very helpful things to us in terms of how we run the company overall. Of course, there's this really rewarding emotional aspect of that this is the company that he built 50 years ago.
[After buying out Terry Ellis in 1985, Chris Wright sold the Chrysalis Records label to EMI in 1991. He officially severed all ties with Chrysalis in 2010 when the music publishing arm was sold to BMG UK.]
And Robert Devereux? He was Richard Branson's brother-in-law, and a partner in the formation of the Virgin Entertainment group of companies, and he has had interests in media, publishing, and the entertainment sectors. He's also an internationally renowned art collector, and philanthropist.
Jeremy: Robert is an old friend of mine from Virgin days who came on board right at the start of the launch of Blue Raincoat. He was sort of our cornerstone investor right at the start, even before Chris came on board. A super, super smart guy. He's very helpful in all kinds of negotiations. Robert has a razor-sharp business brain. He's very good at negotiations and steering us in certain directions A very good partner he's been.
Robin, you announced in 2010 you were stepping away from music production to focus more on various charities, and apprentice training programs. There are few people as active in business as you. What interests you in seeking out new projects.
Robin: Well, I've always run businesses alongside making music ever since the '70s. So it's kind of in my DNA. I read that thing that says I gave up music in order to do other things. Actually, I gave up music production–full stop–because lots of the great recording studios were closing. The (recording) budgets were closing down. There was the way that records were being made. I don't have a hang-up about the fact top acts don't always record in studios. But I just don't want to sit on somebody's bed in their bedroom with one microphone making a record. It's just not what I want to do. I don't care if they want to do it. To be honest why this (Blue Raincoat Chrysalis Group) has worked so well is that I needed someone who knew how to run a big global music company which is what we were aspiring to do. I think Jeremy has benefited from someone who has run small businesses because Jeremy worked for Virgin. and for Chrysalis/BMG. Much bigger businesses than I've run.
You have a substantial background in running diverse businesses.
Robin: And starting them up from nothing, and building them up with two people, five people, ten, 20, 30. Actually, we don't get in each other's way because I don't know the first thing about running a global record and publishing company, but I know how to run a small business. Cars, magazines, studios whatever it is. So with Jeremy, I'd say we really don't get in each other's way, except we do work together. It's not like we don't cross our paths. We do. We've got pretty well complimentary skills.
Jeremy: When I started this company by far one of the largest decisions I made was having Robin do it with me. I would not have had anywhere near as much fun or as near a grand vision or been able to pull off the things that we have on my own. Robin has brought a number of things. Wisdom, skills, insight, business acumen, good fun, and positivity. All of those things. It's been an absolute blast working with him. I got lucky. I just thought, "He'd be fun to work with." I just had a hunch he'd be a great partner without going into huge detail of what our roles would be. We just made it work. The roles very naturally fell into place without us treading on each others' toes
Robin: It is probably like (former A&M Record co-founders) Jerry Moss and Herb Alpert. That kind of combination.
Jeremy: (Laughing) I guess, yeah.
How good are your fights?
Robin: They are very short-lived and they always end up in laughter. Very short-lived. I'd say a maximum of 10 minutes, and they always end up in hysterical laughter.
Jeremy: They are almost always online instead of verbally
Robin: We have never fought face to face
Jeremy: If something happens, you can write a text quickly, and then one of us thinks, "What the hell is he talking about?" As soon as we pick up the phone, we start laughing about it.
Much of what you've picked up in acquiring Chrysalis had not been well-serviced over the years. What was the attraction of acquiring these assets?
Robin: There's one very important component about our decision to take Chrysalis, and that is that the core husbandry of that catalog for the past 8 or 9 years–since EMI went into a tailspin and then finally Citigroup sold it to Universal. [EMI's recorded music division was sold to Vivendi's Universal Music Group]. Universal then bit off more than they could chew, and were told to sell off it on. Warners then came across an angry independent music community, and they were in turn told to sell things on. So Chrysalis was just buffeted around in this maelstrom between 2008, and when we took it over in 2016. That was our big opportunity, really. Nobody did anything wrong in those 8 years, but nobody did anything period.
Basically, Chrysalis just sat there within the frameworks of the bigger multinational music giants.
Robin: Just sat there, and if you take one very simple example. I will just give you a mythical sample. If you had a customer who liked Sinéad O'Connor, and wanted "Nothing Compares to U," if they clicked on a link on Spotify which took them to say "Czechoslovakia: Best of the '90s," a 30 track compilation which was then sub-licensed by EMI UK through EMI Germany to their licensees in Czechoslovakia, then everyone including EMI, Chrysalis, the artist, the person who wrote the song (Prince) and us would be getting 20 cents on the dollar. You clean up that link, and you tell Spotify, "We want the primary link to 'Nothing Compared To U' to be direct to that primary version" you get paid on 100% of the dollar. Put that (catalog switchover) on your Top 20 selling artists, and you make a huge impact.
During that same period, you may have found Sinéad O'Connor on Spotify but, maybe, not the Waterboys.
Jeremy: Well, that's one of the tasks that we carried out pretty successfully in the 15 months or so that we have owned the catalog is clearing up the metadata, sorting the presence and the profiles of all of the streaming services. It's a much cleaner and better experience for the follower–for the subscriber–and a much better and more rewarding experience for all of the rights holders and creators of that music.
Jeremy, Chris Wright hired you at Chrysalis in 1994, and you eventually became CEO. With your past experience there, I imagine you would have had a pretty good knowledge of what was in Chrysalis' recorded catalog.
Jeremy: Yeah. To a large extent. But you have to remember that I worked for Chrysalis in 1994 when the record company had been sold. So the bit that I ran was the publishing and, subsequently, the recording endeavors that we had like the Echo label. Some of the (Chrysalis) artists, of course, I am very familiar with. I'm familiar with their music, and as individuals and through being their publisher for many years. A huge number of them actually did not overlap. Chrysalis Music did not publish the Specials. Did not publish Sinéad O'Connor. There's a lot there that I'm very familiar with as a music follower, and it wasn't that difficult to make the leap to connect with the key artists. They were all thrilled that they could actually find someone to talk to. The reaction was, "Oh my gawd. A record company. A person. Hallelujah. We haven't had someone to speak to at the record company for years."
I read an interview with Ben Watt of Everything but the Girl in Complete Music Update (CMU) saying exactly that. Since Robin produced their first two albums, there's obviously a strong personal connection. There's a perfect example of someone saying, "We are glad someone is there to work with us."
Jeremy: We have had that across the spectrum. We had the most lovely feedback, for example, from Midge Ure. There are some reissues that we've made on the Ultravox catalog where he tweeted to say something like, "Isn't it great that a record company can take extra attention, go the extra mile to really reproduce something beautifully? Take a bow Chrysalis." A lovely thing for him to say. To get that kind of feedback from one of the artists that we inherited is very pleasing. But in the end Larry, all it is frankly, is us doing our job properly. It amazes me that when you take over something that has been so badly looked after, and so badly managed that you only have to do a half decent job to look better than your predecessors. If we do a good job, hopefully, it does get noticed by the artists and, more importantly, by the people who we are trying to get to buy the music.
[Ben Watt told journalist Chris Cooke in Complete Music Update, published July 19th, 2017: "The Warner divestment offered Tracey (Thorn) and me a once-in-a-lifetime opportunity to own the lion's share of our back catalog. With our prime focus these days on new respective solo projects, Chrysalis is the perfect collaborator to help curate ten years of early joint work we are both still very proud of."]
It's great that the Chrysalis name is at the forefront again. Too often after multinationals purchased iconic independent labels they disappeared or were submerged within corporate business blocks. Key imprints like RSO, Capricorn, Philadelphia International, and Casablanca have disappeared and others like Motown, Geffen, Island, and A&M don't have the same meaning they once did. A&M's rich catalog of the Carpenters, Cat Stevens, Police, Supertramp, Chris de Burgh, the Strawbs, Procol Harum, Janet Jackson, Bryan Adams and so on has been practically buried within Interscope Geffen A&M Records.
Jeremy: A&M is not an active label is it? I am amazed It's not one of the brands that they have activated.
At Chrysalis. John Dyer has been brought in as managing director, and Dermot James as GM. John had an 11 year run at Domino Records where he was managing director. Prior to Domino, he was GM of [PIAS] Recordings UK and also worked for Mute Records as their marketing manager. Dermot has worked for Virgin Records, Warners, and Global Talent Publishing.
Robin: Fantastic people.
Jeremy: Very smart, and really talented people.
What direction have you given John and Dermot for Chrysalis?
Chrysalis Not a lot of direction. They are coming to us with ideas. They are smart cookies.
Jeremy: It's a great team and, obviously, Robin and I lead where we need to lead. If you hire good people for the job, you have to empower them. You have to give them an opportunity to come up with their own initiatives. They are doing all kinds of things where, as Robin says, they are coming to us with ideas. In the end, you look at what you've got. You look at your best knowns, and your best best-selling songs, albums, and artists. You look at things that have been neglected, and you see opportunities. You see things that have been neglected. You see things that are way better than their financial history would suggest in terms of the potential to fare, and you try to bring interesting product to the market.
Robin: Jeremy is great at hiring people I must say.
The Chrysalis recorded catalog had copious components. What were you able to purchase?
Jeremy: We got a selective version. We didn't get any of the U.S. signings because they never left Universal. When Universal sold Chrysalis to Warners they kept everything that was deemed to be a U.S. signing. That included Blondie, Billy Idol, Pat Benatar, and Huey Lewis and the News. That never was part of the deal. It wasn't Warners to sell. The other variation is that Warners, for various reasons–we couldn't persuade them otherwise–that they would retain Jethro Tull, the Proclaimers, and Spandau Ballet. I wasn't very happy about that, but they said, "Sorry, we are keeping them."
A strange selection of catalogs to retain. How bizarre.
Jeremy: Very bizarre. We originally bid for a number of other artists, Larry, that we thought would be good with artists that we had connections with one way or the other. I then went to get some artists from my original bid list to replace them. And they said okay. Eventually, in the first course, we bought the Steve Harley, Suzi Quatro, and the Fun Lovin' Criminals catalogs. Then I was also able to get a more recent band Athlete who I had signed to Chrysalis Music in 2000. Their catalog was up for sale, and they didn't want to go to wherever they had been allocated so they came in with that first package. So we got replacements for the acts that Warners wouldn't sell us. So those artists are now all being rebranded and re-released on Chrysalis. Just now, in the very last stages of the process (with Warners), we bought catalogs of another five artists that were all concluded at the end of September. It is a pretty eclectic bunch.
Tracks by the Swinging Blue Jeans, Dario G, Lucinda Williams, Grant Lee Buffalo and Toumani Diabaté that were previously controlled by Warner Music Group are now part of the new Chrysalis?
Jeremy: Correct. As eclectic as any five artists that you would wish for, but all artists that are special in their own field. We felt they weren't being represented and these records were great versions of their craft, and we thought they would fit nicely under the Chrysalis Records label.
I admit being taken aback by the inclusion of the Swinging Blue Jeans who haven't charted since 1966.
Robin: I think it's like buying (the luxury British sports car) Aston Martin. I think that you have to respect what you bought. You know when you said earlier Larry new companies buy these classic brands, and just consume them. I think that the great thing about what we have embodied as a team is to not only respect the legacy but the people that built the legacy. Often before a meeting, we will say to people, "This person who is about to visit us now may not have sold many records in the past 5 years, but this gentleman and his band made millions of dollars for Chrysalis when it needed it the most, and built the rock which is the foundation you draw your salary. So let's treat him with due respect." And it (that attitude) makes the company richer.
What surprised me about the Swinging Blue Jeans being picked up is that the band members didn't write the bulk of their hits like "Hippy Hippy Shake," You're No Good," "Good Golly Miss Molly" or "Don't Make Me Over."
Jeremy: Their versions of those songs, particularly "Hippy Hippy Shake, were definitive. Look we could buy that catalog for that one recording because it's just the best version that there, is, and it's sort of solid gold. There are so many versions you can put out (of "Hippy Hippy Shake") but any TV show that wants to evoke that ('60s) era of British pop music what better example of that is there, really?
Lucinda Williams' music surely is another asset well-suited for TV and film exploitation.
Jeremy: We only sadly got one record of her. We got "Sweet Old World" (1992). A lovely record. I got to meet her a couple of times in August when she was playing in London. She was an absolute sweetheart. I saw her at the End of the Road Festival (at Larmer Tree Gardens) down in Dorset, and then I saw her again at O2 Shepherd's Bush Empire, where she played for almost 2 1/2 hours.
I saw her perform two years ago at Mariposa Folk Festival in Canada, and it was a performance that unfortunately went south.
Jeremy: She has that reputation. But I grew very fond of her. We spent some real time together over that long weekend. I'm very chuffed to have that album. It's like being in the Lucinda Williams' business.
Toumani Diabaté is the first Malian kora player to be on Chrysalis. I'm familiar with his recordings with Hannibal, Nonesuch, and World Circuit
Robin: That's how Jeremy and I first met. I was bringing African records to the UK in the very early '80s. Virgin and Jeremy were the first people to put them out in the UK. Nobody had been putting out that sort of music at all. We are right back to our roots with him.
Jeremy: That's true.
I recall being in the UK over the years witnessing the popularity there of Salif Keita, and Mory Kanté from Mali; famed Nigerian multi-instrumentalist Fela Kuti; Koo Nimo of Ghana; and South Africa's Juluka, Mahlathini and the Mahotella Queens, Lucky Dube, Johnny Clegg, and Ladysmith Black Mambazo. Today there's so many more acts from the African continent with international followings.
Jeremy: Yes, the market has grown. There's a huge global following for what is lately called world music.
On the publishing Blue Raincoat Music side, the first songwriter signed was veteran British composer/producer Mike Chapman.
Jeremy: Mike and I have known each other from way back. We hadn't seen each other for 20 years. He did a record for me at Virgin in the '80s, and he was quite connected with Chrysalis and Chris Wright. He did Blondie and many other acts. I think it was Chris who re-connected us. He's a great guy, Mike. As we were opening our company, and opening up a publishing arm, he said in our first meeting, "Well, my deals are up in these territories." So what better way to launch a publishing company then signing one of the great songwriters of our time? So we made a deal. A very simple deal. It's great to have him as part of the team.
[Mike Chapman was part of the Chinn/Chapman songwriting team behind hits for Suzi Quatro, Smokie, Mud, and the Sweet in the '70's. He went on to produce four huge albums for Blondie as well as produce Altered Images, the Knack, Nick Gilder, Smokie, Suzi Quatro, Rick Derringer, Holly Penfield and Tanya Tucker. His deal with Blue Raincoat covers the UK, France, Australia, Japan, South Africa.]
You didn't get the catalog of songs Mike wrote with Nicky Chinn?
Jeremy: No. All of the Chinn/Chapman stuff was sold outright. But we get things like "The Best" the Tina Turner hit ((co-written with Holy Knight). We got "Love is a Battlefield" (also co-written with Knight) recorded by Pat Benatar. A few of his big hits recorded from the 1980s onward. That part of the catalog.
Robin: Our first two (publishing) signings were Mike Chapman and Rickie Lee Jones.
Jeremy: Yeah Rickie was the next to sign for publishing. I've been a fan since her first (self-named) record in 1979. (Her manager) Ron Stone (of Gold Mountain Entertainment) is an old friend. I re-connected with him, and he and I were doing some business, and he said, "I'm just about to sell Rickie's publishing catalog to BMG." I said, "Really, could I do it?" He said, "Yes you can because they are not closing the deal at the pace that I want them to." He told me what he wanted and I was able to figure out that we could do this together with Kobalt with whom we had just struck a publishing deal, and we streamed in there and did a deal in about two weeks.
Rickie Lee Jones' song catalog is incredible, and it doesn't seem to have been adequately worked on over the years.
Robin: I know.
Jeremy: We are going to try and change that. The sub-pub that they have with BMG is going to run out early next year. So we don't have control yet. But I have plans for that catalog. There's such extraordinary pieces of creativity there. Some of the songs are like little short forms of story-telling.
The other act signed through Blue Raincoat is Cabbage, a 5-piece band from Manchester.
Jeremy: Correct. It was a tip-off that I heard from a fella from another record company. It was one of four or five bands that he was looking at. I checked out a couple of the bands out. What I really liked about Cabbage before really getting into their music was an interview that they did after they had been tipped by The Sun newspaper to be one of 7 bands to look for in 2017. They tore into The Sun and their appalling political views saying, "We don't to be picked by the effing Sun." and I thought, "This is my kind of band." So I made an offer. I was expecting attitude, I wasn't expecting a band that is such a great rock band. They are really a great rock band. I have lazily described them as a cross between the Sex Pistols and the Arctic Monkeys in that they combine the sheer brutal rock power that the Sex Pistols had with the lyrical cleverness and dexterity of the Monkeys. I am a big fan of theirs. They are a great live band, but very funny and acerbic with very telling, and politically-pointed lyrics. I just take my hat off to them for their originality.
[In a tweet Cabbage told fans: "Don't buy The Sun. Don't even walk past it without burning it, or spitting on it. They try to tell you what to think."]
Are you signing acts for both recording, and for publishing? Is Cabbage signed to both Chrysalis and Blue Raincoat?
Jeremy: No, only on the Blue Raincoat side for publishing. Although we have a 360-degree model in having a record company, a publishing company, and management company we don't have a prescribed model that an act signs for all three. It's a menu of choices is how we look at it. At this stage, we are not going to be looking at signing new talent to the record label because it's a whole world of risk and investment. It's a very tough place for us to be in right at this stage of our business.
How did you arrive at that conclusion?
Jeremy: First of all, we have our work cut out for us. Secondly, we think that it (a label) is a tough financial model right now. Thirdly, we spot and invest in new artists through our publishing venture, and through our management business as well. But being a competitive, to try to break a new act, and all of the stuff that comes with doing that doesn't fit into our current thinking.
If an artist or a manager came to you with a great album already paid for would you take it? Or is the music industry now like the film industry where marketing costs are either on par or higher than recording costs? Is that a factor? If someone handed you a free record, would you take it?
Jeremy: I think it all depends. I think you've hit the nail on the head. The making of the record is the easy bit, economically. The crazy bit is the marketing. We might take it if we felt like we could be of assistance to the artist in helping them find the right home for the record or the right partner to put a record out and market it. The key is having the right partner. If we felt that we could add value and could add useful services then, of course, we would discuss it.
Decades ago a release was several singles and an album distributed to traditional retail outlets. What's a release today? A single, an EP, or an LP through Spotify, Apple Music, Google Play Music and the other platforms? Anyone can do that on their own.
Jeremy: Anyone else, as you say, can put a release up the streaming platforms. It's a very simple exercise.
Robin: If I can just make one comment which is you are quite right to say we are geared up to be a catalog label, and that's our strength. We have employed a team that is brilliant at doing that. That is what they are into doing. However, I think that the most likely reason we put out a new record—and we are exploring these things—is if an artist comes to us with a catalog, Larry, and says, "I want you to either buy or manage—like Everything but the Girl—my back catalog, and while you are about it, can you help me put out my new record?" That is a more sensible rounded…once again, it's the front end of the legacy. That makes a lot more sense than a bunch of 17-year-olds from Bristol coming up with a new concept of a new type record that is going require a great deal of…
You are talking about someone like Everything but the Girl.
Robin: Yeah. If they ever made another record, which they say they won't, but if they did, we would probably actively encourage them to talk to us about keeping it here.
Jeremy: There are two artists that we are currently having discussions with, which I can't reveal, in which the deal is both acquiring or licensing on a long-term basis their catalog which they have got back and putting out a new record which is very important to them. If you can do both hand-in-hand, it does to make sense.
Blue Raincoat first announced that Kobalt Music Group would handle worldwide administration of its song catalog. Then you announced you had signed a label services deal with Kobalt for the future output of Chrysalis Records. Why did you sign on for label services with Kobalt?
Jeremy: They were very keen to be in business with us. We were able to strike a deal we think is a nice deal for all concerned, both on the record and the publishing side. We thought they would be very strong and progressive thinking partners. They wanted us which always helps. They wanted us more than the other various people we talked to wanted us. We saw a hole in their overall makeup that meant that we would be better in that set-up than some of the other alternatives. I think that they are a very interesting company.
The publishing venture is essentially their funding, but they are simply our worldwide sub-publishers. It's a worldwide sub-publishing and administration arrangement with Kobalt which also provides us with a call-down fund to sign artists that we do find.
According to recent British Phonographic Industry (BPI) data, British music exports jumped 11%. In 2016, and since the start of the decade are up a whopping 72%.. Brit exports continue to perform strongly in 2017 with albums from Ed Sheeran, Rag'N'Bone Man, Little Mix, and Sam Smith. Not a bad time to be developing a new music company based in the UK.
Jeremy: I would love to say that we were guided by those jumps in the statistics but that would be a blatant lie. We started the company a few years ago with the belief that we could do something that was relevant in the contemporary world of music. I guess the winds are blowing in the right direction because we managed to buy a classic record label just at a point that streaming revenues were really starting to become meaningful. That's a good stroke of luck and timing is everything if you get it right. You are a happy bunny if you get it right. If you get it wrong, it's a bit unfortunate.
Your timing was a bit early in that it wasn't as evident three years ago that streaming was going to replace revenues lost by piracy or by downloads.
Jeremy: Well, you have to remember that we started the negotiation on this transaction to buy Chrysalis in 2014, and the deal didn't actually cross the line until June 2016. So it was a long time. It was actually right at the end of 2013 that we first started talking about it. So a lot changed just in that negotiation period.
In a recent Music Ally blog Chris Wright addressed Brexit saying, "What a shame it would be if our decision to leave the European Union cut short this fantastic period of British music before it really got going."
With the pound devalued, there's already rising costs with equipment. Vinyl in the UK these days come from Czechoslovakia so that might rise in costs. There are also concerns about freedom of movement in the future. Do you think Brexit going forth may damage the British music industry?
Jeremy: Well, I think that we are all pretty well staunch remainers here. Everyone involved with the company. I do know about two people in the music business that take pleasure at Brexit. it's a total effing shit show. I have no idea of what the consequences are going to be, Larry. It could be pretty damaging. It could be worse than that. I don't know. It's very difficult for us to spend too much time thinking about something we have no control of and no idea of what will play out.
The Blue Raincoat Chrysalis Group is designed to be one-stop shopping, but it has been set up for one-stop global shopping which could be impacted by Brexit despite rising streaming revenues.
Robin: Well we have a business in Berlin, and we have a business in New York as well as a business in London. That will help. I invest in other businesses, and I must say that if someone puts a business plan in front of me and says that, "We are going to get 40% of the global market in five years," then I don't invest a penny in it. Because they are not going to. The great thing is, you are right about the potential of streaming is the fact that the market penetration is still on a global basis is very small. There's still a huge amount to go. If we were only able to stream in the U.S., Germany and the UK and Europe, you'd say, "Well, it's going to reach the buffers very soon." But it still is only a minority number of paying subscribers.
Within the global music market, British exports currently compete in places like Germany, France, Australia and Canada. All the traditional markets. What is opening up—and where I see substantial growth for the music industry in the coming years—are Asia, Turkey, India, and South America. Not to mention China, and even Africa.
Jeremy: We manage a group called Cigarettes After Sex, and they are a very, very interesting case study in that how they have grown in a space of a year through putting their music online, and seeing the reacts from around the world, and following the noise, following the social media, their hits. They kind of broke out of Poland and the Czech Republic initially. Their (self-named) album only came out in June, and they have been touring since April. In the 8 months between April and the end of this year, they would have played in every major market in the world where they can sell more than a thousand tickets in any concert hall in those territories. They have been to everywhere in Europe. They have been to Eastern Europe. They have been to Russia. They have been to Thailand. They have been to China, Singapore, and all over the United States, obviously. They are going to Australia by the end of the year. They are going to South America. It's an astonishing story of how all of these markets are opening up because they are reacting to great music that has got out there and connected with an audience.
How does an ambient music group from Brooklyn make that jump to Poland and the Czech Republic?
Jeremy: They saw that the EPs that they put up online were getting particularly high activities in those territories, and then they went and played there. It's as simple as that. Now they can't explain why the audience picked up on the music in the first place. Sometimes and often in life some of the great things that happen don't have an easy explanation. They don't have a blueprint that you can follow for subsequent projects but where they are smart with (manager) Ed (Harris) before we were involved was that Ed and the band realized the opportunity and they followed the lead, and they made it connect. So it was a simple exercise in the end, but you have to be pretty smart to carry it out.
Spotify has 60 million paying subscribers against 140 million users. A lot of listeners are choosing not to move on to the premium service. Meanwhile, a very large percentage on premium are enjoying steep discounts.
Robin: And imagine the markets where that will be more of the case.
Robin, you have been on every side of the music business you can name; Jeremy, you've had successful runs at Virgin and Chrysalis. Have either of you ever seen anything like the past five years for dramatic structural changes in the music industry?
Jeremy: No. It's extraordinary. It's exhilarating. It puts us all into a wonderfully kind of unsafe place where we have to be super smart and super alert and not rest on our laurels and not take the view of , "Well that's the way that we used to do it. So we will keep on doing it that way." It's a great time to be active in the music world in my option.
Robin, people talk about the music label system of yesteryear in a similar way that Hollywood denigrated artists, producers and other creative people in the studio era of the '30s and '40s. There are those who argue that Spotify, Apple Music, Google Play Music differ from the labels of the past. No, they are not. Some of us are waking up to realize that these are replicas of the gatekeepers of the past.
Robin: They are worse. I think that there is a bigger problem. There's a problem that once the business lost control of its distribution and it became in the hands of technology companies then they (labels) started to be led by technology companies. The problem that I have is that even in 2017 I have yet to meet a dreaming, 17-year-old poet that doesn't have an album inside them that wants to come out. It is what they grew up on, and still believe in. Unfortunately, if you listen to Spotify or to Google, the album is dead, and it's all about streaming. And actually squaring that circle, I think is a very interesting conundrum because I wouldn't let the average person that can make a good record drive a car with me in it let alone require that they be a genius at social media and marketing and promotion.
One of the things that Jeremy has always done in his career, and I want to maintain, is to almost continue to make artists a protected species and live in a wildlife preserve, and if there is a need for them to interact with the way that technology is today, let us do that job, and (we can) still keep them the way they are rather than turning us into a world where only little internet savvy gurus are allowed to make music.
With the advances in technology, those dreamy poets you speak about all have home studios. The industry gatekeepers aren't there anymore. Label A&R and record producers aren't making the calls as much anymore. So many artists record in their basements, often making mediocre recordings. The system where there is a producer, an engineer, and a savvy A&R person–all understanding artistry, and being determining influences within the creative process of recording–has all but disappeared.
Robin: I'm for poets. The projects that I always favored was where the songs were good; the singer was good; the band was great; the producer was great; the engineer was great; the studio was a purposely-built temple of sound; the A&R person was savvy; the marketing person was sensitive and experienced and switched on the press and radio and TV so people all knew the record they were going to get before they got it. Not after they got it. Green lights all of the way. And even the manager. I do like artists. By the way, what I said earlier about my poets, I do like poets that do want to communicate. Not just ones that just want to lock themselves in their room. So green lights all the way, but quality al the way is still my easiest recipe for making a great record.
Let me give you an example. You say to me, "Robin, I'd like you to make a record, and you are going to get Jennifer Warnes; all of the songs are written by Leonard Cohen; you can go into the A&M Studios with Ed Cherney at the desk and you are going to have Steve Porcaro, Richard Tee, and David Sanborn in the band; and it's going to be mastered in New York by probably the late great Tom Coyne (at Sterling Sound). How difficult is that record going to be for me to make? I just have to show up and smile and make sure that everybody has got tea and coffee. You can't top that by sitting in a kid's basement with an Apple Mac, and using one microphone when he was 15, and didn't have any experience, and didn't know what to write about. I can tell you how difficult it is to make great records.
One party you left out in this chain was music publisher.
Jeremy: Music publishers in that era that we are talking to were not very often a part of the creative process. They were quite a passive element. In my years at Virgin Records A&Ring and hiring people like Robin and other producers i don't remember a music publisher being part of the inner circle of the process. They just weren't doing that at that point.
That may have been more so in the UK than in America.
Robin: Just to get back to what you were asking about the basement crap. I'm with you, but I think that it is part of the same argument, Larry. The same argument that the person that is the best at operating their own home studio; it's that same person who by rights shouldn't be driving a car, and certainly shouldn't drive an Apple Mac. Look, you are right. You just added to my argument that not only is the land supposed to be supposed to be ruled by the kid who is a geek at social media even if he's a rubbish singer-songwriter, but he also has to be a geek at running GarageBand or ProTools at home. That a double or triple whammy isn't it?
Jeremy: For everything said about that you can make music more easily and all that kind of stuff the good news that you alluded to earlier Larry is that the gatekeepers are being kind of kicked into the long grass, and the bad news is that the gatekeepers are being kicked into the long grass. You've got this kind of morass of music out there, and I think there is still room for people such as Robin and myself and various others who can guide talented artists through the morass of getting their music heard and be focused on an audience. I get a huge amount of pleasure when we can provide that role. It is really up to the individual artist to decide whether just because they can do can do it all themselves that they should or whether they are going to benefit from having input—and I am using input in a very broad sense—into helped them get their dreams and their music heard by a wide audience.
Jeremy, I can't end the interview without asking about Richard Branson. Joining Virgin you were temporarily placed in his rarely-used attic office on Portobello Road. Richard is absolutely a savvy businessman but, despite his vision of Virgin Records, his command of the creative side of the music industry was skittish.
Jeremy: I'm not in the business of slagging Richard off. The funny thing is and it has always surprised me, but he's a bit embarrassed about that because it's so palpably true. He doesn't like to admit that actual knowledge of music wasn't his thing because it wasn't. That company was completely built up by Simon Draper (the man behind many of Virgin Records' musical discoveries) in terms of the creative side. Richard is one of life's great opportunists, Larry. The signing of the Sex Pistols probably sums that up best. Simon had gone to see the Sex Pistols. He passed on them. He didn't like the music. It was only after the Sex Pistol had been signed and dropped by EMI, and been signed and dropped by A&M and had become the most notorious band in Britain that Richard went, "We have to sign them. This band cannot fail because of the amount of publicity that they have got." That was a total Richard initiative but it was not based on any musical judgment. It was based on the opportunity that he saw in the marketplace.
Larry LeBlanc is widely recognized as one of the leading music industry journalists in the world. Before joining CelebrityAccess in 2008 as senior editor, he was the Canadian bureau chief of Billboard from 1991-2007 and Canadian editor of Record World from 1970-80. He was also a co-founder of the late Canadian music trade, The Record. He has been quoted on music industry issues in hundreds of publications including Time, Forbes, and the London Times. He is co-author of the book "Music From Far And Wide."