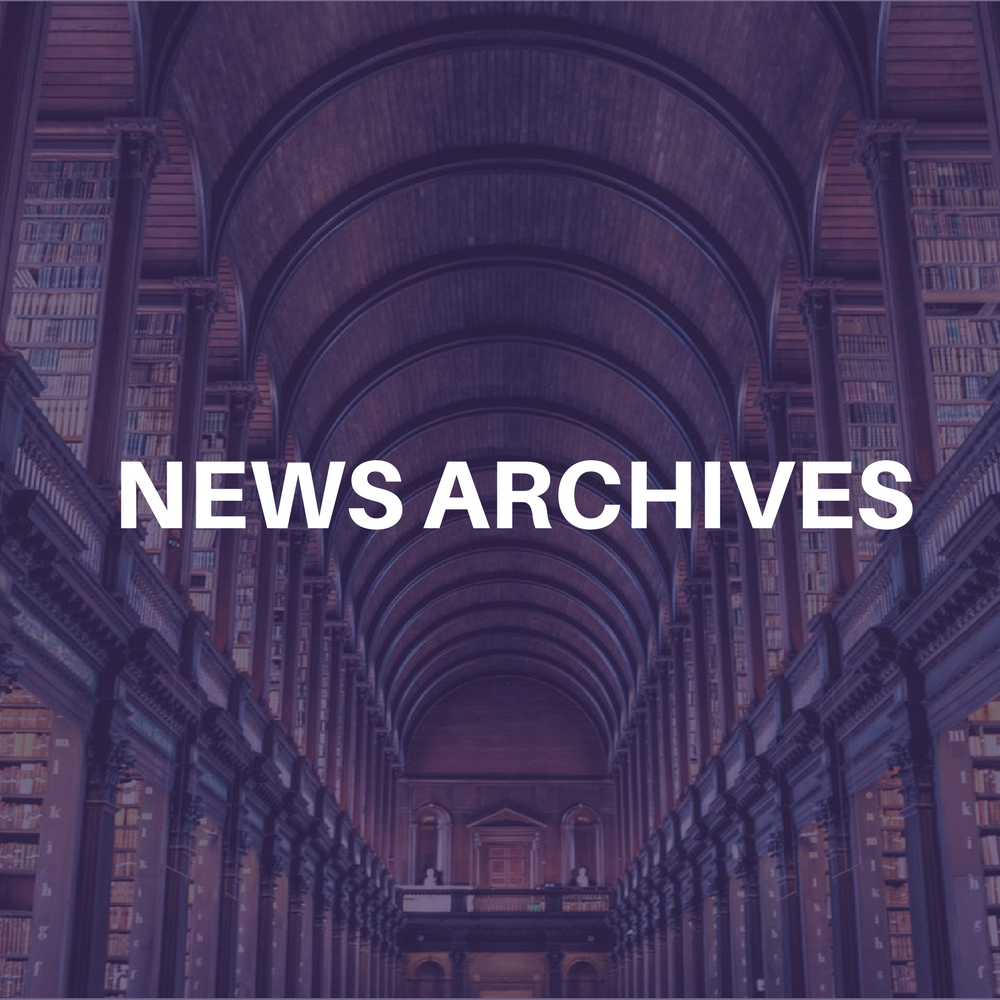 (CelebrityAccess) – This June/July, The Black Dahlia Murder and Whitechapel will embark on a co-headlining USA tour, featuring Fleshgod Apocalypse, Aversions Crown, and Shadow Of Intent as support. The Black Dahlia Murder will be performing their new album, Nightbringers, front to back and more on this trek, while Whitechapel will be playing their classic This Is Exile in its entirety, to celebrate the record's 10-year anniversary – making this one show not to be missed!
The Black Dahlia Murder comments: "We've known Whitechapel since their humble beginnings and seen them rise to be the important force in heavy music that they are now. It's exciting to team up with them for this co-headlining tour that's sure to decimate venues everywhere this summer! See ya soon!"
Whitechapel adds: "We are excited to be doing a co-headliner with our friends and label mates The Black Dahlia Murder. To celebrate the 10-year anniversary of 'This Is Exile', we will be playing it as a whole, and Black Dahlia will be playing their new record as a whole as well. It should be a great night of metal, including the opening acts as well."
To further commemorate Whitechapel's This Is Exile anniversary, Metal Blade Records will release special LP re-issues for the album on June 1st – plus, the band will have a tour-exclusive edition available for fans on the road.
About The Black Dahlia Murder:
Any band that has earned an army of devout followers through dropping seven killer full-lengths – and touring their collective ass off for sixteen years – could perhaps be forgiven for thinking they could take it easy as they wade into their eighth release. But that's just not The Black Dahlia Murder's style, and Nightbringers is testament to that. Having released their most accomplished, aggressive, and emotionally diverse music to date in the form of 2015′s Abysmal, the Michigan quintet have once more pushed themselves to new heights, and the 34 minutes of searing melodic death metal that comprises Nightbringers is riveting listening. "I always feel a responsibility to the people who support this band when we start making a new record," asserts vocalist Trevor Strnad. "The pressure that comes from people being excited to hear what you come up with next can be intimidating, but it's so exciting that those people love you so much for just doing what you do. It makes you want to honor what you've done in the past, but also excite them with where you go next, and that definitely drove us on 'Nightbringers'. When we started writing I honestly didn't know we had this album in us, and I feel really proud of it. It's a great moment for us."
About Whitechapel:
Having spent several years lauded as one of the frontrunners in their genre, in 2012 Whitechapel stand as a defining force in contemporary heavy music. Building dramatically on the trademarked bludgeon of their first three releases, with Whitechapel the Tennessean sextet have inarguably delivered their most intense, dynamic, and downright hostile record to date. Drenched in atmospheric darkness, the record is also rife with gripping melodies that drag the listener in to the tumult, willing or otherwise, and across its ten tracks it is infused with an emotional depth that pointedly separates the band from the plethora of two-dimensional mosh-starters that have sprung up in their wake. "These songs are some of the best material we have released to date, and the whole vibe of the record compelled us to self-title it," states guitarist Alex Wade. "With every record we strive for something different – we're always going to stay true to what Whitechapel is, but we want to evolve and do something that is fresh and engaging both for ourselves and for the people who support us."
The Black Dahlia Murder released Nightbringers to critical acclaim last fall. In the hands of guitarist Brian Eschbach – who co-founded the band with front-man Trevor Strnad in 2001 – and new recruit Brandon Ellis (Arsis, ex-Cannabis Corpse), Nightbringers is rich with dynamic riffs that are at once fresh and classic The Black Dahlia Murder, resulting in a collection that shifts through many moods and effortlessly incorporates various elements of extreme metal.
The Black Dahlia Murder
Availability: Call for Availability
http://www.tbdmofficial.com
North American Agency

Circle Talent Agency
5900 Wilshire Boulevard, Suite 2200
Los Angeles< CA 90036 United States
Phone: 323-424-4970
Fax: 323-424-4976
http://www.circletalentagency.com
Responsible Agent:JJ Cassiere
E-Mail: JJ@circletalentagency.com
Responsible Agent:Dan Rozenblum
E-Mail: dan@circletalentagency.com
UK & Europe Agency

UTA / United Talent Agency – London
361-373 City Road
London, United Kingdom EC1V 1PQ
Phone: 44-20-7278-3331
Fax: 44-20-7837-4672
https://unitedtalent.com
Responsible Agent:Tom Taaffe
E-Mail: Tom.Taaffe@unitedtalent.com
Worldwide Management

Prosthetic Records
8713 Aviation Boulevard
Inglewood, CA 90301 United States
http://prostheticrecords.com
Responsible Manager:EJ Johantgen
E-Mail: ejj@prostheticrecords.com
Worldwide Public Relations

Metal Blade Records PR
5737 Kanan Road, Suite 143

Agoura Hills, CA 91301 United States
Phone: 818-597-1964
Fax: 818-597-9366
E-Mail: metalblade@metalblade.com
http://www.metalblade.com
Responsible Publicist:Sarah Lutz
E-Mail: sarah@metalblade.com
Worldwide Record Label

Metal Blade Records PR
5737 Kanan Road, Suite 143

Agoura Hills, CA 91301 United States
Phone: 818-597-1964
Fax: 818-597-9366
E-Mail: metalblade@metalblade.com
http://www.metalblade.com
Whitechapel
Availability: Call for Availability
http://www.whitechapelband.com
North American Agency

Circle Talent Agency
5900 Wilshire Boulevard, Suite 2200
Los Angeles< CA 90036 United States
Phone: 323-424-4970
Fax: 323-424-4976
http://www.circletalentagency.com
Responsible Agent:JJ Cassiere
E-Mail: JJ@circletalentagency.com
Worldwide Management

Davis Entertainment Group
The Ocean CLub, 100 West Broadway 1M
Long Beach, NY 11561 United States
Phone: 516-632-8453
http://www.davisentertainmentgroup.com
Responsible Manager:Steve Davis
E-Mail: steve@davisentertainmentgroup.com
Worldwide Public Relations

Metal Blade Records PR
5737 Kanan Road, Suite 143

Agoura Hills, CA 91301 United States
Phone: 818-597-1964
Fax: 818-597-9366
E-Mail: metalblade@metalblade.com
http://www.metalblade.com
Responsible Publicist:Vince Edwards
E-Mail: vince@metalblade.com
Worldwide Record Label

Metal Blade Records PR
5737 Kanan Road, Suite 143

Agoura Hills, CA 91301 United States
Phone: 818-597-1964
Fax: 818-597-9366
E-Mail: metalblade@metalblade.com
http://www.metalblade.com