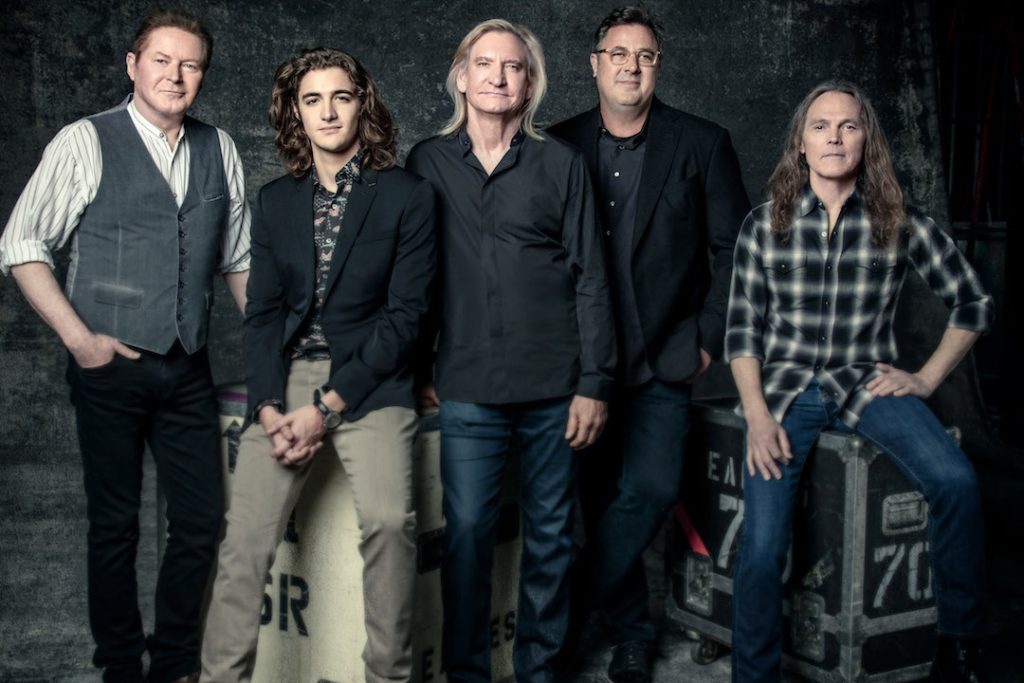 LOS ANGELES (CelebrityAccess) — Following on the heels of successful shows at the Classic East, Classic West and Classic Northwest, the reconfigured Eagles announced plans for a brief tour set for this fall.
Featuring Don Henley, Joe Walsh & Timothy B. Schmit, with Vince Gill and Deacon Frey, the brief tour kicks off on October 17 in Greensboro, North Carolina at the Greensboro Coliseum. Other dates on the run include Atlanta's Phillips Arena on Oct. 20th; Louisville's KFC Yum Center on Oct. 24th; and Little Caesars Arena in Detroit on Oct. 27th.
While many fans wondered if the Eagles would ever perform again after the death of co-founder Glenn Frey in early 2016, the addition of Frey's son Deacon, as well as Vince Gill, was well-received by critics and enthusiasts alike.
"If this was a test run for whether a post-Glenn Frey version of the Eagles could pass muster, it augured well on that front, thanks to some smart choices about fill-ins for the late co-frontman. The most obvious live ringer was Frey's 24-year-old son, Deacon,…looking and sounding spookily like the family patriarch in his most heartthrob-ish post-Troubadour days — and also put on some of the rowdier, earlier songs his father sang….Country great Gill provided as assured a recreation of Frey's slick soulfulness on 'Tequila Sunrise,' 'Lyin' Eyes' and 'New Kid in Town' as anyone could," Variety's Chris Williams wrote after the Classic West concert
Bob Seger, who performed with the Eagles during the Classic shows, is unlikely to rejoin the group and has his own tour planned for the time frame.