LOS ANGELES (CelebrityAccess) The Conga Room, the 1,000-capacity venue in L.A. Live dedicated to Latin music, is celebrating its 20th anniversary Thursday, Feb. 1, and CelebrityAccess spoke with its longtime man-in-charge, Gil Solis, about where it's been and where it's heading.
Solis, executive VP, has been with the venue since February 2010, not long after the new version of the Conga Room was constructed. The original Conga Room, which was one-third the size of the present venue, was built by real estate executive (and salsa dancer) Brad Gluckstein in 1998 on Wilshire Boulevard. There, he assembled a star-studded group of owners: Will.i.am, Jimmy Smits, Jennifer Lopez, Paul Rodriguez, Trevor Ariza, Baron Davis, Amaury Nolasco and Sheila E, which continued to be owners when the Conga Room was moved to AEG's entertainment hub L.A. Live, joining the Staples Center, Microsoft Theatre and The Novo (albeit with different naming sponsors at the time), in 2008.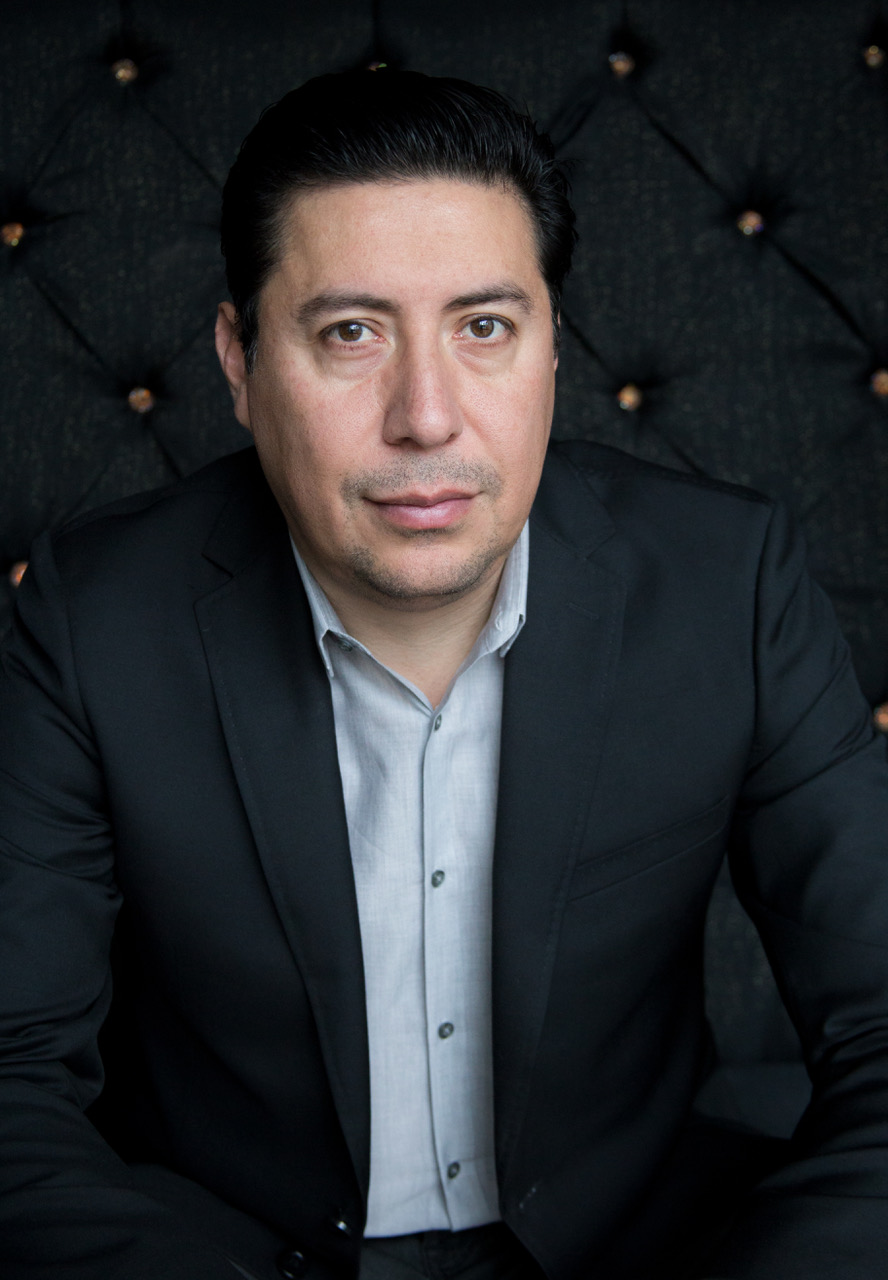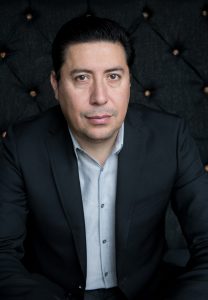 Solis came to the Conga Room with a background in hotel hospitality, staffing restaurants at The Huntly Hotel and the Viceroy Hotel in Santa Monica, then became the assistant GM of Las Vegas club miX and GM of the city's rumjungle.
The Conga Room will kick off its celebration with a performance by Latin music legend Gilberto Santa Rosa, with Colombian band Grupo Niche and special guest Jerry Rivera, at Microsoft Theater at 8 p.m., with Conga Room co-owners Jimmy Smits and Paul Rodriguez expected to attend. The event is followed by a VIP party at the Conga Room next door.
JR: Is it true that the room has been sold out for years now?
GS: We've sold out every weekend since April 2016. It's been a beautiful run. We hope to continue the run for many more years.
I was there for Los Amigos Invisibles. It's a beautiful room.
Invisibles is promoting its album here March 22.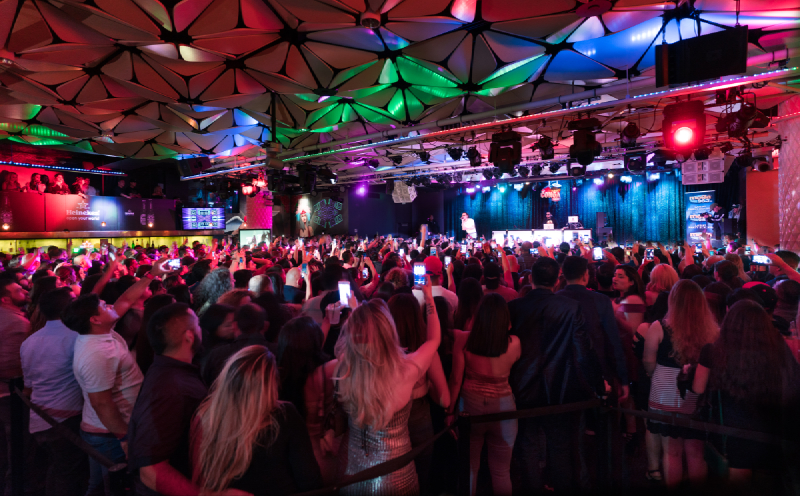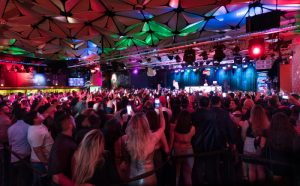 How about the future: any changes to the room, to the back of house, to food and beverage?
We just put in a $60,000 lighting system that provides top of the line LED bulbs. It creates lights in the room when the bulbs are moving.
As far as renovations, we don't see anything happening. The room was built by well-known architect Hagy Belzberg. The Conga Room was in the magazine Interior Design when we reopened. That's something we're very proud of and that separates us from many other venues. I believe we were a pioneer back in 2008 putting a true investment into what a room should look like, more for a live performance room.
A lot has changed since then. Obviously, security has increased, but wasn't the Conga Room opened about the same time as the advent of bottle service?
Funny you mention that. It takes me back to my Vegas days when I relocated from the Mondrian Hotel (In Los Angeles) when I was a director of restaurants there and went over to go work as assistant GM at miX in Las Vegas. That was in 2004. Back then was what I believe to be the beginnings of what bottle service would become. It's been 12 years in the making of what bottle service is today and, here at the Conga Room, we do very well week in and week out, and our bottle service sections are sold out for Saturday nights by Wednesday. For Fridays we usually sell out either Thursday or the day of.
Interesting you bring that up because it was a movement in nightlife that was unexpected but extremely profitable and it also allows you to create a unique VIP experience.
It's fortunate the room was laid out well for that service.
At heart we're a live venue building. When the CEO of the company, Brad Gluckstein, built the room, he wanted to really focus on it for concerts. A unique facet of our room is an acoustic ceiling. When Prince played the room, back when he did the tour (of L.A. Live) – playing the Staples Center, the Novo, Microsoft Theater and Conga Room – that's one thing he was ecstatic about. The acoustic ceiling allows the sound to be delivered at a very high quality to everyone listening.
But, yes, the room is laid out properly for bottle service. There are some things we've put together to make that experience more unique. We put couches in front of the stage that allows us to provide a more intimate guest experience.
Any particular moments that stand out?
For me, there was one event. We were doing a Grammy pre-party event in 2013. It was a private event and the talent was Justin Timberlake. Timbaland was there as part of a charity. They also brought in Avicii as the DJ.
We're known as a Latino room but there is so much diversity that we provide outside of our nightclub when it comes to private events that could give you a different look. But that was exciting for me – I'm a fan of Timbaland, I'm a fan of Justin Timberlake, and I got to see them up close and personal, and Avicii is a legend in the EDM field.
The room has hosted EDM, world beat, jazz and hip-hop. Do you feel your music is all Latin, or has is it moved beyond the genre, or how broadly would you define the genre?
I think Latin music can be defined in different ways. We are first and foremost a room that caters to Hispanic programming. That's our cup of tea, that's what we do best. In addition, of course, the room has been used for different types of genres, so over a two-year period we partnered up with DJ Skee and did "Skee Live From The Conga Room." Skee brought in hip-hop. So we saw every hip-hop artist you could imagine that's actually on top of the Billboard charts today, one being Kendrick Lamar.
We've done EDM to some degree, more for private events, but we don't see our room being EDM-specific. There are needs they require that our room cannot provide – the ceiling to be x-amount of feet high, for instance. But can we be an EDM room? Flip the script on what EDM is today? Absolutely. We are capable of it. If the opportunity comes about and it fits our business model, and it would help the brand grow, then it's a no-brainer. We'd look at it in a heartbeat.
Has the possibility of a franchise arisen?
We've been contacted by Vegas to look at a casino location. We opted not to go there.
We've been targeted by New York. We haven't made a decision to look into that opportunity. And Chicago has called. Those are the only two cities outside of the Los Angeles market that we would be interested in considering.
Don't know if we would look to do a franchise. We're a privately owned company, and that would most likely be the direction we would go in.
It doesn't sound like expansion is an absolute impossibility.
I will say it could happen but timing is everything. We feel very strongly about the brand and how it is viewed. It's an international brand at this point with social media being so strong, allowing people in Columbia or England or Africa to see what we're doing.
Any recent updates regarding the anniversary celebration on Thursday?
We have fans coming who attended the initial Conga Room on Wilshire. Some fans have stated to us that they're very proud of the brand that has provided much support for the Hispanic community. They're ecstatic that we're still in business.
For other people who have met at and married at the Conga Room, we celebrate a 20 year anniversary and they celebrate 20 years in marriage. Those are very beautiful comments to hear.
I'm sure I'm speaking on Brad's behalf: we're very proud of having one identity. We are the world-famous Conga Room. We've never changed our identity. We've been true to our brand and we're very grateful for our audience.