SAN JUAN, Puerto Rico (CelebrityAccess) Puerto Rican singer Farruko was accused April 4 of hiding nearly $52,000 in undeclared cash in his luggage and shoes when he arrived at U.S. territory Puerto Rico from a helicopter trip to the Dominican Republic.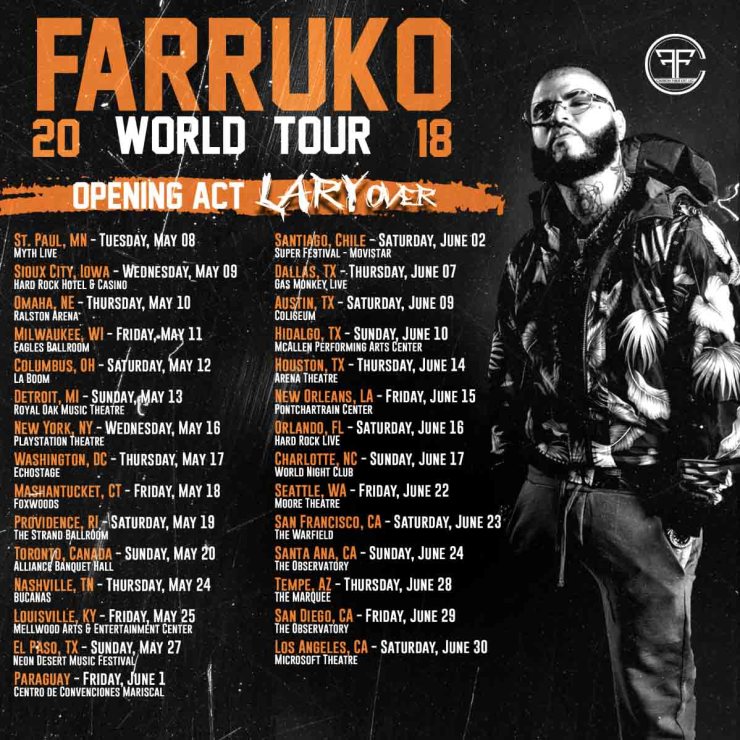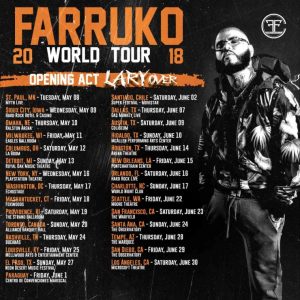 The Latin Grammy-nominated singer, real name Carlos Efren Reyes, was arrested on charges of failing to declare transportation of monetary instruments n excess of $10,000 and bulk cash smuggling into the U.S., according to the U.S. Attorney's Office. He was released on $100,000 bond following a court hearing and will be placed under house arrest with an ankle monitor at his home in Miami, according to the Associated Press.
He can ask the court for permission to travel if needed, and travel he intends to do: Farruko has a world tour on the way, that is expected to kick off April 19 in Mexico City and wraps at the Microsoft Theatre in Los Angeles June 30.
Farruko spoke briefly to reporters after he left the courtroom. He said he was singing in the Dominican Republic and forgot to report the money upon arriving in Puerto Rico. Agents searched his bags at the Isla Grande airport and found he was carrying more than $10,000.
"There's nothing to hide here," he said. "I was tired."
Farruko faces a maximum fine of $250,000 or up to five years in prison or both.