GAINESVILLE, Fla. (CelebrityAccess) A promoter for a Boosie Badazz concert in Gainesville, GA., has been charged with attempted first-degree murder for shooting a man after arguing over money after the Nov. 3 event.
Jonathan Corey Smith, a promoter of the show at a local hookah lounge, is popularly known as "Jock Smooth" according to the Gainesville Sun. After arguing with a person over money during the event, Smith later pulled out a handgun and shot at the man and continued firing after he was hit and on the ground, according to police.
Witnesses said the man was "ambushed with shots" and police said he suffered life-threatening injuries.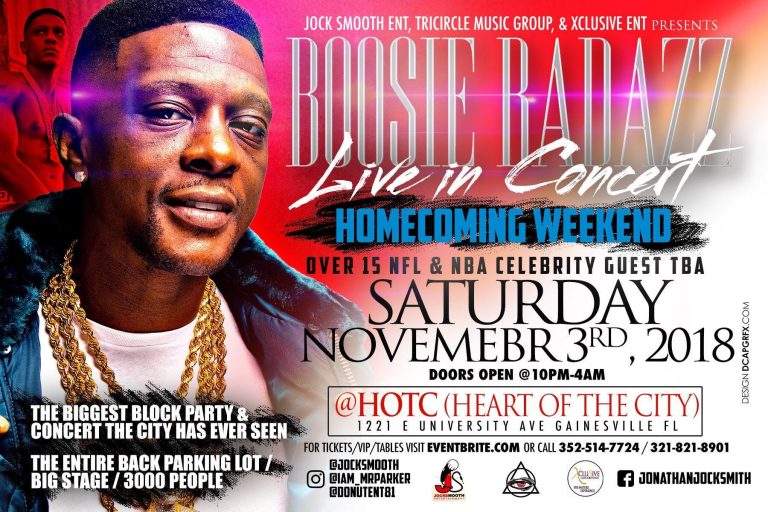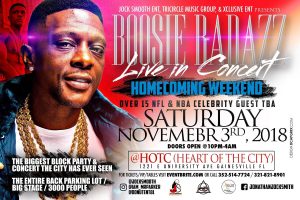 Officers were on the scene at the time but Smith was able to conceal himself in the crowd and flee, according to police. He was arrested Thursday and charged with attempted first-degree murder and for being a felon in possession of a concealed weapon.
Smith promoted a 2006 concert at a former Gainesville club where five people were shot during a performance by Plies and Boosie Badazz, then known as Lil Boosie. Two men in Plies' crew were arrested on attempted murder charges and were convicted on related charges, according to the paper.
Gainesville Police Department Chief Chief Tony Jones criticized City Commissioner Gigi Simmons during a Thursday press conference, saying that he had denied a permit application for the hookah lounge concert because the department did not have enough advance notice and could not plan security but, after a phone call from Simmons, Jones reversed his decision. He and five officers worked the event.
Police union leaders said the reversal endangered live and was done under pressure from Simmons, according to the paper. Simmons said she exerted no pressure on the police chief.