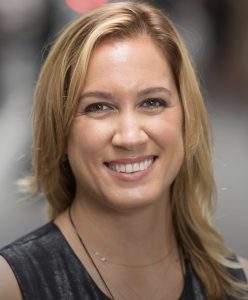 NEW YORK (CelebrityAccess) — The American Society of Composer, Authors and Publishers announced the hiring of Nicole Carbone-Rogers as the PRO's new Senior Vice President and Head of Events.
Carbone-Rogers will oversee ASCAP's major awards shows and other key live events, assuming her new role on February 14th, ASCAP said.
"ASCAP Award Shows and other key events are an important part of ASCAP's overall brand and member engagement strategy. Nicole has an outstanding track record producing unique and stellar events in the music and media sectors that honor talent and excite guests," ASCAP CEO Elizabeth Matthews said.
Prior to joining Team ASCAP, Carbone-Rogers most recently served as Head of Experiential Marketing & Live Production at Pandora Media, Inc. where she was responsible for managing over 75 events annually, including events, conferences and live experiences and branding for Pandora and partner/advertiser brands.
Prior to Pandora, Carbone-Rogers held senior events and marketing positions at Billboard where she was Director of Events & Marketing, and at Prometheus Global Media as Marketing Director of Conferences and Events. During her tenure at Billboard, she helped to curate the publication's Power Players lists, including the Women in Music and Power 100 events.
Carbone-Rogers has a B.A. from SUNY Stony Brook, and is a Committee Member for T.J. Martell New York and a board member for the Arthritis Foundation.