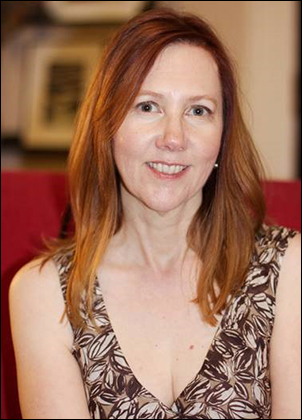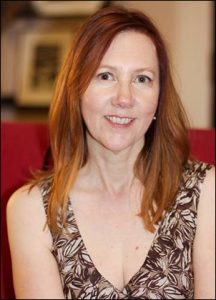 This week In the Hot Seat with Larry LeBlanc: Lisa White, talent buyer, Pearl Street Warehouse.
Lisa White can not only two-step a storm down in Austin, Texas but, after more than 30 years experience, she knows the Washington, DC music scene like few others.
Little wonder that White was tapped as talent buyer for Pearl Street Warehouse which will officially open Oct. 12th with a performance by Booker T. Jones.
The venue, located in the DC Wharf's entertainment hub, will be home to local and regional acts, as well as notable touring bands and rising artists across Americana lines and beyond.
After receiving a Bachelor of Applied Science Fashion Merchandising degree in 1985 from the University of Maryland, College Park, White worked as a DJ in local video dance clubs, as a music writer and editor for a local free arts tabloid, as an artist manager, and as a local independent club promoter.
White had an astounding 21 year run as talent buyer at the 9:30 Club until 2013; working alongside primary booker, and club co-owner Seth Hurwitz. White was also part of the club's marketing, promotion, and advertising teams; handled day-to-day operations for the club's in-house record label, 9:30 Records; and managed several affiliated smaller artist development rooms, including Republic Gardens, and Fletcher's in Baltimore.
After leaving her 9:30 Club post, White took a year off mostly at her second home in Austin. In 2014, she became the head talent buyer and operations consultant for Gypsy Sally's, the Americana and blues venue on the Georgetown waterfront. Following a year stint there, she had a six-month run as talent buyer/operations consultant for the Harrisburg Mid-Town Arts Center in Harrisburg, Pennsylvania.
Where are you today? Washington, DC or in Austin, Texas?
I am in Washington, DC. Things are really heating up for our grand opening. I don't see myself getting back to Austin until probably the end of October, and then it would be for a shorter period of time than I would normally stay. There's a lot going on here.
There are several Pearl Street Warehouse opening nights?
We have a soft opening on October 10th with a local group King Soul that is a great (8-piece Southern) soul and R&B band, and a great party band. That is for friends and family. Then we have an invitation-only party with Booker T. Jones on October 11th. On October 12th, it is Booker T. Jones again, and we are selling tickets for that night. That is the one that is the general public grand opening. We get to have two nights with Booker T. Jones which I am very excited about. Then Amy Helm is the next night (Oct. 13), Town Mountain is the following night (14), and then Kim Richey (15).
Pearl Street Warehouse has been developed by Nicholas Fontana, Bruce Gates and Henry Gandy. You must know Nicholas from Austin.
Henry is also from there. He's living back there now after living in Washington, DC for a number of years.
The three are also principals and founders of Cantina Marina, a fixture in Washington, DC for over 15 years.
Yes, and that is on the (Southwest) Waterfront, very close to the site of Pearl Street Warehouse. Cantina Marina was kind of a pioneer on the Waterfront. When they went in there 15 years ago, there weren't a lot of reasons to go over there. There were some reasons not to go over there. It was an industrial waterfront.
What is the capacity of Pearl Street Warehouse?
If we do seated it's 150. I'm doing all seating with Kim Richey. I'm doing all-standing with the Deslondes (Nov. 9th), and that's 325 capacity. I can do seated/standing. I can't wait to get in there and play around with the tables and chairs and figure out exactly what configurations make sense. If I do a seated/standing configuration I have a capacity of around 250.
There's an adjoining restaurant?
Yes. There's also a restaurant open for breakfast, lunch, and dinner. These guys pretty much had me at "diner breakfast," you know. Bruce reached out to the 9:30 Club to see if the 9:30 Club wanted to handle the bookings. I guess Donna Westmoreland (COO at I.M.P./ 9:30 Club) told them, "That's not what we really do. We have our hands full. Americana is not our focus, and small clubs are not our focus, but I know somebody that would be a really good fit for you." She called me, and said, "Can I put you in touch with these guys?" I said "Absolutely." So I talked to them on the phone, and then I met them. They said, "We are going to be open for breakfast, lunch, and supper, and we are going to be serving a diner-style breakfast," and I said, "I'm in." I already knew I was in anyway just because of their focus on Americana. They shared my ideas that Americana can be a very broad (musical) umbrella, and they also said, "We know how to run a bar and a restaurant, but we do not know how to run a (music) venue, and we need somebody that does." I was like, "Oh, you just said the right thing!"
With its birth in the '90s, Americana sounded resoundingly fresh against the mainstream music of the time. The genre went on to considerably broaden the boundaries of folk, country, blues, and even rock. It's a rich musical environment we are living in today, particularly with Americana, but though many artists and clubs are included under its umbrella, radio support isn't as evident. But there's no denying, It's a musically rich genre.
I think so too. Those of us who are used to radio are a little bit at a loss because there isn't much of it, but I think there are more people turning other people onto things (music and artists) through social media means. It's just sort of in a nascent stage, right now. Spotify, to some extent, is turning people onto things; but frankly, the stuff that Spotify throws at me sometimes—that it thinks i am going to like because of the other stuff that I'm listening to–I'm like, "What is this? I don't like this. Why does your algorithm think this is what I am into?" Because it's too poppy or something.
How do you know that an act will have an audience at the club now that the traditional parameters of popularity are not in place? Say you are impressed by an act at the Folk Alliance International conference or the Americana Music Festival & Conference. How do you figure out if they will do well at the club?
Well, there's the conundrum. One of the things that I said to someone the other day was, "Booking a club is akin to gambling because you are taking chances, and nothing is a sure thing."
Decades ago there'd be radio and media support or strong advance word-of-mouth about an artist or their recording. When John Prine released a new album most everybody knew about it within weeks. That not true any more People may not know who Gretchen Peters is, and she's a marvelous singer/songwriter.
Yeah. I'd like to book her again. I booked her at Gypsy Sally's. I'd like to book her at the Pearl Street Warehouse. The 9:30 Club, in the early days when it started, the stuff that Seth was booking in there was very much a word-of-mouth thing. A lot of it was very underground. It didn't have radio support. People found about it from fanzines or they'd go to a record store, and talk to the people that worked there. They had to get the fanzines, read the fanzines, and find out about the different bands, and about the different cities (for the tour) so when they came through the 9:30 Club, they were like, "I've heard of Mission of Burma. They are from Boston, and they are really good."
That support infrastructure has evaporated over the years.
Yes. All that is gone now. But what there is now is people communicating amongst themselves all of the time on social media, and going to whatever blogs and podcasts that interest them. So how do you harness that to promote shows? Well, that's a good question. Maybe, one reason why I like working with a small venue is because in a small venue if you have got a performer, and they can only pull 80 people there, if you have got some tables and chairs out, and people are close to the stage, then that feels alright. It's intimate and, you as an audience member can have a connection with the artist; and the artist can look out, and see people, and feel like, "Well, it's only 80 people, but they are all into it. This is cool."
What's intriguing about the Washington, DC-Baltimore corridor is that it has been the traditional home for folk, jazz, and bluegrass but, due to the turnover of people in the cities from overseas, also global or worldbeat music as well. Whereas in many other American cities you don't see that broad musical choice.
That's true and that's one of the things that I love about Washington, DC. There are a lot of things that can work here that, maybe, wouldn't work in other places.
There's also The Birchmere in Old Town Alexandria, Virginia, approx. six miles south of downtown Washington, DC which has been going for over 50 years.
I think it's more than 50.
[The Birchmere's founder/owner Gary Oelze opened this "neighborhood bar" on Apr. 4, 1966, retaining the original Birchmere name. Its second home, from 1981 to 1997, was just up the street from the current venue.]
Michael Jaworek has been there since 1986.
I know isn't that great? Michael was very good to me when I was starting out in the business in the '80s. He was very good to me.
[Now VP of The Birchmere, Michael Jaworek has booked the celebrated club since 1988 when he was at Chesapeake Concerts in Falls Church, Virginia that was a spin-off from Cellar Door Productions. It was operated by Sam L'Hommedieu who had co-founded Cellar Door Productions with Jack Boyle. When Boyle and L'Hommedieu split in 1978, Jaworek then joined L'Hommedieu in 1986.]
There are also a number of larger local venues like The Howard, Sixth and I, and The Lincoln Theatre. You might make an argument that there are too many music venues in Austin. You can't make that argument as easily about the Washington, DC, and Baltimore region.
Yeah, and the population has increased so much with people moving into the city; either from other places or they had been living further out in the suburbs, and the ex-burbs and they are empty nesters moving into the city because they want to be closer to all of the cultural things that the city has to offer. So the population has grown so much that I think that it (the Baltimore-Washington, DC Metropolitan Area) can sustain a lot of clubs.
[In 2015, the U.S. Census Bureau data estimated the population of Washington, DC at 672,228 residents. During the work week, the number of commuters from the suburbs into the city swells the population by an estimated 71.8%, to over one million people. The Washington, DC Metropolitan Area, which includes the surrounding counties in Maryland and Virginia, is the 8th largest in the United States, with more than 5 million residents. When combined with Baltimore and its suburbs, the Baltimore-Washington, DC Metropolitan Area has a population exceeding 8 million residents, the 4th largest in the U.S.]
Is there a huge audience turnover in Washington clubs? A change of administration leads to an influx of new people coming in for new positions. Do you see anything similar to the population turnover in college towns?
It does happen but, maybe, because I grew up here I don't really notice. I can't really attribute any change like turnouts for shows to that. I don't know. Certainly, it happens. We get people moving here all of the time from all over the world. But I know a lot of people who are Washington, DC natives or who have been here for many many years.
Washington, DC has the worst traffic jams.
Oh, Austin has some pretty bad traffic jams too.
You have been living in Austin since 2005.
Yeah, 2005. I spend the majority of my time in Washington, DC That's where my mom is. She still living in this area and I have nieces and nephews here. My mother is about to be 89. She still gets around fairly well, but I'm not looking to move 1,500 miles away either. I kind of like moving around and being in both places. So what I have been doing for the last 12 years is that I have been going down to Austin every month and staying for a week or two weeks. If it's January or February, I try and stay away for three or four weeks.
Is Washington, DC too cold in the winter?
It can be. It's too cold for me.
What I like about Austin is that the city is the epicenter of a fiercely individualistic music scene. But I also like Lafayette for its Cajun and Zydeco roots as well.
Oh sure, I'm a Zydeco dancer. I'm a two-stepper. I am going to be booking some Cajun music and Zydeco music at Pearl Street Warehouse, you bet.
The late Zydeco accordionist Clifton Chenier from Opelousas was such an international superstar.
Well, his son C.J. is still out there (with the Red Hot Louisiana Band). I went to a C.J. thing recently and danced a lot.
Washington, DC has always had a vibrant music scene dating back to the '50s, when it became known as the "Bluegrass Capital of America." In the '70s, the Seldom Scene became the city's most prominent and longest-lasting bluegrass band. Americana-styled acts like Mary Chapin Carpenter, Alison Kraus, the Indigo Girls, and Emmylou Harris came up through ranks in the city. The Seldom Scene was The Birchmere's home band for over 20 years.
Oh yes, I feel very lucky to have seen them and others. I feel fortunate to have seen them many times. (The late great guitar virtuosos) Danny Gatton and Roy Buchanan as well.
Oh, the great Danny Gatton who was once described as "The World's Greatest Unknown Guitar Player."
I know. Yeah. I got to see him so many times because he was playing around town at little teeny clubs. I don't think that we really realized at the time that he was world-class. We knew that he was really good, and we loved to go and see him but, later on, I realized how lucky I really was to see him then. The same thing with Roy Buchanan who was playing little teeny clubs. What a guitar player.
I remember seeing the legendary jazz guitarist Lenny Beau playing in Toronto clubs. I don't know if you know him. He's one of the most admired guitarists of his generation in musician's circles.
Yeah, I worked at the JazzTimes magazine (founded in Washington, DC in 1970 by Ira Davidson Sabin) for about a year as a circulation manager in their office, and then for many years as their proofreader. I got familiar with a lot of jazz records through that.
You are about to be 56. So you are part of a generation that grew up on Stevie Ray Vaughan and George Thorogood.
I went to see George Thorogood and Stevie Ray many times. Definitely. (Local radio station) WHFS turned us onto Stevie Ray.
The years you worked at the 9:30 Club were largely before the advent of large-scale touring festivals or before similar events being widely held by local municipalities throughout North America.
Believe me, it has affected the club business because in the summertime people are on the road doing festivals. The festivals have radius clauses, and it's really hard to book clubs.
Artist radius clauses have increased in their scope as music festivals have become big business, and a handful of corporations have taken primary control of the industry.
Yes, they have.
[A radius clause is a common requirement of the contracts artists sign when they agree to play a show. These clauses restrict how long that artist must wait before and after that show to play in the same market, and how many miles outside of that market they must go in order to play another show within that time frame.]
Never mind that that emerging or mid-range acts are being harmed by questionable limitations on where and when they can tour. I have seen clauses for 300 miles, six months before and after a show.
That makes no sense to me. That is pretty excessive especially for the smaller bands that are on the undercard. They need those club dates in between so that they can get gas money. They are not getting paid the big bucks to be on these festivals. It's an investment and exposure for them. Then the radius clause limits their ability to do club shows where they can get paid, and make some money to carry on with the tour.
Two decades ago, when there wasn't an abundance of festivals, you as a club booker would have agents and managers beating down your door trying to sell you their latest client. Agents and managers still do that today, but when you started booking at the 9:30 Club in the early '90s, there were more opportunities to book local openers, even for established national headliners.
Right. What you saw afterward is what I call "The Nirvana Phenomenon," where suddenly labels realized, "Oh, there are a bunch of unknown bands out there that people want to hear, and we can make money off of them. So let's just sign all of them so nobody else can get them." Then the agents and managers were all trying to sell us their bands that might have had something going on in their home region, but didn't necessarily have anything going where we were. Agents were trying to get opportunities for these bands; trying to get them out there (touring), and develop them, and show their management that they were doing something for the bands. That was kind of a crazy time.
That still goes on today.
Sure.
Not only have big name and mid-range heritage acts continued touring, but there's now acts that get a zillion hits on social media, and they figure they have a live following. Those numbers don't mean anyone is going to put down money for a hard ticket to see them.
Also, it doesn't mean that they can pull off a live show just because they can do a bunch of stuff in the studio when they have all of the time in the world to tweak and produce. It doesn't mean they can go out and give people, who paid money to see them, a satisfying live show. That is something that we are kind of seeing now.
Are there still worthy regional developing bands because it seems that most bands want to play across America?
Well, I think we still do have them. The East Coast is a little bit different from the rest of the country because there are so many primary and secondary markets that are close together. They can go and bounce around, and play around a bunch of different shows without going terribly far from home; whereas in the Midwest, where things are a lot further apart, maybe, they cannot do that. Like Austin. Austin is isolated. It's in the middle of Texas. It's a great music town, but getting to and from it, there are not as many places that bands can play in-between.
We don't hear of bands doing a Texas tour, for sure.
(Laughing) They can but there are not many places that they can do it at. There's so much wide open space. But in the mid-Atlantic region, there are definitely bands that are developing and that are playing in this region. They can play in Philadelphia, Baltimore, and DC. They can go down, and they can hit Richmond (Virginia) and, maybe, go down and play at The Cat's Cradle (in Carrboro, North Carolina), All of these clubs are pretty close by. They can do a weekend, a three-day thing, and work a bunch of different markets at once, just building something up around here. I think that the East Coast is a bit better for that than the rest of country is.
How did you ever get into so much music?
I was drawn to music my whole life.
You are a lifer?
Oh yeah. At 5, I had the Beatles' "Help!" record (released in 1965). I then got "Sgt. Pepper's Lonely Hearts Club Band" when it came out in 1967. I was 6. So I was listening to all of that. My dad was very interested in music during World War II when he was stationed in Nashville. He was out dancing to all of the big bands, and he sang on the radio with a trio.
Would he have been known?
Oh no. It was just like a local scene that he did. There was an upright bass, and an acoustic guitar. He was stationed in Nashville in the '40s. It was a radio program. Probably a variety program and they were part of the acts that appeared on the variety program. So he was always into music, and he sang with the choral group. Later on, he was very active in the anti-war and civil rights movements. We had the protest singers' records in the house. We had Woody Guthrie and Pete Seeger records in the house. We also had Simon and Garfunkel, and we listened to a lot of that.
Did you play music as a kid or teenager?
No. No, I didn't. I don't know why not, but I didn't. When I was in high school we were into Jimi Hendrix. I had Crosby Stills and Nash, & Young's "4 Way Street." I wore that out. But I was also listening to Yes, Pink Floyd, and some of the artier stuff. We had David Bowie's "Low" album (1977). We had that. And Led Zeppelin of course. Then later when I was in college led me to the blues. We also had a really great radio station, WHFS. I started listening to that while I was in high school in Washington, DC.
You went to the University of Maryland which has a radio station as well.
WMUC. I was a DJ on it for a couple of years. It was 10 watts carrier current (a method of low power AM radio transmission that uses AC electrical wiring to propagate a medium frequency) into the dorms, and dining halls. My show was on Monday afternoons. I played a lot of punk rock, DC bands, paisley underground, cowpunk, early electronic, and new wave, post-punk. That sort of thing.
Were you attracted to the radio job by receiving free records?
Not really. I think that we got a discount. There was a really great record store in the student union. A friend of mine was the buyer for it, and he would always hip me to stuff. I think we got a discount there.
At the University of Maryland, College Park, you majored in fashion merchandising.
Yeah, that was my major. When I was a kid I was always into sewing things and stuff. My first job was at a bakery, and my second job was at a fabric store.
A Bachelor of Applied Science Fashion Merchandising degree. That is so wild.
It's not that wild if you think about it. You have to take a lot of chemistry classes for that because so much fabric is chemical fiber. It's man-made fibers and so there's definitely a science element to it.
You attended university from 1980 to 1985.
I took a year off between high school, and college and I worked in a fabric store. I graduated from high school in 1979. I did 4 1/2 years at UMD (University of Maryland) so that would be spring of '85 that I graduated.
What was your ambition?
To be a buyer for a retail clothing store.
You didn't get to do that.
Well, I just kinda realized…I tried to get involved with the fashion club, and stuff like that but I realized that I didn't fit in with these people.
Working at the university radio station would have given you a taste of the music industry.
I didn't get on the radio station until after I graduated. I was working my way through school, and I didn't have a lot of free time. So I got involved with the radio station afterward, and then I got busted. You had to be a student (to be working at the station) and they busted me for not being a student. So I said, "Fine, I am going to take a class." So I took a voice class so I could be on the air, and still do my show. You know I had always been going to see these great DC musicians and bands, and I just realized, "Well, I'm a lot more interested in music than I am in clothes."
Groups like R.E.M., Nirvana, Red Hot Chilli Peppers, Smashing Pumpkins all played the 9:30 Club around that time.
Oh, I saw all of their first shows at the 9:30 Club. All those bands.
You did some club DJing. Did that come after university?
Yes. I was going out to the New Wave video dance clubs. Poseurs, and the 9:30 Club in its early years had a really great DJ video dance night, and I went to that. There was another club One Flight Up. So I was going there, and I was dancing. Sometimes several nights a week, I was out dancing. A friend of mine who was a DJ said, "You should really do this guest DJ night at Poseurs. I will teach you how to DJ. I think that you will be really good." So he taught me how to DJ, and I did one of the guest DJ nights, and they were like, "Do you want a job?" So I was like, "Yeah, I want a job. "So I got a job on Sundays at Poseurs and I did Wednesdays at One Flight Up until it closed. I started meeting people who were doing things with bands. I met a guy who was doing a free newspaper things, and he was trying to sell ads. The newspaper was mostly cartoons. I said, "You should have some music articles and, maybe, that would help you sell ads to record stores," and "Why don't you let me write some record reviews or interview some bands?" So he said okay, and I did that. I really started meeting people who were doing things in the music business and I was helping put on shows, and figuring how to put on a show. One thing sort of led to another from that, really.
As a freelance booker in town, you were putting bands in tiny clubs like d.c.space, and at BBQ Iguana. Had you met up with the 9:30 Club co-owners, Seth Hurwitz, and his partner Richard Heinecke in I.M.P. Productions?
Not really. I didn't meet them. But I was in the 9:30 Club several nights a week there for awhile. I didn't really meet Seth and Rich until later. I got involved with the Washington Area Music Association, which was trying to do the Wammies (The Washington Area Music Awards) for local musicians and bands. They were also doing a the WAMA Crosstown Jam where they were getting a bunch of clubs onboard, and putting bands in the clubs, and then the proceeds would go to local charities. CDs had just become a thing, and they were going to do a compilation of DC bands. They got half-way into the project, and then everybody got too busy. I was a new recruit, so they said, "Do this." So I started doing the WAMA Crosstown Jam stuff, and I said, "You should let me book shows in the 9:30 Club. I know what bands to put in there that would do really well. So I did three nights at the 9:30 Club and one of the nights was sold out and other two were close to being sold out. I think that is why when the job came up shortly afterward to book the place that I got the job because I had already made money for them.
What were you hired to do at the 9:30 Club? They didn't allow you book the headlining acts?
No, no. I was hired to do local booking, and then there were times when I would talk to some of the smaller agencies. Some of the agents I worked with then have since gone on to do great things. In the beginning, Seth didn't want to talk to people that he didn't already know. So I was the one that got to talk to the people that he didn't know or who were representing some of the baby bands that he didn't know about. I would talk to those agents and managers. Or sometimes, if he was having a fight with an agent, he would say call his person and find out who is supporting whatever act. So I would call out, "Hi, I'm Lisa White from the 9:30 Club and I just need to know…." and I would get an earful from somebody. I would be like, "Whoa. I don't know anything about that. I'm just on an ad deadline and I am just trying to find out who is opening up for this show."
The 9:30 Club was then, as you so colorfully put it, "a wonderful rat-infested hellhole," on F Street. For the first few years, Seth and Richard were losing $100,000 a year with the club, and making up the difference with concert shows at other venues.
Yeah. Well, when I started working for the 9:30 Club in 1991, that's where we were. We moved to V Street in 1996.
[On January 5, 1996, after extensive remodeling, the former WUST Radio Music Hall opened as the new 9:30 Club with an appearance by the Smashing Pumpkins.]
A wonderful rat-infested hellhole on F Street?
My office was in the basement and there were times when a rat would run across my foot when I was sitting at my desk. We dealt with rats on a daily basis.
Two years after you started at the 9:30 Club the Black Cat opened on 14th St. with a bit bigger stage, a bit bigger dressing room, and bigger capacity of 700 people. The 9:30 Club briefly lost its leverage in the market.
They made things difficult at times. They forced the 9:30 Club to innovate which they probably they should have done anyway. They needed a push to do it. As time went on, the Black Cat established more of an identity, and with the 9:30 Club, its identity evolved. Some of the more punk rock-oriented, and indie rock-oriented things would go to the Black Cat while some of the other things that weren't really a good fit for the Black Cat would stay at the 9:30 Club. Whereas before, the 9:30 Club would book everybody. Every kind of music.
Was Seth a good teacher?
Very much so. Some of the things….he's not very hand's on. I didn't have a lot of contact with him. It's important to note that I was never responsible for booking the full calendar or anything. It was just like spot things here and there.
Did that role at the club change over the years as I.M.P. broadened its reach across the region, and you were putting bands in other rooms that the company became involved in like Republic Gardens, Fletcher's in Baltimore, and the U Street Music Hall?
Not really. Seth would start something, and I would finish it. He would say, "This date needs to be filled, go and find something" and I would start shaking trees and see who was around, and fill it but I was never responsible for the full calendar at the 9:30 Club. I did have Fletcher's in Baltimore. I was responsible for the full calendar there from 1996 to 2002. That was filling the calendar, advancing all of the shows, and handling the staffing. I was doing all of that. I was doing whatever needed to be done at the 9:30 Club, but I was never responsible for the calendar or anything like at that.
Still, you had a front row seat to study Seth's booking strategy.
Yes, I learned a lot from him. I learned a lot from him about how the business works. How if somebody comes at you with something, the ways you get around or steer it in a different direction that is more advantageous to you. I certainly learned a lot of that from him. Yes, I did.
I.M.P. was also the promoter of the Virgin Mobile FreeFest in the region and you were pulled in as a talent wrangler for two years.
Oh yeah, out at Pimlico (the Pimlico Race Track in Baltimore). I enjoyed that. I am pretty organized. I knew exactly what was needed to be done, and what was needed for my staff, and how I wanted to wrangle it so everybody got to where they needed to go and everything. I enjoy that kind of thing very much.
At why stage did the major agents start talking to you directly?
I don't know. I was talking to some of them for various things. Many of them when we were still on F Street. But not that much. I was talking to really the indie agents and then I would occasionally talk to people at William Morris. When we were on F street I was dealing "Boche" over at Billions (David "Boche" Viecelli, founder/president of The Billions Corporation), and Tom Windish (then at The Windish Agency). Look at what he's done (now a senior executive at the Paradigm Talent Agency). Wow, you know. I also talked to Larry Webman, who was at Flash Group (Flash Group Concerts in Connecticut) as well as Steve Kaul at Twin Towers, Todd Cote and Kevin Wortis at Rave Booking, and Dave Kaplan at Easy Action. Gosh, I don't remember the names of some of these agencies anymore because none of them exist anymore. They have all morphed into other things.
All your wrangling and booking experience likely provided you with the skill set to be so focused with your work. Many people aren't able to deal with the types of pressures involved with overseeing events.
Yeah. I had to learn how to deal with it for sure. Everybody has different coping tactics. I definitely had to learn how to think on my feet because in the live music business you get presented with a different situation every day. That's part of what people like me like about this life. That it's not the same every day. You have to think about things, and you have to figure things out and find mutually agreeable solutions to solve problems. That's part of the thrill of it, really.
At the same time taking vacation time for a booker is very difficult. Your vacation will likely be disrupted by calls about a booking falling through or a band being stranded.
Well, one of the reasons why I quit my job at the 9:30 Club was because every vacation that I ever had was like that. It got to the point that I needed some time off. My dad was 91 and in the early stages of dementia. I wanted to be up there (in Washington, DC) more than I am able to. I just needed some time to myself. I knew that the only way that I was going to get it was to quit my job. Just to be able to disengage because there's no such thing as a vacation in this business. My dad died in October of 2013, a few months after I left the 9:30 Club. I'm glad that I got to spend some extra time with him while he was still around.
You became a consultant.
Yeah. At first, I didn't do anything. I went to Austin, and I went two-stepping a lot. I saw a lot of great bands and great musicians. Had some barbeque. That was really great, but I was ready to be back in the saddle. I think that with a smaller club (like Gypsy Sally's and Pearl Street Warehouse) there aren't as many things as there were at the 9:30 Club where he (Seth) was piggybacking multiple companies and multiple venues onto the same core group of people. It was often all hands on deck. It was great. I loved it. I did. I loved it, but I reached a point where I thought, "I want to have more control over my life to do things. I would like to have some free time every now and again, and a time when I can completely disengage from work."
What appealed about Gypsy Sally's to sign on to oversee bookings there?
I liked the Americana focus of Gypsy Sally's, and I liked the size. I like a small club. I like small. I had left the 9:30 Club and I hadn't been working for 9 or 10 months. It was time to do something, I was definitely like, "Okay, I need some income now." The Gypsy Sally's thing came up and I was like, "Wow This could be really cool. I know some things that will help them. I like what they are trying to do here, and I like the spirit of the thing. The commitment for the love of the music. I think that's great. I can hitch my wagon to this, and I did."
Well, the club is named from a Townes Van Zandt song "Tecumseh Valley" with the line about a barmaid Caroline "tending bar at Gypsy Sally's."
It's named after a Townes Van Zandt song, and I liked the location on the Georgetown waterfront. I like being close to the water. They were just starting out They had been opened for a couple of months when they talked to me. I knew a thing about launching a club. I learned a lot from when the 9:30 Club moved from F Street to V Street, and it practically tripled in size. I learned from that, and from when we launched Fletcher's up in Baltimore. It was a bar, but they didn't have live music. So we launched that, and I learned a lot from that experience.
Gypsy Sally's co-owners Karen Ensor and her husband David had no experience in running a club. David had been a singer/songwriter and Karen had been a lawyer on Wall Street.
Yes. It's their love of music that makes them want to have a club, but they didn't have the knowledge of running a club. I think that David had restaurant experience. He is a singer/songwriter, but as far as running a club, it really is not like any other business. I knew things that could help them to get their business off the ground and to streamline some of their procedures, and cut costs. That appealed to me as well because I like the logistics of things (plans), and booking Americana music.
A further learning experience for you as well as teaching Karen and David.
Yeah, because every situation is different.
More control because you were responsible for the full talent calendar?
Definitely. At the 930 Club I had always wanted to bring in twang things (Americana acts), and that wasn't… the 930 Club does do some things that have a bit of twang to it–don't get me wrong–but Americana isn't their main focus. I welcomed the opportunity to just focus on that. To me, Americana means a lot of different things. So I was definitely into the idea of focusing on different kinds of Americana. David and Karen hadn't thought about bringing in Zydeco but I was like, "We have to bring in some Zydeco. Zydeco is from Louisiana. Louisiana is in America. So Zydeco is Americana. So I brought in Rosie Ledet, Curley Taylor and Zydeco Trouble, and Andre Thierry. . I worked with the local Zydeco promoter and we did Zydeco dance lessons that were included in the ticket price. We did that in the afternoon. We had some gumbo and other things as well. We marketed the lessons on a bunch of meet-up groups, and first date sites. Anything relating to dance. Anything relating to Louisiana food. Whatever our promotions person could find, she planted things everywhere. We had a lot of people turn out for lessons.
Gypsy Sally's became one of only six establishments in Georgetown to hold a coveted tavern license.
Well, Georgetown is a particularly hard case. That neighborhood passed a law back in the early '90s to limit the number to licenses. That was because Georgetown was like party central and the –people that lived there wanted to put a stop to it. I kinda don't blame them.
[A 1994 law set that tavern license limit for the Georgetown Historic District.]
Gypsy Sally's is located in a refurbished early-20th-century ice factory.
Yes, it dates back to 1903. That Georgetown waterfront, and also where Pearl Street Warehouse is, used to be a port area. So there were warehouses there. Some of them are still there on the Georgetown Waterfront, and Gypsy Sally's is one of them. The Bayou in DC, which has since been torn down (in 1999), was a nightclub there since 1939 (first as a Dixieland nightclub called The Pirates Den). The port was right there, and they would bring stuff into the warehouse to ship to other places. The Southwest waterfront, where Pearl Street Warehouse is, used to be a port area and a fish market. They are keeping the fish market, but a lot of that port stuff was torn down.
Have you found a partner to share this kind of chaotic club life?
No.
It can hinder your personal life being so involved with live music.
Well, sometimes people don't understand the time demands. That is certainly a problem that I've had in relationships in the past. They just did not understand why I really have to be somewhere at three in the morning sometimes. Country artist Whitney Rose has a song called "Three Minute Love Affair" which she wrote after locating to Austin and watching the dancers there, the two steppers. She wrote a song called "Three Minute Love Affair' because that's how long the dance is. It's a three-minute love affair. So I have a lot of those, but not in DC. There's not much two-stepping in DC.
Larry LeBlanc is widely recognized as one of the leading music industry journalists in the world. Before joining CelebrityAccess in 2008 as senior editor, he was the Canadian bureau chief of Billboard from 1991-2007 and Canadian editor of Record World from 1970-80. He was also a co-founder of the late Canadian music trade, The Record. He has been quoted on music industry issues in hundreds of publications including Time, Forbes, and the London Times. He is co-author of the book "Music From Far And Wide."