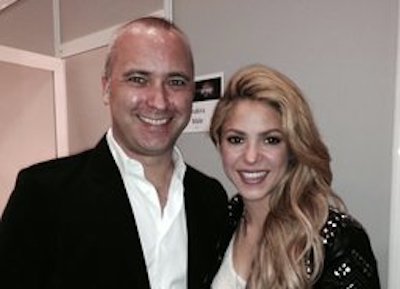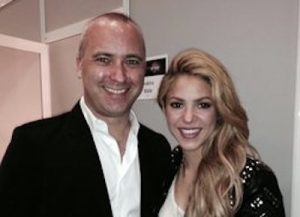 MUNICH, Germany (VIP-NEWS) — Another senior executive at Sony Music Germany has exited the firm, with SVP of International Stefan Goebel stepping down after 19 years.
The executive informed his colleagues in an internal memo earlier today, which said: "We had great times together, fun meetings, tough meetings and always great successes.
"I wouldn't want to miss a single day. Thanks for all your support through all these years."
In January, the CEO of Sony Music in Germany, Switzerland, and Austria, Philip Ginthör, also left the major label after 18 years.
Just one day later, Germany-based exec Daniel Lieberberg landed a top-level position at Sony Music in Europe as President, Continental Europe and Africa, Sony Music Entertainment.
Sony's ex-US/UK structure has been re-calibrated by Rob Stringer, following the departure of the major's International CEO/Chairman, London-based Edgar Berger in January last year.
Goebel started his professional career at BMG Ariola Munich in '99.
After Sony's buyout of BMG, he was named Vice President International in 2005, later being appointed to the management team of Sony Music Entertainment Germany as SVP International.
In his departure memo today, Goebel continued: "The international business is growing significantly and I'm happy to say that for the 3rd year in a row we've grown market share again in 2017.
"We celebrated many hits together and broke a good number of international artists here who went on to become huge successes outside of GSA afterwards. The Rag'n' Bone Man story was clearly a highlight moment!
"Of course I also need to mention James Arthur, signed to our local Columbia label, who we broke around the world via my international marketing team. 8 million track equivalents sold and a proud moment for all of us.
"Streaming is changing everything and we were at the forefront of that change in the marketplace. The digital turnaround wasn't a task for us – it was fun – and I'm proud of my teams as they went through many changes and try-outs with me.
"Always looking for the best and most innovative set-up to serve our primary goal – be the best partner for our amazing artists around the globe.
"A BIG thank you to my amazing teams in Munich, Zürich and Vienna. You guys are the best! I couldn't have this done without you!
"To end I'd like to quote the amazing Donald Glover: "I like endings and I think they're important to progress. I think endings are good because they force things to get better."
"I'm definitely more than excited for the "things" ahead."