CHICAGO (CelebrityAccess) Live Nation and real estate developer Stirling Bay have announced plans to bring an event and recreation district, with multiple venues, to the Lincoln Yards property of Chicago.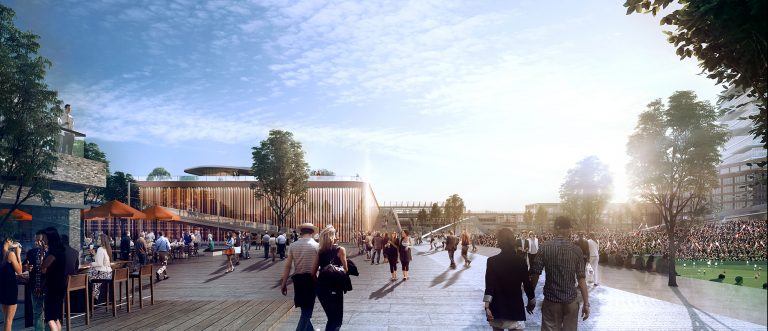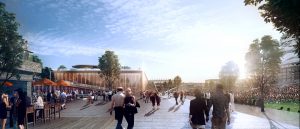 The North Side site is a proposed location for Amazon's new headquarters. Live Nation will invest in and build several venues in the development and be the exclusive entertainment partner for Lincoln Yards, located along the north branch of the Chicago River between the Lincoln Park and Bucktown neighborhoods, according to a statement. The venues are expected to have a year-round schedule; Stirling Bay is planning to announce corporate sponsors in the near future.
"We are thrilled to be executing on such a unique project," said Andy Gloor, managing principal at Sterling Bay. "Chicago already has a reputation as an entertainment hub and we are excited for the community to have easy access to a variety of new events with some of the biggest names in music."
"Across Chicago we are witnessing an unparalleled amount of growth and development that contribute to the vibrancy and vitality of our great city," said Mayor Rahm Emanuel. "There is an unprecedented amount of enthusiasm for promising projects springing up on the banks of the Chicago River, and I am looking forward to the next steps in the community-driven process that will help write the future of North Branch area development for years to come."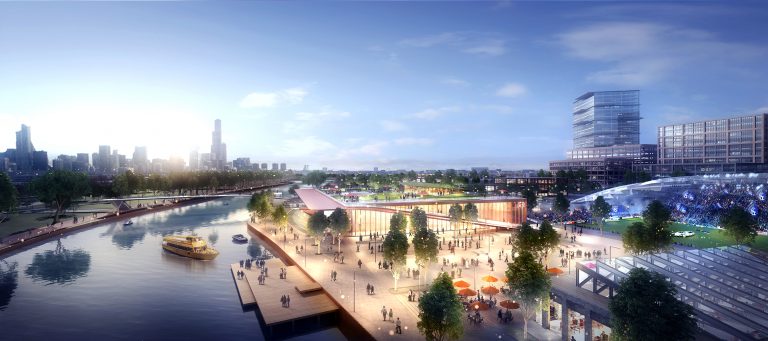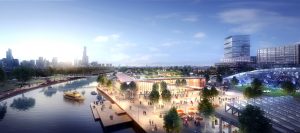 Stirling Bay is also expected to include hotels, restaurants, a six-acre park, a soccer stadium in partnerships with the United Soccer League, and an expansion of the city's 2.7-mile 606 trail in the project.