NEW YORK (CelebrityAccess) For some, Ludovico Einaudi is one of the world's leading classical composers. For others, he's the soundtrack to many of the television commercials you watch. And, for yet others, he's that guy on that viral video from a couple years ago when he put his Steinway grand piano on an iceberg and played "Elegy to the Arctic" for Greenpeace.
Then there are the movie soundtracks he has composed, including for "Fuori del mondo," which was nominated for an Oscar Award and for which he won the Echo Klassik award in Germany in 2002. In 2002 he won an Italian award for Best Film Score for Luce dei miei occhi.  Allmusic gave his score for the 2002 TV serial Doctor Zhivago 4.5/5 stars and a glowing review, comparing it in skill to Maurice Jarre's score of the previous film adaptation.  In 2010 he wrote the music for the trailer of Black Swan.
Whatever the case, he is at the beginning of his North American tour, playing first-time venues, including Radio City Music Hall.
As for the video in question, Einaudi, an environmentalist, went to the Arctic with Greenpeace, which helped get his piano onto a 'berg.
"When his fingers struck the first keys I was standing at the pilot door to the Arctic Sunrise. Ludovico Einaudi, rafted up beside the ship, played the first note of Elegy to the Arctic," wrote Greenpeace Captain Mike Fincken. "The moment was suspended above the lapping sound of water and the crystalline chink of ice melting. My spine tingled and I wept – it was beautiful beyond words. He floated away with his grand piano towed behind a dinghy.
"He played for the Arctic Terns, the Awks, the White Winged Gulls and the Black Legged Kittiwakes. He played for the crew of the Arctic Sunrise. He played for the 8 million who have lent their signatures to Save The Arctic. He played for those generations to come and he played for my son, Gwynfi on his 4th birthday."
That video has been viewed more than 8 million times.
Einaudi's 2015 studioo album Elements topped the classical charts worldwide and he was the first classical pianist to break the top 15 on the UK album chart. He has more than 1 million Spotify followers and 200 million Spotify streams in 2017. In 2013, he was the first classical musician to perform at the iTuines Festival and, last summer, played venues like Waldbuhne in Berlin, Terme di Caracalla in Rome, and Odeon of Herodes Atticus in Athens. He sold out back-to-back shows at the Dubai Opera in February and played in Tehran, Iran, earlier this year.
The "Essental Einaudi" tour includes Alberto Fabris on bass and synths, Federico Mecozzi on violin, guitar and keyboard, Francesco Arcuri on guitar, waterphone and percussion, Redi Hasa on cello, and Riccardo Lagana on frame drum, vibraphone and percussion. The performance includes songs from his albums Le Ode, Eden Roc, Divenire, Una Mattina, Nightbrook and In Time Lapse.
We spoke with him in New York June 2, shortly after his Radio City performance and before he flew to Toronto for his June 3 performance (tonight) at Sony Centre for the Performing Arts.
So, how did Radio City Music Hall go?
It was very good. The venue, of course, gave a feel to the performance because it's such a iconic place in the city. When you go on that stage, it's something different. At the end it was very beautiful and the audience loved it and so i'm very happy it was a success.
You're playing new buildings. Do you get the impression you're also playing to new fans?
Well, of course when I go into different, new places, there is the feeling that maybe people that haven't experienced one of my concerts yet and maybe there could be people there who don't know much about my work but I got the feeling that when I go to new places it's mostly people who didn't have the chance to come and travel to other places but I have the feeling they know my music.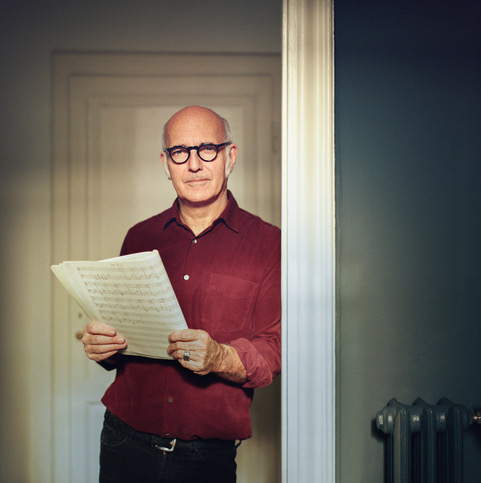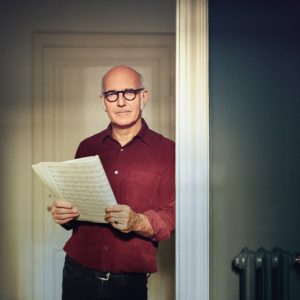 So I'm looking forward because I've seen people writing that they are excited that I am coming to Texas.
I'm pleased to complete the situation of playing new places in the United States so can be not only on the East Coast or West Coast or Chicago in the middle but now i'm moving more in other areas.
You have tour dates through July 29 then dates in December in Milano. What is the rest of the year going to be about for you?
The plan is that I keep composing for a new project that I would like to record in September. So September, October, November is to go to the composing and recording process. For that I need time off. I've been on the road so much in the last years that I need some breaks from that because I've been traveling too much. Too much of everything and I need to balance it with some days in my house. The main reason though is composing and for that I need to stay quiet and, for recording, I would move into different places to do it.
LUDOVICO EINAUDI TOUR DATES
Jun 29: Boston, MA – The Shubert Theatre (on sale Apr 6)
Jun 30: New York, NY – Radio City Music Hall (on sale Apr 6)
Jul 3: Toronto, ON – Sony Centre For Performing Arts (on sale Apr 6)
Jul 4: Montreal, QC – Bell Centre 3 (on sale now)
Jul 6: Mexico City, MX – Metropolitan Theatre (on sale TBA)
Jul 8: Vienna, VA – Wolf Trap (on sale Apr 7)
Jul 10: Charlotte, NC – Blumenthal Performing Arts Center (on sale Apr 6)
July 11: Atlanta, GA – Atlanta Symphony Hall (on sale Apr 6)
Jul 13: Austin, TX – Bass Concert Hall (on sale Apr 6)
July 14: Dallas, TX – Music Hall – Dallas (on sale Apr 6)
July 15: Houston, TX – Jones Hall (on sale Apr 6)