LOS ANGELES (CelebrityAccess) Former "American Idol" judge Randy Jackson put his name on a samurai sword for a charity event and, in the process, made a prop from a comedy an actual item worthy of worldwide prestige.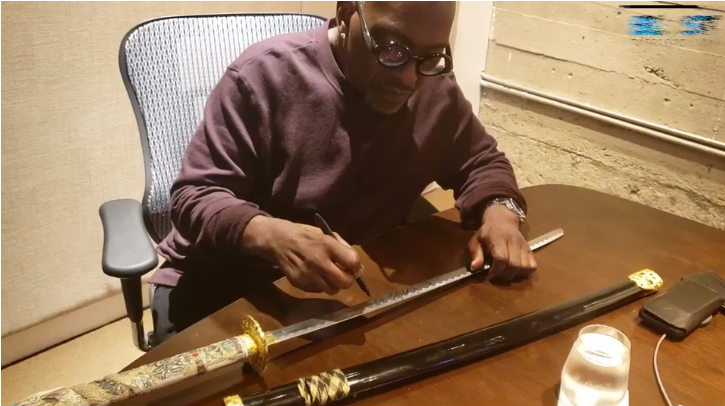 A benefit event called "The Night Time Show Holiday Special Benefiting Children's Hospital Los Angeles" is expected to take place in La-la Land tonight at the Hollywood Improv, featuring Jon Heder, Jimmy O. Yang, and Nolan Gould, along with an auction. Host Stephen Kramer Glickman, who happens to be a huge fan of the movie "Step Brothers" starring Will Ferrell and John C. Reiley in which Ferrell's character shows off one of his prized possessions, is bringing along the top auction item: the actual samurai sword from the movie, signed by the actual Randy Jackson.
In the movie, Ferrell's character, Brennan Huff, asks Reiley's character, Dale Doba, "Do you want to see something super cool that only three people have ever seen in their lifetime?"
He then unsheathes a samurai sword that has on it a "pretty recognizable signature. Randy … Jackson … from 'American Idol.'"
Glickman told The Blast he not only secured the movie prop but there is video of Jackson signing it for the auction.
As for Ferrell and Reiley, they are appearing together in the upcoming movie "Holmes & Watson." As for Brennan Huff and Dale Doba, their production company, Prestige Worldwide, continues to organize and provide entertainment for the Catalina Wine Mixer.