PHILADELPHIA (CelebrityAccess) Comcast Spectacor announced Feb. 19 what it calls the next chapter of "Transformation 2020," the re-imagining of the Wells Fargo Center, home of the Philadelphia Flyers and 76ers.
Comcast-Spectacor just unveiled the new, world's first Kinetic 4K Scoreboard in the building and now says the next phase of the $250 million, multi-year initiative surrounds significant upgrades throughout the main concourse level, to be completed by this fall.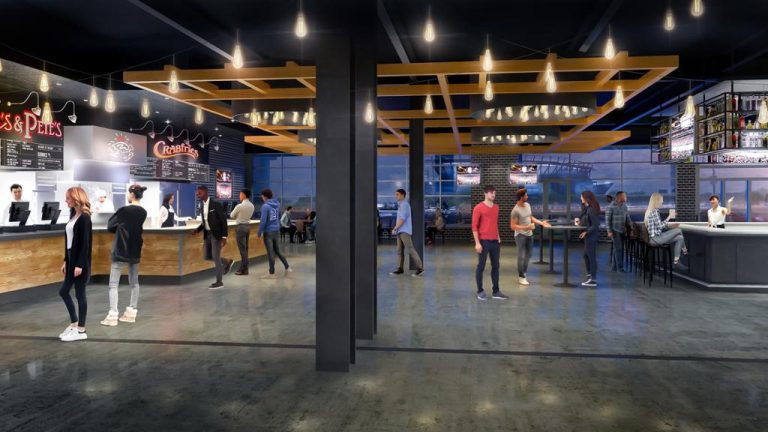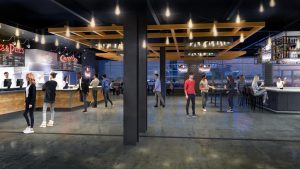 Along with advancements in dining and social interaction on the concourse, the enhancements will include 8,000 new seats within the lower bowl, a concierge-style box office and a dynamic LED video and lighting system that reacts in real time to carry the energy of the game to every corner of the building, according to NHL.com.
"We're thrilled to introduce another set of major enhancements as part of our 'Transformation 2020' initiative," said Valerie Camillo, President of Business Operations for the Philadelphia Flyers and Wells Fargo Center. "The Wells Fargo Center is Philadelphia's home for excitement, where our favorite athletes and artists perform amazing feats. Our arena upgrades are designed to match the excitement on the ice, court, and concert stage-lifting the fan experience to a higher level."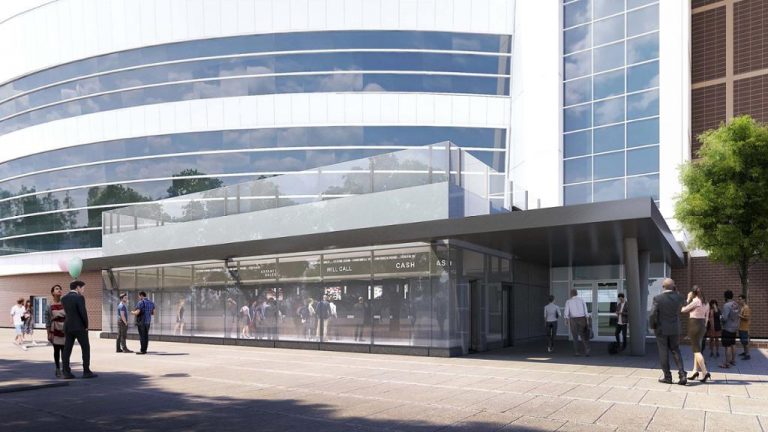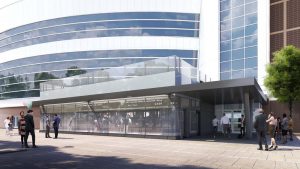 The concourse club area will also have a new look and layout, and there will be more than 15,000 square feet of LED video technology throughout the concourse on every level.
"Fans on the concourse will no longer have to wonder what just happened when they step away from their seat and hear the arena erupt," the NHL said. "The concourse will come alive to match the action unfolding inside."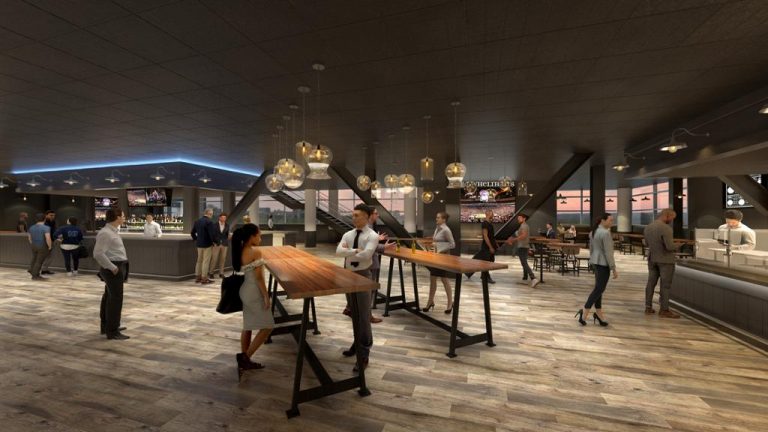 "The upcoming Main Concourse renovations will undoubtedly enhance the overall fan experience," said Mike Scanlon, Senior Vice President & General Manager for the Wells Fargo Center. "These upgrades were designed with a focus on expanding options for every type of fan and advancing points of service throughout the arena. Our goal is to allow every customer to have their own custom experience, tailored to their tastes, in a dynamic atmosphere."
The building opened in 1996.