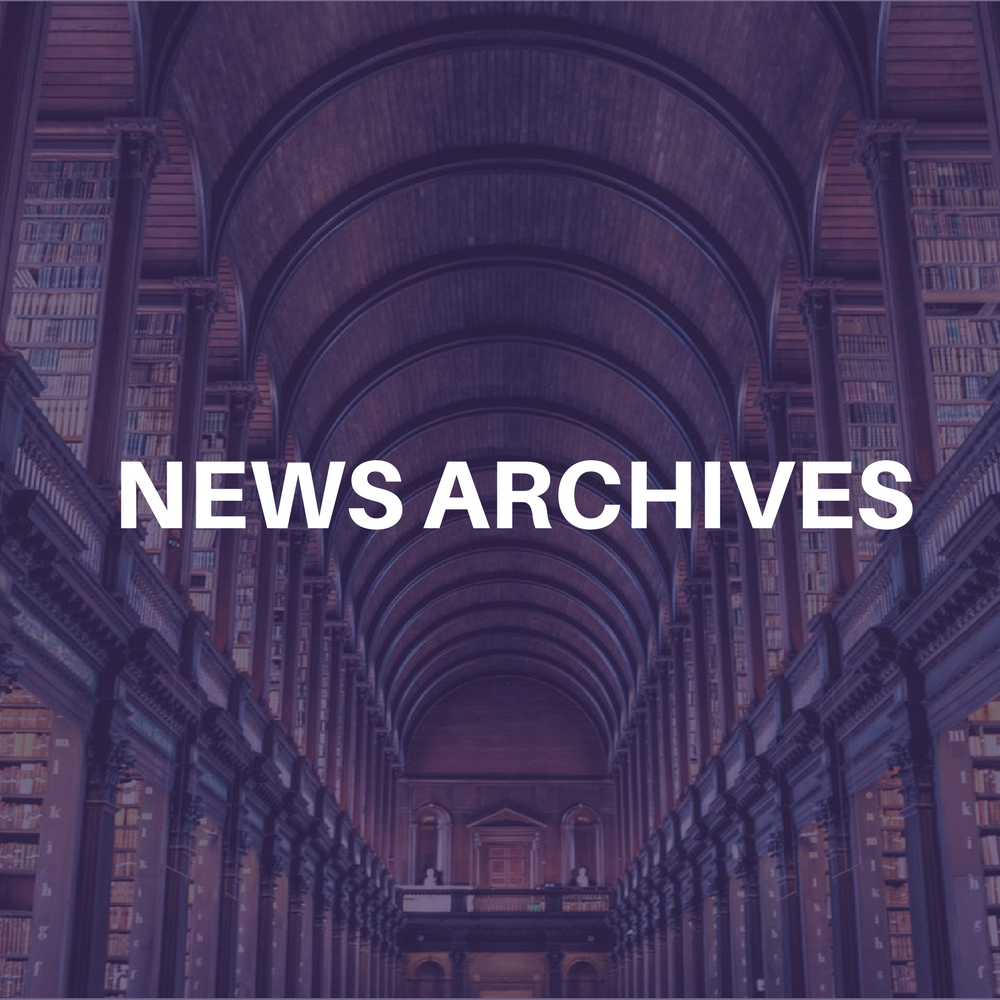 I wanted to watch the Peter Himmelman documentary.
You've got to know. Everybody's selling SOMETHING! Everybody's looking for notice. And they seem to find me. Hell, they find anybody who can reach thousands of people, people they can't reach.
I wanted to watch this Himmelman movie because the trailer was funny. Seemed to be made with a sense of irreverence. Maybe that's why it appealed to me, we Jews are irreverent. (Check it out at: www.peterhimmelman.com.) Before I left the house I put it in a plastic bag, along with a bunch of other DVDs people have sent me that I've never gotten around to watching. But when I went to retrieve the disc at Felice's house, I found out I'd pulled the WRONG DVD! I'd taken the documentary on BENNY MARDONES!

Bob Lefsetz, Santa Monica-based industry legend, is the author of the e-mail newsletter, "The Lefsetz Letter". Famous for being beholden to no one, and speaking the truth, Lefsetz addresses the issues that are at the core of the music business: downloading, copy protection, pricing and the music itself.

His intense brilliance captivates readers from Steven Tyler to Rick Nielsen to Bryan Adams to Quincy Jones to music business honchos like Michael Rapino, Randy Phillips, Don Ienner, Cliff Burnstein, Irving Azoff and Tom Freston.

Never boring, always entertaining, Mr. Lefsetz's insights are fueled by his stint as an entertainment business attorney, majordomo of Sanctuary Music's American division and consultancies to major labels.

Bob has been a weekly contributor to CelebrityAccess and Encore since 2001, and we plan many more years of partnership with him. While we here at CelebrityAccess and Encore do not necessarily agree with all of Bob's opinions, we are proud to help share them with you.
Like I give a fuck. All I know is Tommy Nast always foams at the mouth about him. I was frustrated. We'd just gotten through watching the end of the Jean Harris story on HBO, which had more stars than a THEATRICAL movie, and I was in the mood to sit back and be entertained and I had the WRONG DISC! I explained the situation to Felice. I asked her if we could take a chance. Hearing yes, I inserted the disc into the DVD player.
She had no fucking idea who Benny Mardones was. But, just a few minutes in, I heard this vocal…she was singing along to his big hit, "Into The Night". You KNOW this? I mean I don't see this as being up her alley, shit even I hardly know it. But Felice smiled and said OF COURSE!
The sound was terrible. We were laughing at the documentary. And then we got hooked.
We're used to the stories told by VH1. You know, band rises to the top, does drugs, gets ripped off, and is now happy and back together. Well, this documentary didn't have quite the same FLAVOR!
Benny had the character of someone you didn't want to run into in a blind alley. He didn't grow up solidly middle class, rather LOWER class. His father went out for a pack of cigarettes not long after he was born, and then…well, eventually, an abusive stepfather came into the picture.
Yet I still wasn't interested at this point. What hooked me was Bill McGathy.
I mean here's the king of AOR promotion, right on Felice's LG. And then Tommy Mottola. And the aforementioned Tommy Nast. And Doc McGhee. You could tell they were doing it as a favor. Because once upon a time, they BELIEVED in Benny Mardones. It was like old home week. The TRUE inside music business.
And Benny turned out to be an uneducated hothead. Who eventually got hooked on drugs. But boy could Benny SING! Even a disbeliever like me was convinced as the footage rolled on.
Today's America is one of winners and losers. You're either on the top or the bottom. What about someone in the MIDDLE! In BETWEEN! Getting BY!
Benny Mardones had one gigantic hit on one of the worst labels of all time, Polydor Records. He made a million dollars. Instantly blew it. And when his second record was released, there was a regime change, and all his supporters at the label were gone, PFFFT, just like that.
God, how many labels has Benny been on? SEVEN? And not all secondary. He was even signed to Mariah Carey's CRAVE not even a decade ago.
But Benny has never come back.
Why, you ask?
Was it because his labels kept folding? Was it the luck of the draw? Or was Benny Mardones just too uncontrollable, too much of an ASSHOLE?
There's the story of him kicking in the computer screen of the bigwig at Polydor, and then flipping over his desk when said exec wouldn't give any cash to another artist on the label whose million selling albums were behind him. The company had made their money, they didn't TECHNICALLY owe the artist any more dough, but it was the RIGHT THING TO DO! Labels don't do the right thing. Never have, still don't.
So, Benny descends into drugs. Until Tommy Nast reaches out from Syracuse, where he's playing every track on his album, and believes he can SELL OUT!
And that's how Benny Mardones becomes a star in upstate New York.
That's what this business is built upon. Fans. Believers. The people running the labels don't acknowledge this. They think it's THEM! Self-anointed legends like Clive Davis massage the tracks and deliver them to bought and paid for people from on high. They sell today, but the artist can't be arrested in a year or two. Because one key element is missing. The FAN!
It starts with the artist. The label is just the midwife. And then it goes to the deejay, the connector, the person who sifts through the pile of releases to anoint ONE for a push, to become a hit. Today deejays have no power, and tracks are not picked for their merit, but for their marketing campaigns. The soul is gone. Which is why the audience is gone. Because when the deejay believes, when HE picks out the good stuff, you listen. The relationship is based on trust! Now there's no trust. How can there be? When every step in the food chain someone is PAID OFF!
Benny Mardones ends up becoming a star in Syracuse. He plays to over 10,000 people a gig. He does about ten shows a year. And he's NEVER HEARD OF OUTSIDE THE METRO AREA!
Records need to get started somewhere. Based on reaction. And then you spread the word. It's a GRASS ROOTS EFFORT! Now it's all top down marketing. There's no discovery. It's not about reaction, but DICTATION!
Watching this documentary, you've got no doubt that Benny could have been a national star. If only someone had gotten behind him.
Then again, even he admits he was a prick.
But not a prick with NO success. He was good friends with Roy Orbison. He's STILL living off his one hit. Which he believes, rightly, will outlive him. If this isn't the American dream, I don't know what is.
I'd like to tell you this is a great movie. But, like I said, the sound is bad. And there's a feel good ending, which is superfluous. But inside this documentary beats the heart of rock and roll. From the underprivileged musicians who see this as their only way out to the fans who see their music as a reason to live. Everybody who wants to get into this business should see this movie. Because this is what it's about. You'll laugh, but you'll be touched. Benny's trying. And we care, because he's got that great voice. No autotune or tapes are necessary, you can hear it in the live performances.
This is why I love rock and roll. The root honesty.
TV and movies are made for the man. They're homogenized. Filtered. Whereas the records USED TO BE straight from the musician's heart to yours. Expect more honest flicks, now that the public has the means of production in its hands. And, expect better music now that you can make a record on your computer. We've got to cut out the middle man. It's got to be just artists and fans.
If Benny Mardones had been on Columbia or Warner Brothers instead of two bit Polydor, he'd be a household name today. Let's not let the system prevent the next talent, the NEXT Benny Mardones, from reaching desirous fans.
When you put up Bob's new letter this week, please add this to the end and then the letter from Benny himself that I will be sending next.
---
Jackie Curbishley:
Don't often disagree with you Bob, but I'm afraid Mardones was second rate. He has to struggle to hit his notes. He had a voice but was singing the wrong songs, and a proper singer would know that. I'm surprised that he warranted a documentary when there are infinitely better singers out there spending years as back-up to 'household names'. Mardones would never have been one………..listen to the album on a weekday and you'll find it's mostly excruciating. One track does not a household name make.
————————————————————————————————
Al Kooper:
wait till they do MY documentary "Always a Best Man"
————————————————————————————————
Neil Lasher:
I worked for Polydor, actually. Bill was my boss for a while along with Jerry Jaffe. But the story reminded me of the years I worked for EMI records. (way before it was linked with SBK). Jim Mazza was president. Dick Williams headed pop and Ken Benson ran AOR. Anyway, I was the local Cleveland rep at the time and we had a similar situation with a regional Monster. The Michael Stanley Band. They could sell 20000 tickets at the drop of a hat. Yet could barely be heard in Toledo to the west or Pittsburgh to the east. And like Nast this band had its Kid Leo and WMMS as its prime supporters. Yes radio made a difference then. They were an integral part of artist development. And even if the band didn't break on a national level, they still were hometown heroes.
————————————————————————————————
Todd Bird:
Great insight into an artist I thought I was the only one who remembered – Benny Mardones. Unfortunately, there has never been another Mardones song that has captured the soaring raw energy of "Into the Night". In 1998, "Bless a brand new angel" was released on Ode/Cbs, but there is no real stand-out track. His voice is still as powerful as ever, but his material is ordinary at best.
I once heard a bad joke that went something like "I went to see Patrick Swayze in concert about 10 minutes ago and it was fantastic. He opened with 'She's like the wind' and then we all helped the band pack-up their equipment and went home…". The plight of the one hit wonder. Although, I will admit that Benny's one hit was much more memorable than Patrick's, at least Patrick had a primary career in entertainment to return. Benny, on the other hand, disappeared for a couple of decades and, as you said, re-appeared in Syracuse.
Although, I am saddened by Benny's rather short stay at the top of the charts and lengthy addiction to drugs, I can't seem to feel too much empathy towards him. After all, how many people can say they were ever at the top of the charts even once? Not me.
————————————————————————————————
Bruce Berman:
Do I remember Benny Mardones….
I was a freshman in college at the Univ of Miami.
I played acoustic guitar (no virtuoso but I sure felt it) and this guy (Ian Goldmunz) on my floor comes to my door one day hearing me play and says, can u play that thing in G. He starts singing, just making up stuff mostly about living on the dorm floor and about the guys who lived there. Guys start crowding into my room to listen.
This became a regular thing.
Turns out one of the guys, Eddie Pozwalwi, is Benny's cousin. It's 1979 and Benny is down there, in Miami, making his debut album. Eddie wants to bring me to meet Benny…cause Eddie believes in Ian and me. He takes me to the Coconut grove hotel. Benny has this cool room. He has the first boom box I had ever seen and it was blasting Cheap Trick's Live at Buduhkhan. There were hot women and drugs everywhere. I was a sheltered Jewish kid from Indianapolis. This was my rock and roll dream come true.
Benny takes a liking to me and we go out on the terrace of his hotel room. He takes a call on his cell phone which is the size of his shoe. I think I am on a different planet. He lets me try making a call. It was the coolest thing ever.
I tell Benny about what Ian and I do. That I just start playing and he just starts singing and the magic happens. Benny says I want you and Ian here in my room tomorrow to play for me. I can't believe it. A rock star, who is making a record wants to hear us do our thing. I was in heaven.
So our meeting got postponed a couple of times but then the big day came. We show up and I offer up 2 joints. I wasn't much of a smoker but my older cousin who hitchhiked from Louisville to Indianapolis one summer had given the joints to my parents. So naturally the joints had sat in a drawer for years. When I went off to college I appropriated them to take with me.
In the room was not only Benny but Robert Tepper (real sweetheart of a guy) who co-wrote 'Into the Night'. We all smoked. Benny said it was the best pot he ever had.
I hit my first strum and bang, I break a string. Of course I hadn't thought to bring extras. I was sooo nervous. So Robert says why don't you use my Guild. I had been playing on a $50 acoustic. This Guild sounded like a record to me.
So Ian and I are in the zone and we do our thing for about 45 minutes straight. I just played whatever came and Ian just sang from his heart. No songs, so preconcieved ideas. Just creating in the moment.
Benny had set a recording device and at the end Benny and Robert were blown away. Benny said I want you guys to write me a song. A real song with a Beg, a middle and an end. He says get in a room and don't leave it until you have the song. Ian and I thought we had just hit the big time.
Benny then informs us all in the room that the tape of our performance was his property. We tell Benny we have tons of our idea tapes. He wants them to listen to to look for a song in them. We gladly deliver them.
So Ian and I write "Blame it on the White Man." We record it at Gusman on campus at U of M. We get it to Benny. The word is… he wants to put it on his album. You can only imagine the dreams and visions that went thru Ian's and my head. Everyone on the floor treated us like stars. Eddie is now going to be our manager!
Turns out Benny's producer turned it down. TOO RADICAL. They were going for a more all-american image. I remember seeing Benny on the Midnight Special and he had an American flag as his back drop. I do remember thinking Benny had blown it. It was his big tv performance and he was as stiff as a board. He looked scared out of his mind. I was really disappointed for him.
Anyway, a few months later Ian ran into Benny at a gas station one night. Benny was in a limo. He signed an album for Ian and I.
I have only warm memories for him. Whenever I hear "Into the Night" on the radio it takes me right back to those days. Right back into the heart of a young boys rock and roll dream.
I was always rooting for Benny. Still am.
————————————————————————————————
Andrew Loog Oldham:
salutations on the benny mardones report. i had the pleasure of producing the record BEFORE "into the night". it was for larry utall… yep, that one and his private stock. i made it in new york – a studio in the brill building natch – and bearsville, where i saw for the last time albert grossman. i was bearded, wired, understood benny completely and albert, who had employed me for ten days on dylan in ' 62 looked upon me like the wayward cause he had lost to – the kid who may not be coming home again. in any event the recording was as good as could be when you are all desperate ….. but benny was pure love and hustle. we had jerry shirley on drums and mick ronson on guitar. everyone was trying so hard to beat the coke and fame rap. benny used to come to my pad on CPS with helium dentist baloons, we did ' em for breakfast. he only wore and trusted people who wore white shoes , which beat the qualifications willy de ville and elliot easton were insisting on at the same time …..
benny had this song called "it's all for a reason" which we all loved and concentrated on as the single. record was mastered, larry utall was nervous, a week before benny was to be shipped i picked up next week's record world and on the front page picks was a new A&M release, "it's all for a reason" by the alessi brothers. it was the same song. i called benny and asked gently if he would explain, if not to me, then perhaps to utall.
"well, andrew," sez benny," they came around, got high, i told them it was good and helped them finish it. they shoulda given me half the song…"
benny was a vietnam vet, a volatile vet, and the most american, american artist i've ever worked with. our single sucked, never mind the competition, we were all too hungry in a wired way. on the LP there are some very nice ideas …. and yes, boy … could he sing. a heart of gold, a heart of america, an absolute nut who will always have a piece of my and esther's heart.
thanks 4 the memorie, best from bogota, ALO
————————————————————————————————
John Hartmann:
Everybody grows up. I know Benny Mardones. I worked with Benny Mardones. Benny Mardones is a friend of mine. Nobody knows the real Benny Mardones. I have just listened to his next record. It is the best album I've heard in 20 years. And definitely his greatest work ever. Even though he has not been seen on MTV or flooded on the air waves, he has not lost any of his vocal and song writing skills. If a great voice, talent and tunes were the criterion Benny would have his biggest hits yet. Wait until you hear "Innocent Girl" and "The Train Doesn't Stop here Any More." Benny is the last of the romantics. Pax. Hartmann
————————————————————————————————
Rocky DelBalzo:
Wow. When I saw "Benny Mardones" in the subject line of your email I thought he had died. I was fortunate or unfortunate enough (depending on your point of view) to be at the center of that storm in the late 70's. I think I am somewhere in that movie as well. I worked side by side with McGathy at Polydor (what a fucked-up label that was) and was the guy who actually promoted Tommy Nast on Benny's music. You were right when you said Benny could sing. Benny was an incredible live performer. He could spin a tale like no one I have ever known. The trouble is it was hard to tell what was fact and fiction. Benny threatened the lives of almost anyone who was close to him. He totally burned every bridge he ever crossed. It truly is one of the saddest stories I have encountered in the business. Benny had the potential to be an incredibly big performer. He was just his own worst enemy. I have seen Benny since and he is charming and warm. It must be very hard to be him. To realize what could have been. I was one of those guys who believed in Benny. Unfortunately, Bill and I were in the beginnings of our careers and no one at the label really gave a shit what we thought. They felt he just wasn't worth the trouble. Sorry to say, to their way of thinking, they were right. By the way, if you can tell me where to get a copy of that special I would love to see it. I am sure there are things, that even I forgot.
————————————————————————————————
Pat Pierson:
That's why I hate BM, when Tommy ran a Syracuse radio statio circa 79-80 that's all i fukkin heard ad nauseum…. he ran it into the ground….
————————————————————————————————
Tommy Nast:
I must admit it was a surprise this morning to see you write about Benny. Yes, I have "foamed at the mouth" about Benny since 1979 when I first saw him perform and your words today have given me some sort of vindication (not that I was ever looking for that from anybody).
When I first met Benny I told him after seeing him live that I was going do everything I could to help break him. At the time I was the Music Director at a top 40 station in Rochester. Shortly after I moved to Syracuse to launch a new "Abrams" station. Benny's Never Run Never Hide album hit my desk and when I went on the air the night I played every track and told the audience this was the best new singer I had ever heard. Well a lot of those listeners agreed with me. Every release he had since then has been played in that fine city and yes, Benny still to this day has amazing success there.
To this day I still believe in my heart he has the best voice of any artist I had the pleasure to work with over the years. His passion and energy are unequalled even now and I encourge your readers find some of his music and enjoy it as I think it still stands up! His Private Stock debut Thank God For Girls and the two Polydor releases Never Run and Too Much To Lose say it all. He was (and still is) one of the greatest showmen that ever set foot on a stage. I couldn't have been prouder of helping to make him the star he became even if it was in Syracuse, New York.
I wish today that a radio station could make the kind of impact we did then.
————————————————————————————————
Greg Ross:
Thanks for the piece on the Benny Mardones documentary. You have no idea how many people forwarded it to me. And I finally have a good quote for the back of the box!
Two things I should mention, we are redoing the sound before we release it. It's been a nightmare since the beginning. And I am redoing the ending. I am interviewing Eddie Money soon and I plan to cut him in and than finish the movie. I always felt like I needed one 80's contemporary to be in there, and Eddie Money would fit in well.
Just so you know – Benny has a new record coming out on April 11th on Warrior Records called Let's Hear It for Love, produced by Jim Ervin. And, he is writing songs with Sylvester Stallone for Rocky: The Musical.
For what it's worth, both Dick Clark and Merv Griffin let us use the footage for free and wrote Benny long letters after watching the doc. Dick Clark even took him out to lunch. I thought that was very cool on both their parts…
————————————————————————————————
Mike Mettler:
After a long, LONG deadline week, as I was headling home Friday night, I decided to stop at Midtown Comics to detox and pick up some reading material for the weekend. More often than not, Midtown pumps in either JACK or Q104. This night, it was JACK. A few unrelated tracks went by as I scoped the racks, grabbed the latest must-read comics and trade paperbacks, and eventually got in line. (It's always busy at Midtown on Friday nights.) "Into the Night" came on as I was third or fourth from checkout. The guy behind me started whistling, then singing along to it. I doubt he even realized that we could hear him. When I got to the checkout, I grabbed a loose sheet of paper off the counter and jotted down the song title. Figured I'd check my iPod once I got to the train to see if I had the song on it. Benny's name escaped me at the time; I was thinking the artist might be somebody like Paul Davis.
I had a few songs named "Into The Night" on my iPod — one a touching solo track from Gordon Downie, the other a haunting cut by Julee Cruise & Angelo Badalamenti from the Twin Peaks soundtrack — but not this one. After I got home, I typed the title into iTunes and Benny came up with a few different versions — alas, none of them the original. I bought the version he re-recorded for his self-titled 1990 album just so I could have it on hand (it's not bad). Figured I'd track the original down when I had a few minutes.
THEN when I got up this morning, I saw your latest Letter with Benny as the title. Smallish world, eh?
————————————————————————————————
Jeff Laufer:
i liked your words on benny. in fact i worked his record on polydor where it went top ten on billboard's singles. he was "out of control". i recall when i picked him up that the sunset marquee hotel to take him to the office for interviews i accidentally hit a car. well benny got out of my car and wanted to beat the shit out of the driver. nonetheless i always loved benny and in concert he could sing like on one else. polydor wanted him to be their "eddie money". but benny was too volatile; even for rock n' roll.
the story doesn't end …..
i got the single played on krth when they would play currents and the record turned into a smash. but once it peaked it went away like most records, however the music director there, guy zapoleon about 10 years later was working at a chr station in phoenix and started to play the song again and it became a hit all over again. that's my story and i know.
————————————————————————————————
Bob Piascik:
The Benny Mardones story kind of reminds me of the Michael Stanley Band from Cleveland. He had a semi-hit in 1980 ("He Don't Love You") but never REALLY broke through. He can sell 10,000 tix in Cleveland and is a local celebrity but is unknown everywhere else
Here in Columbus area the equivalent is John Schwab from McGuffey Lane. In Indianapolis I think it's Henry Lee Summer.
There must be one in every medium sized city: Has-been (or never-was?) still living on 80's 'brush with greatness'.
————————————————————————————————
Jenn Federici:
Wow flashback. I grew up in upstate NY (about an hour from Syracuse) and Benny was the 2nd concert I ever saw. It was a big deal to get a T-shirt autographed by him and I am sure I still have it around somewhere…
————————————————————————————————
B. Holmes:
You have NO IDEA. I lived there at the time (and knew Tommy) and it was like being in an alternate universe. Sixty miles away you couldn't give away enough tickets to fill a club. In Syracuse, he sold out the Landmark twice (3000 seats a pop) when he announced gigs. He was probably the biggest draw in town for a couple of years.
————————————————————————————————
Benny Responds
DEAR BOB…
MY RESPONSE TO THE UNBELIEVEABLE OUTPOURING OF OPINIONS AND EMOTIONS IS OVERWHELMING..
ITS NOT BEEN AN EASY LIFE, IN FACT IT'S BEEN A HARD LIFE…BUT I BLAME NO ONE BUT MYSELF..I HAD A CHANCE TO HAVE IT ALL AND I BLEW IT WITH BAD DECISIONS AND AN INSATIABLE APPETITE FOR ANYTHING THAT FELT GOOD…..I REMEMBER STAYING AT THE SUNSET MARQUIS HOTEL WHEN "INTO THE NIGHT" WAS PEAKING AND I WAS DOING A LOT OF NATIONAL TELEVISION AND IN MY ROOM WERE BEAUTIFUL WOMEN AND ASHTRAYS FILLED WITH DRUGS…
WELL SPRINGSTEEN WAS ALSO STAYING THERE AND WE WOULD CHAT AND EXCHANGE PLEASANTRIES. I'D ALWAYS MAKE HIM LAUGH BY TELLING HIM HOW SICK I WAS OF HEARING "BORN TO RUN"…AND HE WAS A GREAT GUY..
BUT I SHOULD HAVE GOTTEN THE MESSAGE BACK THEN, BECAUSE WHILE MY ROOM WAS FILLED WITH ALL THE ROCK MAGS AND WOMEN AND DRUGS, BRUCE WAS SITTING POOLSIDE IN A PAIR OF BOXER SHORTS AND A WIFE BEATER READING THE WALL STREET JOURNAL….
I MADE SOME MISTAKES, YOU DAMN RIGHT…BUT MISTAKES WERE MADE BY POLYDOR AS WELL, AT THE MOST CRITICAL TIME OF MY CAREER COMING OFF OF A HUGE RECORD…AND THEN THE DRUGS TOOK OVER AND MY FRUSTRATION AND ANGER TOOK ME TO THE POINT OF NO RETURN..
MCGATHY STOOD BY ME AS DID A FEW OTHERS IN MY LIFE, BUT BASICALLY I DISAPPEARED BECAUSE I DIDN'T WANT ANYONE TO SEE ME AND SEE WHAT I HAD BECOME…I MAY NEVER SEE SUCCESS LIKE THAT AGAIN OR MAYBE THIS LATEST ALBUM THATS COMING OUT WILL SHOW EVERYONE THAT MY VOICE IS AS STRONG AS EVER AND THAT IN THIS, MY ACT THREE, I AM WRITING THE BEST SONGS OF MY LIFE…
I DEFY ANYONE TO LISTEN TO "THE TRAIN DON'T STOP HERE ANYMORE" OR "WHEN THE LIGHTS GO OUT" OR "INNOCENT GIRL" TO MENTION A COUPLE AND TELL ME THAT MY WORDS AND MELODIES ARE NOT THE GOODS…IT MAY OR MAY NOT SELL..BUT ITS THE GOODS….
AND LET ME JUST SAY THIS…I LIVED THROUGH WHAT WOULD HAVE KILLED MOST MEN…AND AFTER I HAD LOST EVERYTHING AND EVERYONE, I QUIT A THOUSAND DOLLARS A DAY FREE BASE HABIT ON MY OWN, ALONE IN A ROOM IN SYRACUSE, NEW YORK, SIMPLY OUT OF MY STUBBORN REFUSAL TO NOT BE THERE TO RAISE MY NEWBORN SON SO HE HAD A FATHER BECAUSE I NEVER DID…NOW HE IS 20 YEARS OLD AND BEAUTIFUL….
AND I FACE MY PARKINSONS DISEASE LIKE I FACED EVERYTHING ELSE IN MY LIFE …HEAD ON WITH NO BLAME..I PLAY THE HAND THATS DEALT..AND I HAVE HAD SOME HARD HANDS TO PLAY..BUT THATS LIFE…MY LIFE..AND THROUGH IT ALL, I TRIED TO BE NICE TO EVERYONE AND GRATEFUL TO RADIO FOR THEIR LOYALTY TO "INTO THE NIGHT" WHICH LITERALLY KEPT A ROOF OVER MY SON AND MY HEAD AND FOOD ON THE TABLE..AND ALONG THE WAY BECAME ONE OF THE MOST PLAYED SONGS IN ROCK N ROLL HISTORY…
I MAY NEVER DO ANOTHER THING THAT PUTS ME RIGHT FINANCIALLY OR BACK ON THE RADIO…BUT NO MATTER WHAT, I'VE LEFT MY FOOTPRINT IN THE SAND WITH A BEAUTIFUL SONG CALLED "INTO THE NIGHT" THAT BROUGHT A LOT OF PLEASURE TO MILLIONS OF PEOPLE AROUND THE WORLD…
I REGRET MY FOOLISH WAYS AND LOST OPPORTUNITIES….ROY ORBISON USED TO TELL ME…"BENNY JUST SING AND YOU'LL HAVE IT ALL"….I SHOULDA JUST SANG………..BENNY MARDONES