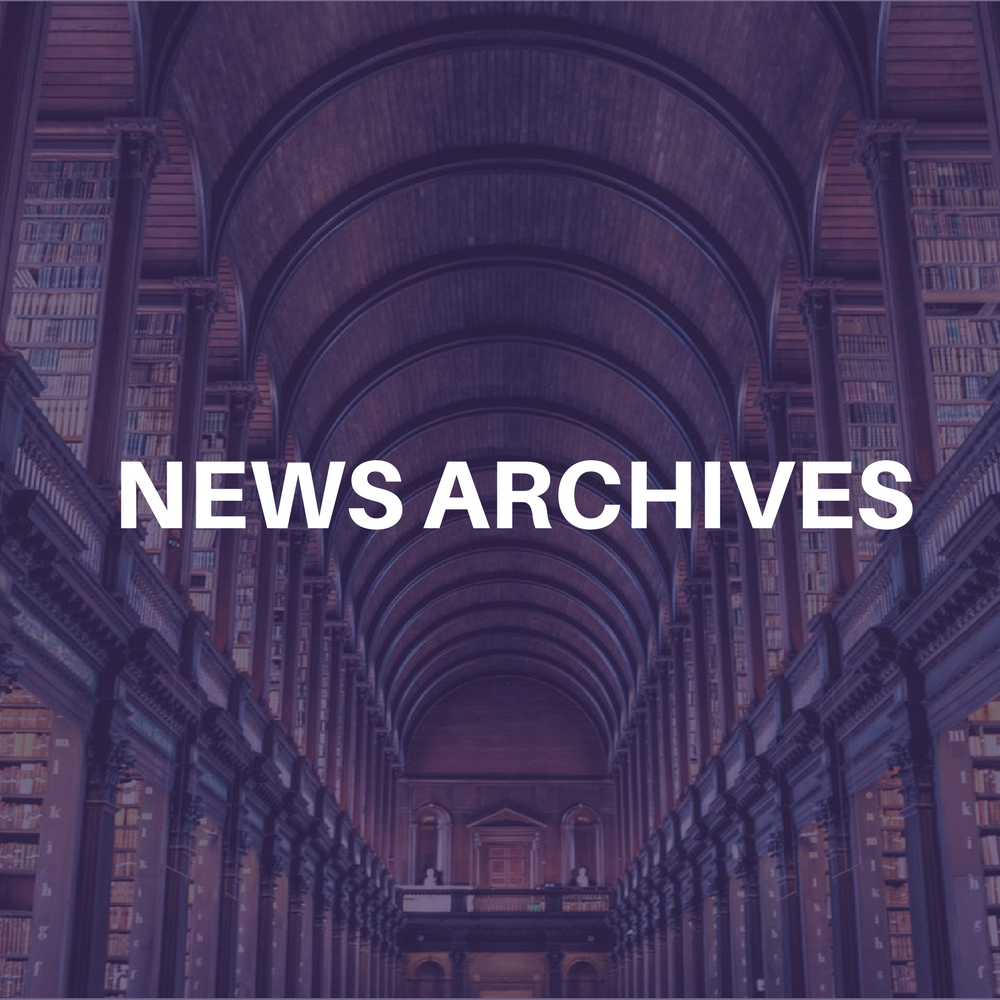 Where I went to college, at Middlebury, in Vermont, they had what was known as the 4-1-4 system. What that meant was the first semester ended before Christmas, not typical when most schools required five classes and finals were AFTER Christmas, the spring semester started in the middle of February, and in the middle, for the month of January, you took only one course, INTENSIVELY! In January 1971, I took "Political Campaigning". A simulation within which you ran a political campaign. But what I didn't know when I chose it was that it was a "gut". For those of you not intimate with the language of the prep school, and we learned ALL these terms from the prep school kids, a gut is an EASY course. One you can slide through with minimal work and still get a good grade. We were supposed to read three five hundred page books..

Bob Lefsetz, Santa Monica-based industry legend, is the author of the e-mail newsletter, "The Lefsetz Letter". Famous for being beholden to no one, and speaking the truth, Lefsetz addresses the issues that are at the core of the music business: downloading, copy protection, pricing and the music itself.

His intense brilliance captivates readers from Steven Tyler to Rick Nielsen to Bryan Adams to Quincy Jones to music business honchos like Michael Rapino, Randy Phillips, Don Ienner, Cliff Burnstein, Irving Azoff and Tom Freston.

Never boring, always entertaining, Mr. Lefsetz's insights are fueled by his stint as an entertainment business attorney, majordomo of Sanctuary Music's American division and consultancies to major labels.

Bob has been a weekly contributor to CelebrityAccess and Encore since 2001, and we plan many more years of partnership with him. While we here at CelebrityAccess and Encore do not necessarily agree with all of Bob's opinions, we are proud to help share them with you.
But the teacher never asked about them, and inquiring amongst the jocks, and guts are always populated by jocks, I found that NOBODY was reading them. So, every day of the
week, I strode across campus for the class, from 9-11, really, only Monday through Thursday, and then I'd rush back to my dorm room, without even stopping for lunch, put on my long underwear, sling my Rossis over my shoulder, pick up my Langes and walk down to the Mobil station. The designated place from which to hitch a ride to the Middlebury College Snow Bowl. After hitting
the slopes all afternoon, maybe grabbing a 25 cent hot dog in the base lodge for sustenance, I'd come back to campus, eat dinner and then end up in Dave McCormick's room. It was a ritual. The lights would get dim. As the evening wore on we'd light a zilch. It would start off with talk. But when the marijuana finally hit, when we were finally good and stoned, we'd just sit there, listening to the music. Staples were "Layla". "To Our Children's Children's Children". And "Idlewild South".
At this point, the Allman Brothers Band was just something I saw in tiny pictures on Atlantic inner sleeves. But, over that month in Dave's room (and into spring semester!), I became INTIMATELY acquainted with their music. Dave would drop the needle on the record, those twin leads would start to sing, and we'd start our adventure.
Yes, the first side of "Idlewild South" is remembered primarily for "Midnight Rider" and "In Memory Of Elizabeth Reed". But they were set up by the opener, "Revival". A track that started softly, and built. Into a handclapping anthem. You'd hear that music and your problems would fall away. Elation would squeeze out desperation. Your body would start to move. You'd feel that everything was right with the world.
I've seen the Allmans a bunch of times. Everywhere from New York's Academy of Music to Watkins Glen to Irvine Meadows. But I don't remember ever hearing them perform "Revival".
Just before entering the theatre to see "Doubt" on Thursday night, I got e-mail from Bert Holman. To the effect that to be in New York City and miss the highlight of the week, the Allman Brothers at the Beacon, was to waste my trip.
Not that Bert's my best friend. We've only met once previously. A decade ago, at the aforementioned Irvine Meadows. But he went to college with Steve Leeds, and my missive inspired him to reach out.
I was aware of the multi-week gig. The band's annual stand at the Beacon. Fourteen shows this year. Hell, I'd even read the review in the "New York Times". But I'd made no plans. But confronted with this opportunity, I wanted to GO!
But we were booked every night.
But then Saturday night opened up.
I called Bert on the cell. Told him we couldn't be there EXACTLY on time, but we'd arrive.
And after taking a cab from Ginny's apartment, after entering the stage door on 75th, after being greeted by the kind of roadie that made that occupation LEGENDARY, we were led RIGHT ON STAGE! I mean RIGHT ON STAGE! Not to the wings, but to three rows of five seats right behind Gregg Allman's organ. To the right was the icon. In front of us were Jaimoe, Butch and the third percussionist. And just to the right, stage center, were Warren Haynes, Derek Trucks and the bass player. And within SECONDS of us taking our seats in the second row, I heard that slide guitar, it was unmistakable, straight from the double live album, they were playing STATESBORO BLUES!
"Woke up this morning, had them Statesboro Blues"
I've got no idea what the Statesboro Blues are. All I know is Duane ripped all over the track, and Gregg WAILED! You could not listen to the track without your body doing the BENDS!
Right in front of us Jaimoe is pounding out the beat. You can see his body swing to the rhythm. He's locked on. It was like being on a freight train. One that powered up and LEVITATED!
It's so weird to be on the other side of the fence. You can feel the energy of the audience, you can see their heads bob, but up here, it was clear, the musicians were at WORK! This sound didn't come from a computer. Rather, a collection of men had to all get on the same page, and STAY THERE! Knowing the framework, maybe the destination, but not clear in advance how the dots were going to be connected.
This was what inspired us, got us hooked. Duane Allman was POSSESSED! And when he started to play, we could FEEL IT! Didn't
matter what the player looked like, if he could make his instrument sing, we paid attention, dedicated all our energy, became FANS!
It was so different from mainstream music today. Where everything's hyped, marketed. Hell, the Beacon felt like it existed in an alternative universe. If someone had only watched MTV, listened to terrestrial radio, they wouldn't recognize what was going on on stage, it would be COMPLETELY unfamiliar to them. It wasn't about STARDOM, but MUSIC! It was like being at a construction site, but they were building MUSIC! Oh, the band liked that people were watching, but that's not why they were doing it. They were searching for the groove.
And the band didn't lock on with every number. But then, after announcing they were going to do a new song, Gregg leaned into the mic and began singing "Desdemona".
The bands of yore put out new studio albums today and no one cares. "Rolling Stone" is about fashion and car ads. And there's no radio station to play the record. Which is why most acts have stopped making them. They just go on nostalgia tours, playing to middle-aged people with beer guts, trying to relive their memories. But sometimes this new material is GOOD! The Allman Brothers Band's "Hittin' The Note" from 2003 is one of these records. And the highlight is "Desdemona". An almost ten minute track that starts off bluesy, but then in the break goes JAZZY! And it was in this number, deep into the opening set on Saturday night, that the Allmans caught fire, truly became electric. The interplay between Warren and Derek was enough to get a teenager to pick up the guitar.
Not that there were any teenagers in the audience. But jam band fans, those in their twenties who can distinguish playing from hype, they peppered the audience, it wasn't only oldsters. They were treated to a MOMENT! Not a premeditated one, rehearsed and assembled in a recording studio, but one fashioned ON THE SPOT! It was like making the perfect loaf of bread, as opposed to buying the cookie-cutter one at the grocery store. Oh, the dimensions may not be perfect, but this handmade concoction has SOUL! It titillates your senses, puts a smile on your face.
Then Robert Randolph came on stage and they ripped it up with a twenty minute version of "Turn On Your Love Light". The old Grateful Dead staple, from the FIRST double live album.
And on the way back from the bathroom, from the bowels of the Beacon, drenched in long hair and smoke, in the wings, Bert told me the band had NEVER EVER played the number before. But since Robert was in town, they wanted to do something DIFFERENT! Wanted to do something FUN!
That's what they'd been doing for the past two weeks. Whoever was in town. They'd called up and told them to come down. And have some FUN!
They'd had Bernard Purdie. Peter Frampton. Susan Tedeschi. An eclectic bunch of PLAYERS! And with no rehearsal, like a band in the garage, they'd worked out the numbers on stage.
This evening, after intermission, turned out the grey-haired guy sitting in the row in front of us was John Hammond, Jr. Yup, Derek came over to admire his National Steel Guitar, and then the old bluesman took to his stool and worked it out. Then, after doing a number with Warren, he strapped on an ELECTRIC! God, I've never seen John Hammond, Jr. PLAY an electric. I haven't even SEEN him since 1970, which is maybe why I didn't recognize him. With his gray hair. Now facing the sunset as opposed to the sunrise.
Not that the Allman Brothers are far behind. Who would have thought the stars of yore would become just like their forefathers, itinerant blues musicians. They play because they have to, because it's the only thing they know. The media spotlight is not upon them, it's solely about the music and their fans.
And as the second set flowed, I felt my mind come unmoored. The experience of yore, of the music taking me on a journey, I recognized it, it had been so long. To sit there long enough, enveloped by the music, to relax. THAT'S the concert experience. It's not about Madonna spectacle. It's not about dancing, sets, moving about on stage constantly to keep the audience entertained. Rather, it's about playing music that loosens people from their everyday lives, their seats, frees them from the b.s. and allows them to see where their minds take them. Away from the mundane to the POSSIBILITIES!
And Gregg Allman played "Melissa".
But just before the show ended, close to midnight, Warren and Derek stood center stage, looked each other in the eye, and fell into that comfortable groove. Oh, so fast, so hard to replicate for the average player, but so FAMILIAR TO ME!
Yes, the band started playing REVIVAL!
Oh, Bert had told me the band had worked up seventy five numbers. That you never knew what each night would bring. I wasn't expecting it. And then, suddenly, I was seventeen again, in Dave McCormick's dorm room. Getting high, listening to the Allman Brothers.
But I haven't smoked dope in thirty years. And haven't seen Dave and most of the people I spent every evening with back then in just about as long. But I saw their faces as that southern sound came pouring out of the speakers. As the light show flashed to my left, behind the band. As the score of people standing, surrounding us on stage, started rising up and down to the music.
"People can you feel it, love is everywhere"
Doesn't feel like there's much love in the world these days. Doesn't even feel like it's a goal. That was a different era. When the musicians weren't sold out whores, but pied pipers showing the youth a better way. Leading them to a land of happiness.
And that's what the audience was. From the very first row to deep in the upper deck, people were feeling it, love was everywhere.