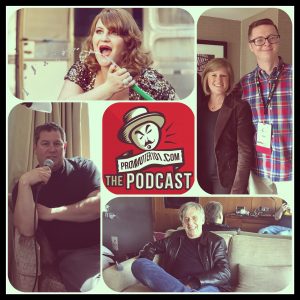 This week on Promoter 101 Featuring: Robomagic Live's Rob Hallett talks about is legendary Career From his days with The Sex Pistols to AEG.
Patti-Anne Tarlton talks about coming up in the biz as the Niece of Donald K. Tarlton and her current Role as COO of Ticketmaster Canada & Road Manager Sacha Bambadji spells out working for everyone From Beck to Barry Manilow.
Last Comic Standing's Amy Miller talks about the real world smell of every green room.
Plus Steiny and Luke debate the news of the week. And The Tacoma Dome's Kim Bedier turns the Tables on Dan in 3 Questions.