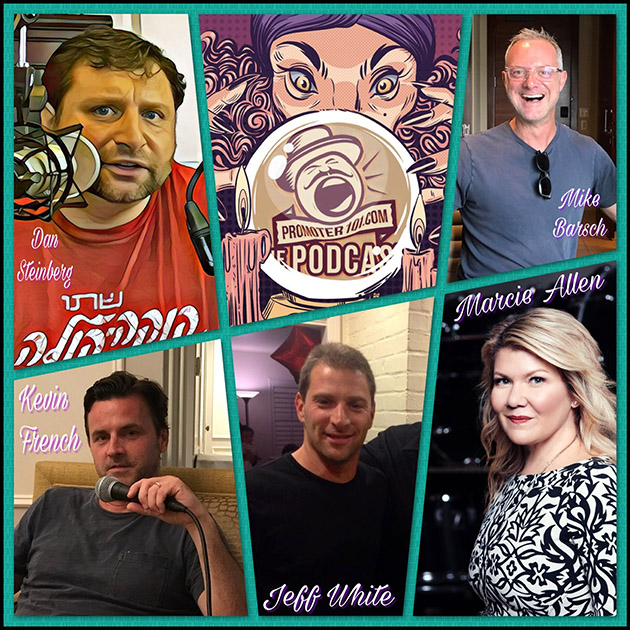 This week on Promoter 101 is all new with the reigning Queen of Sponsorship MAC Presents' Marcie Allen telling it like it is from working with Billy Joel and Foo Fights to making it in the music industry.
Paradigm's Kevin French is on top of the game representing The National, Afghan Whigs, The Decemberists, Frightened Rabbits and Guster, each act is doing amazing business, and he talks about his early days in the industry.
This weeks War Story is from Soda Jerk Presents' Mike Barsch and it's not to be missed.
Plus Ticketfly's Jeff White Joins Steiny for the News of the Week.