NASHVILLE (CelebrityAccess) Kristian Bush is launching a really cool podcast tomorrow and CelebrityAccess asked him about it.
Bush, known to some as one-half of Sugarland, and to others as a Wheelhouse Records recording artist, and to yet others, like this interviewer, as the dude who likes the Replacements and R.E.M., is launching "Geeking Out! With Kristian Bush," available on all platforms tomorrow (see the end of the interview for links).
It's a cool idea: Everybody has an obsession and few have anything to do with their careers, but everybody wants to talk about them.
There are 12 episodes lined up and the first one with Granger Smith comes out tomorrow, Jan. 23. Interviewees include Academy Award-winning screen writer (aka the person who built the TV show "Nashville") Callie Khouri, music journalist Hunter Kelly and actress/songwriter Rita Wilson.
The show is on Nashville Podcast Network, created by broadcast guru Bobby Bones.
JR: OK, so been wanting to talk to you because you're one of the few people out there in the country world who, like me, grew up with REM and the Replacements.
KB: Yes I did!
Tommy Stinson came by our office last summer and I walked around with him, saying stupid stuff like, "Tommy, look at this! Tommy!"
Oh my God! I would turn into a small child!
I'm a podcast fanatic. Love "Sword & Scale." Even lost a girlfriend over listening to too many podcasts. What do you listen to?
That's amazing! I have so many questions! What do I listen to? I listen to things that are somewhat based solely on the the things that I'm into. I love Song Exploder. I love to hear artists talk about their process. Like the Rivers Cuomo episode. It just about blew my mind when I found out he was doing this on a spreadsheet. He was writing his songs on a position on a spreadsheet, writing his lyrics that way, writing his melodies backwards. I was just completely shocked. Suddenly I felt better myself and my own crazy processes. Or I'd get into a TV show for a while, like "The Magicians." I would listen to all the different podcasts about the show. Some were high quality. Some were people sitting around a table.
I kind of come at it from a wide-eyed place, based on what it is I want to learn.
Why that show?
I get attracted to sci-fi television. I try to mitigate my obsessions, but that particular show shocked me because I didn't expect it to be as adult as it was, so I kind of hung in there. Suddenly there were naked people hanging in mid-air and I thought, well, that's kind of cool. As I got further in I realized the writers were hemmed in by their budget regarding special effects. Then I got into the actual story, then started listening to people about the reveals. It was a lot like "Lost." A lot of unanswered questions.
Well, I love magic and if you wanted to talk to me about that rather than "journalism," I'd go on for an hour. In other words, how excited are your subjects about talking about things they are obsessed with?
Well, I was given carte blanche by Bobby Bones, who is kind of the Grand Poobah of the Podcast Network. He approached me and said, "Look, man. I think you're interesting. I think anything you think of would be interesting. You come to me with an idea. You're the one that I want to go pick something from midair."
I was, like, "Does it have to be about music? Everybody wants me to talk about music."
Bobby said, "I don't care what you talk about."
He's written songs with me. My process is that of a mad scientist. I just grab things around me and start making noises and turn them into songs. So, when I thought about, the people I knew the best, who had the best stories I ever heard, were my friends talking about things they were into. I tried to figure out what boundary would push them or a stranger into the exact same spot of being passionate about something.
Have you ever seen the "Roadrunner Rules"? Chuck Jones, who made the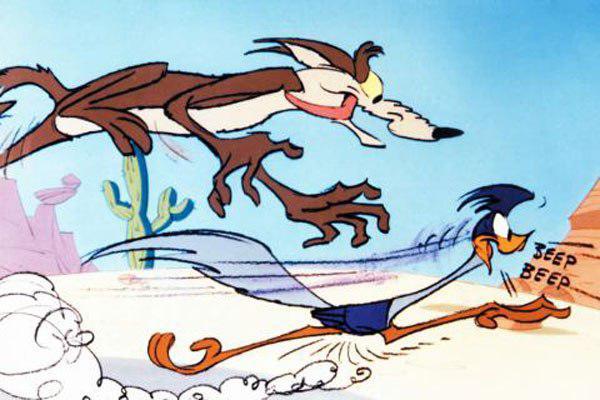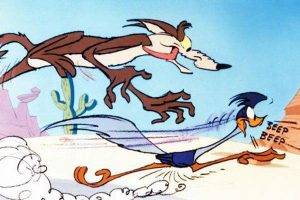 Roadrunner Rules like "The coyote will always be more humiliated than hurt" or "whenever possible the coyote's biggest enemy will be gravity" and can only order things from the Acme company. There were nine rules.
I loved how focused a story could be if it had rules.
So, the rule I came up with is, "I want to talk to you about the one thing that you're completely passionate about, something that has nothing to do with your job."
And it has been a 100 percent success. Just as you were saying about magic, people who are passionate enough to have a job that they care about also have the same enough passion, also, in other parts of their lives that they just don't get asked about. And they could be an expert in it.
I'm sure everyone wants to talk to Barack Obama about being president, right? Everybody wants to talk to, whoever, about what they associate that person with.
But what's fascinating to me is if you ask that person anything other than that question, how excited they get. So it's fun to listen into this podcast and hear people get excited. I'm just trying to rein them in. They want to tell you everything.
Why did you pick the initial people you did for the first podcasts?
Initially, I didn't even know if it would work. I was just trying to see if it was entertaining at all because I own my own studio, but a lot of these are on location, as I'm traveling.
The first one is really fun, the one with Granger Smith. We were just on a radio show together. I figure a lot of people have preconceptions of Granger because of his dual personality, performance thing. And I just didn't know enough about him, but we were label mates.
On the podcast, you can hear us discover all these things about each other, like you are a voyeur.
I started to pick people based on personality, and could convince to come onto the podcast, or people I just thought were fascinating.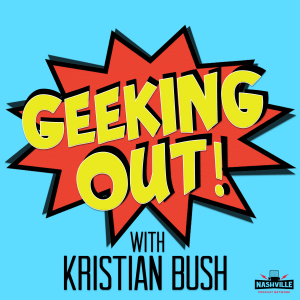 So what was Granger's obsession?
OK, you'll never believe this.
I asked him and he said, "Well, I'm a brand-new beekeeper."
He's only been into it for about it for about 10 months and he's obsessed. He's thinking about it maybe more than his kids. And it's awesome to hear this guy who, on one side is Earl Dibbles Jr., and on the other side is this new country star with heartfelt country music for the radio, and he's in the new artist cycle, trying to convince people to play his music – and at the same time he's totally into beekeeping.
There's a thing called "pod fade," where people come up with podcast ideas and they don't work out, and they fade away. This has to be the opposite, where people will seek you out to tell of their obsessions.
I'll tell you what, it's nothing but fun listening to people be excited. It feels good. It's a great way for me to spend an hour, and then I love editing it. They're getting better, so I hope they don't "fade."
All I can say from this is I'm learning things that I would have never known, and that feels good.
Would be fun for you to ask this of some of your heroes, if they came on.
Of course I'm looking to that possibility. I'm also a little scared because I don't want a hero to show up and say they're obsessed with strippers at the Gold Club or something, you know?
Or typewriters?
I mean, can you imagine, putting Tom Hanks on and saying, "Teach me how to rebuild a typewriter"? Don't be Tom Hanks for a minute.
You caught the reference! Then again, if George Clooney talked about paper, that could be an interesting hour.
Yeah, but I don't think you have to be famous to have an obsession. You just have to be honestly passionate about it. It's one of the reasons why I like sitting next to people on trains or airplanes.
OK, so not the first time you've been asked this today: what are you into?
Yeah. I have had a difficult time answering that question for the past 20 years as a recording artist. What is my hobby? I've had one publicist after another get very mad at me as I say "My hobby is my music or my kids." They just roll their eyes and see money go down the drain. That could have been further sentences in print.
I'm grateful to say I'm finally, totally obsessed with the current crop of board games. I'm dorked out on the designer board games.
Have you heard of "Ticket To Ride"?
Well, no but Cards Against Humanity.
Well, OK, That's kind of like a parlor trick. These are games that are predominantly coming out of Eastern Europe, like Poland and the Netherlands. They have layered strategy. It was something I started doing with my kids to get them off their phones for a minute, about five years ago. We got so into them that we started ordering them online and now there's an entire world of Kickstarter campaigns where you can buy into the games ahead of time. The game designers are doing incredible work and it's the most entertaining thing you've ever seen.
And I'm a total dork.
Here's the scoop:
TOMORROW: The first episode of my new podcast #GeekingOut debuts with a very special guest… subscribe now at @iHeartRadio or wherever you get your podcasts! https://t.co/Z0F5KGKSha #nospoilers #yeeyee #thatwasaspoiler pic.twitter.com/UsNaPJBzfV

— Kristian Bush (@kristianbush) January 22, 2018