This week In the Hot Seat with Larry LeBlanc: Cindy da Silva & Chris Tuthill, owners/co-founders The Rocks Management.
The resurgence of '60s Brit survivors the Zombies is surely one of the most delightful stories in modern rock music, and their managers Cindy da Silva & Chris Tuthill—as a couple–pulled it off together while working on a shoestring.
Owners/partners of The Rocks Management, the couple in life and in business, represent the Zombies, Hollis Brown, singer/songwriter Bruce Sudano, producer/artist Don DiLego, visual artist Terry Quirk, and visual artist/singer Vivienne Boucherat.
The two previously worked at Margo Lewis' Talent Consultants International in Nyack, New York. Tuthill started there as an intern in 1992 during his junior year at the New York University. After graduating as a Music Business major in 1993, he was hired and continued to work at TCI for 25 years, serving as a contract administrator, office manager, booking agent, artist manager, and tour manager.
At TCI, Tuthill worked closely on the management teams of Bo Diddley, Wilson Pickett, Lesley Gore, Darlene Love, Riff, and Chuck Berry's pianist Johnnie Johnson.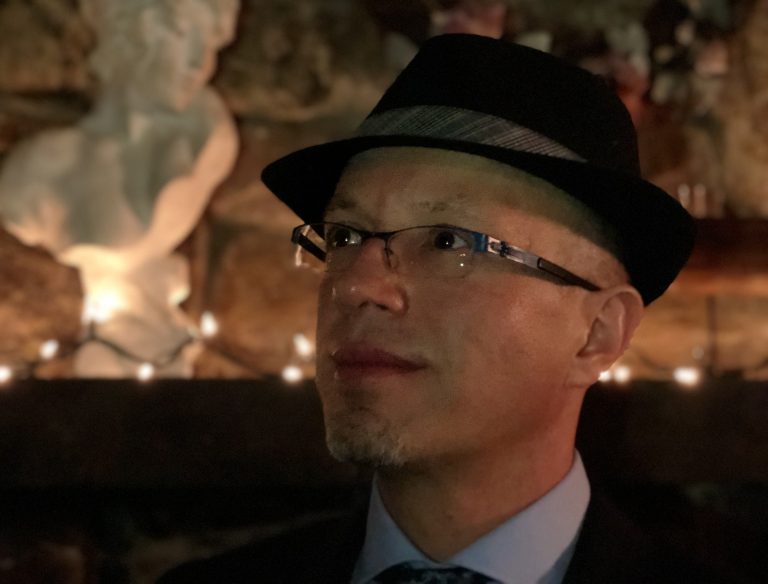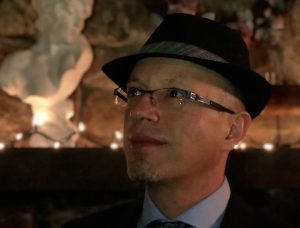 Prior to joining TCI as a contract administrator in 2012, da Silva had operated the talent management firm, da Silva Artists; and had been GM of NuNoise Records in New York. She began her career at the Jolly Roger Recording studio in Hoboken, New Jersey. There she created Jolly Roger Management to work with emerging talent coming through the studio.
Tuthill's duties at TCI as the Zombies' responsible agent for North America rekindled an interest in artist management, as he often found himself handling managerial duties out of necessity. After da Silva came onboard at TCI, the company went on to launch a management division, transitioning the Zombies from an American agency client to a worldwide management client, and taking on new artist clients as well.
After the pair departed TCI together, their boutique artist management company, The Rocks Management, was launched in June 2017.
You two are no longer working from your home at The Rocks in Sparta, New Jersey. You recently opened an office in Manhattan at 54th and 7th. Why the move?
Cindy: We have been in a vacuum for a few years. It's been great there. The Rocks is a really great place. It is a 100-year-old hunting lodge, and it's inspiring. We get a lot of work done there, but we didn't get to interact with a lot of people.
Cindy, you have owned The Rocks for a decade.
Cindy: Yeah. I bought it in 2008. We have been slowly fixing it up. Thanks to Facebook memories that showed me a picture from three years ago, I saw there was a window boarded up, and a huge icicle almost down to the ground. I started laughing, "Good thing I got the roof redone; good thing I replaced that window." But, yeah, it's a labor or of love, and a work of art.
What staff do you have at The Rocks Management?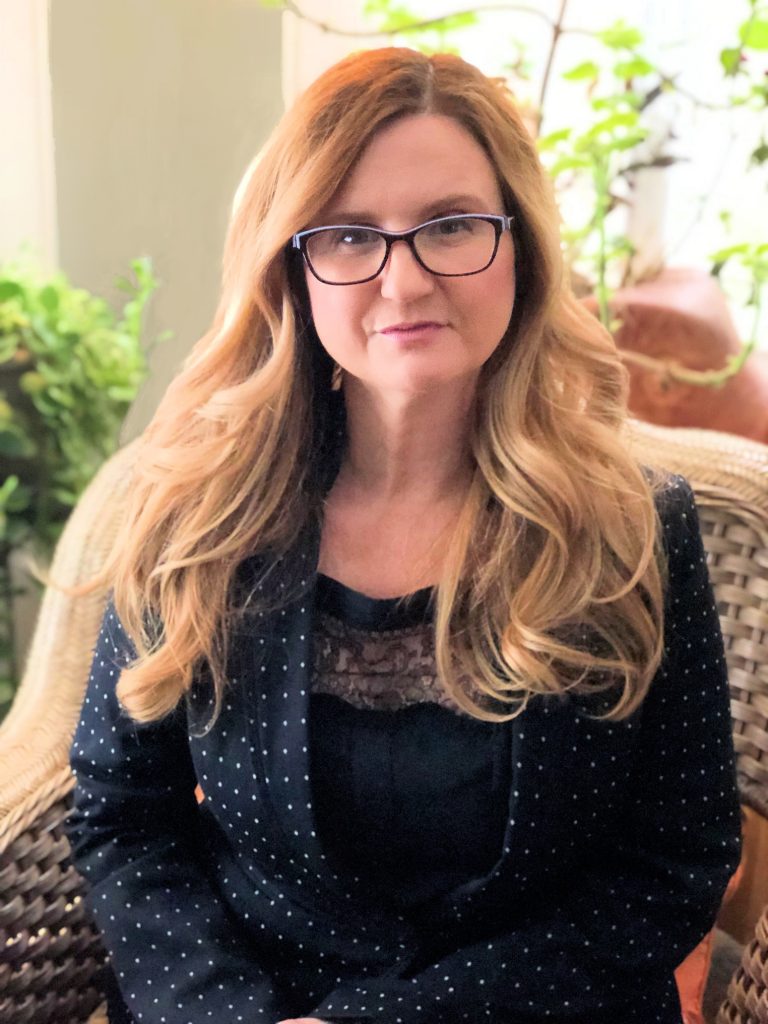 Cindy: We have two employees, Pam Ricklin and Cory Ianuale. Pam started with us at TCI (Talent Consultants International) as an intern over the summer before her last semester in college, and then we hired her as soon as she graduated. She started as our assistant, and now she handles our digital media, advances tours, scheduling, our online sales, and so on. Cory is part-time with us until he graduates college in May. He does our graphics, websites, branding and works closely with me on the creative and visual side of our business.
You two started working together in 2012 at TCI. When did you become more than co-workers? I take it that you are a couple now.
Cindy: We are a couple. That would have been January 2014.
Nothing like working in a small office to foster a romantic relationship.
Cindy: I always say that Chris and I worked together first, and somewhere in there we became genuine friends. That respected each other. We respected our work first, and then we became friends and respected each other. I had been in a horrible relationship, and I had taken steps to make myself a better person to make sure that I wouldn't get into another horrible relationship ever again. I felt like, "Okay, I'm done dating. This is good, you know."
Weren't you previously married?
Cindy: I was married, and it was a long-term relationship before it was a marriage. So I just sort of thought, "I've done enough in my life. I have two full-grown kids. I think I'm good."
How about you Chris?
Chris: I was also coming out of a marriage, and certainly not looking for anything.
Still, there was an early friendship?
 Chris: Yeah it was definitely that first. That is what we found with each other and the rest just kind of flowed from that because we had to develop (as a couple). We were two people who had been doing what we had been doing for a long time, and we had to develop a sort of respect in order to work together, and to partner on projects, and not butt heads the whole time. That led to a deeper relationship, and kind of a eureka moment that we were in love.
Cindy: Chris and I figured out pretty early on that we were different, and that we could fit if we mostly stuck with what we were good at, and also respected the other person in the process.
Chris: I was looking for kind of the other half of my business frame. I always knew that there was another half to my business brain. I always knew what my limitations and what my strengths are. I knew that I needed someone else, some kind of a partner to really take things to the next level, and could sort of balance those skills, and that is what I have found with Cindy. It really is a push and pull thing, but it is done from such a space of mutual respect that we are really talking things out. Of course, we are going to butt heads, but it comes from such a respect of each other that we are able to use that to either find a way to make the thing work or find a new way around it.
On the surface, Cindy seems to be the creative; while you seem to be the nuts-and-bolts strategist.
Chris: I am definitely drawn to the nuts-and-bolts and touring side of things. Cindy often describes it as that I'm the one who figures out how to implement her crazy ideas.
Do you come out with crazy ideas Cindy?
Cindy: I have a very vivid imagination. I think that it helps a lot. I didn't start out in music. I kind of landed here. I also landed here in a time, and it kind of hurt me at first because I didn't have that whole major label mentality. "This is how it's always been done." But that (industry structure) fell apart soon afterward, and it gave me an edge because everybody was still scrambling around trying to figure out what was next, and I already had my own direction. I was already figuring things out because I didn't have the handbook.
 You two have had a rough period of late with the death of the Zombie's bassist Jim Rodford late last month  You both attended his public service on Feb. 12th at St Albans Cathedral in in Hertfordshire, England that began with a speech by his cousin, Rev. Canon Brian Rodford.
Cindy:  His death is a tough one.
Chris: Yes, it was devastating to lose Jim, and it was a few days after we parted ways with him at the Orlando airport after a great series of shows in Florida. The band had one of their best gigs at their last show at the 30A Songwriters Festival in Miramar Beach. I know that Jim had that joy (of performing) right up to the very last week of his life. He was an active musician playing. He went straight from Argent to the Kinks, and then to the new reconstituted Zombies, the band that he helped start in 1961. Since the Zombies started up again with Rod Argent and Colin Blunstone, they have been playing with Jim Rodford and his son Steve.
[Jim Rodford, 76, died Jan. 20th, 2018 of a fatal fall on a staircase just days after performing at the 30A Songwriters Festival in Miramar Beach, Florida on Jan. 14th. He began playing bass in the late 1950s with the St Albans skiffle band the Bluetones. He helped Rod Argent form the Zombies in 1961, but declined an invitation to join the group. Following the break-up of the Zombies in 1968, he joined Rod's new band Argent. When the band Argent split in 1976, he joined the Kinks, remaining until their dissolution in 1996. Then he and his drummer son Steve joined the Zombies as it was resurrected by Argent and Colin Blunstone in 1999.]
Few people in the '60s could predict that the Zombies would still be touring 50 years later. Rock acts back then were considered to face a limited shelf life.
Chris: It's a miracle in many ways that a band like the Zombies are: A) Still performing; B) Still at the top of their game as musicians, and as creative people; and C) have an audience that is growing, and is interested in them. I see it first hand the joy that they have out of performing, and recording.
You are preparing for the Zombies' upcoming American tour running from Feb. 27 to March 25, 2018. That's a very good tour.
 Chris: Yes it is.
Cindy: It is just the tip of the iceberg.
What will the Zombies' line-up be now with Jim gone?
Chris: Obviously, Jim is irreplaceable in so many ways. He's Steve's father, Rod's oldest cousin, and he was an integral member of what the Zombies have become over the past 18 years. Also, he would come down from Heaven and kick us in the butt if the band wasn't going to continue moving forward. It's what he believed in. As all of us have been mourning, everybody knows that this tour is coming up immediately. So we have taken the necessary steps and gotten some wonderful recommendations through the extended family of the Zombies. The guys have done a couple of auditions and rehearsals and we have chosen someone. We are now going through the process of attaining U.S. work visas and securing emergency applications, and getting it together for the tour to go forward. We haven't announced yet what's happening other than we are doing the tour, but I'm happy to say that the guys are going forward, and will do a wonderful series of shows in Jim's honor.
[UPDATE FROM THE ZOMBIES' FACEBOOK PAGE: "It is with obvious mixed feelings that The Zombies are just about to embark on our latest U.S. tour, after the numbing and shattering loss of our dear friend and bass anchor, Jim Rodford. Jim is irreplaceable, but his wife Jean and son Steve were immediately insistent that we must carry on and not falter…. and we have now had the great good fortune, after a glowing recommendation, to have been introduced to a terrific Danish bass player, Soren Koch -"Kooks". After a fine audition a few days ago, where Soren played and sang beautifully, our management team of Chris and Cindy swung into action, and it seems they now have narrowly accomplished the enormously demanding task of getting the relevant visa and work permits in time.]
The emergence of the Zombies in America again is a fascinating story that has been driven by touring, social media, crowdfunding, merchandising, and even the news of a Rock and Roll Hall of Fame nomination last year.
Chris: They have seen that what sort of grows their profile across the board is everything. The cult development of their catalog over the years led to people like (L.A.-based music supervisor) Gary Calamar doing very clever things with their music. And then how touring is helping their catalog, and their catalog is helping their new music. Their social media presence and their syncs are going on constantly…
Cindy: Streaming has gone up tremendously for them.
Chris: We've learned a lot from working the Zombies. They are such an unusual situation, but there are a lot of universal truths to how we helped to re-develop them. They had hits, but they were away for 40 years. They were sort of a cult band, and we had to reconnect the dots for people and grow them in the public eye. We did an unusual approach. We took advantage of every opportunity we could. We went after their hits. We went after their current fan base. We looked for a new fan base. We did social media. We developed them with branding. We developed them in merchandising.
Cindy: Retail.
Chris: We found the best thing was an across the board approach. Mixing all of the traditional things that we learned over the decades in this industry with out of the box thinking; and looking at every angle to get through the clutter out there these days, no matter what artist it is. We had clients that understood that, and have been willing to work at it. Whether you are a baby band or somebody that is in their '70s like the Zombies, you have to be prepared to understand how you reach people today.
This has led to the Zombies being able to attract audiences of 500 to 1,000 on a prime ticket today in most American markets.
Chris: Right, and that was also something that we had to develop. That didn't happen right away.
While you were working with Margo Lewis, her company Talent Consultants International became the North American booking representative for the Zombies? 
Chris: Correct. At the time they had a British person handling managerial duties, but not as a manager. As the North American booking agent, we saw a lot of growth with the band on the live circuit. When I found the Zombies, there was a bit of a blank canvas because they had been away for so long. When they toured in 2001, there were only a handful of major markets they could do business in. The strong markets were New York, Philly, Chicago, San Francisco and L.A.; where all the hipsters were that knew all of the dots that needed to be connected on the Zombies, Argent and Colin Blunstone. Who knew all of these songs. With some careful touring, they started to make money. They started to develop audiences. Suddenly, they were shocked that they were playing to audiences in the South, where even in the '60s nobody came to see them.
 In the UK, the Zombies were viewed as an oldies band. They had never even charted with an album there.
Chris: In England, they were basically on that oldies circuit playing the same round of venues that are going to bring you diminishing audiences, and work over time. We took a different approach with them, and they really embraced it. They were willing to go out like an indie band again
Many heritage acts have failed to adapt to the new music paradigm including doing grassroots touring and understanding the importance of social media, podcasts etc. How did you convince the Zombies to buy into your career strategy for them?
Chris: For those first few tours, Rod was putting the money up to come over to America, and they weren't even breaking even. They were traveling around in a Ford Econoline, and staying in Travelodges. We had soaked up so much in America, but I knew that we couldn't go further without tying the other elements together. That is kind of when Cindy came onboard and pushed it to a new level.  They quickly got over the mentality that a lot of artists from their period have of, "You shouldn't be videotaping my concert, and putting it on YouTube. You are stealing my music." They got it. They saw that a fan video on YouTube would lead new people to, maybe, buy their old music or come to a show or, maybe, check out their new album. The group learned to embrace social media and to be active artists.
Cindy: I felt like it's been the biggest gift thrown into my lap. We do a lot of this together. The bulk of the creative falls on my lap. I feel that it was working with this blank canvas with this extraordinary quality. Even though I've gotten a few faces from them before, they never really said "no." When I'd say, "You had a day off, but now we are going to do your very first music video, and we are going to put it out there." They were like, "Really?" But they did it. Now they don't even give me the face. They are open to a lot of things.
A lot of the rebuilding was a result of word-of-mouth, but also a huge selection of artists, including Tom Petty, Paul Weller, Nick Cave and even Eminem have cited the Zombies as an influence.
Chris: It did grow by word-of-mouth, but we were hitting a glass ceiling. They weren't being treated as a cool hip band in the UK. They were still being treated as an oldies act. Their new records were quality records but they weren't being actively marketed in their biggest market, the United States. Their catalog had a life of its own, but it wasn't being tied in with what they were doing currently.
How did you flip that around?
Cindy: I started to see other areas to drill down on. "Hey guys, why don't I help you find a publicist so you don't have to rely on a venue to promote shows? We will try to get you some press around dates, try to help set up interviews on the tour, and try to get some national press." That started to work, and then we balanced all that with doing some more mainstream shows, and doing hip rock club shows with young indie bands who had been influenced by them.
Managers tend to think years ahead about what is needed to get to the next level while musicians primarily think about what's happening next week.
Cindy: Very true.
Chris: Yes, well I think it is the nature of things. First of all, when you are starting with a client, especially, as a manager you are probably not going to make money for the first two years.
Certainly, that's true with a new act.
Chris: Even with the Zombies. Transitioning into management from being a booking agency was a big deal. While you are going to make money, you are now going to be spending a lot more time on one client then you were.
A rock history irony is that the Zombies' 1968 album "Odessey & Oracle" released wasn't a hit until a year later and after the members had parted ways. Even then it only reached #95 on Billboard's album chart while its single "Time of the Season" reached #3 on Billboard's Hot 100. And neither charted in the UK.
Chris: They'd broken up before the album came out. They had never played it live back then. They didn't tour when "Time of the Season" was a hit after they broke up. And there were two fake versions of the Zombies touring in the United States at that time because there were no real Zombies.
I recall the Zombies at South by Southwest in 2013. That was like a coming out party for them for America. They returned to South by Southwest in 2015.
Chris: South By Southwest 2013 was definitely the turning point where they got that recognition in the industry and in the media.
Cindy: And I had a lot of pushback because don't forget TCI was a booking agency. The idea of South By Southwest was that this was a place where you don't make money. "How is this a good booking decision?"
Chris: And you can get lost in the shuffle.
South by Southwest was then attracting cutting edge indie bands seeking record deals. Not likely it was deemed a natural fit for Brit rockers from yesteryear.
Cindy: No. Not a natural fit. But when they finally let me do it, I was like a kid in the candy store. At that point, I had probably been to 12 SXSWs. The only prior success was probably my first deal with my group 2 that took me to (producer) Tom Dowd. But other than that, I pretty well pounded the pavement there for years and years. To then be able to call the clubs at South by Southwest  and say, "I want a meeting" and hearing back, "A meeting, about what?"—because I had been this girl who had been bringing these little mini-bands—"I want to bring the Zombies to South by Southwest." The next thing, you know, I am having breakfast with them (SXSW bookers), and laying out everything that I wanted to see. I didn't get everything I asked for the first year. They didn't give me Stubbs (the outdoor stage at Stubbs BBQ). But Bob Bollen (host of NPR's online show All Songs Considered) did a panel with them which was great. We did play the Paste Magazine party and the Yahoo! party, and we played in the parking lot of Waterloo Records.
How does a new band make an impact today at conferences like South by Southwest?
Cindy: You have to work months ahead. Your publicist should be on board a least a month and a half or two months ahead. You need somebody grabbing the Jam In The Vans (a series recorded in a souped-up van filled with recording gear and instruments sponsored by GQ magazine.) You need somebody to get you Consequence of Sound, a great blog that also records sessions that they put out throughout the year. If you can't afford it (a publicist), you need to go after that stuff yourself.
I'd suggest for the same for any act performing at Folk Alliance International, The Americana Music Festival & Conference Musexpo, or Canadian Music Week.
Cindy: Let me tell you, preparation is probably 90% of any of those things, and the last piece of advice is, "Go with the flow."
How did the Zombies plan out presenting "Odessey & Oracle" in its entirety for special performances?
Chris: The thing is that Rod took a very serious approach to it. If he was going to re-create the album in its entirety his attitude was,  "Let's do it the way that we did it." So for these special shows, it was the whole (touring) ensemble uniting with (bassist) Chris White and (drummer) Hugh Grundy; the original bassist who co-wrote the album and the original drummer, both of whom had been retired from active touring; and bringing in Darian Sahanaja, Brian Wilson's musical director, because there was nobody else who could help Rod recreate all of the overdubbed mellotron parts he did 50 years ago that he never attempted to perform live; and having extra vocalists cover the overdubbed harmonies. It was something he wanted to do the right way.
The popular investigative journalism podcast S-Town used the Zombie's "Odessey & Oracle" track "A Rose for Emily," titled after William Faulkner's 1930 short story, as the closing theme for 7 episodes. The podcasts resulted in 16 million downloads in the first week.
Chris: That was downloads of the podcast. Coverage of the S-Town podcasts, a lot of it focused on this haunting song at the end of each episode. Who it was. It sounded like a contemporary indie band, but the fact was that it was recorded 50 years ago, and how it fits into the story. From there Cindy decided to bring "A Rose for Emily"  to radio.
As well, "Odessey & Oracle" was reissued by Varese Sarabande in a 50th-anniversary edition with the cover by Terry Quirk that peaked at #25 on Billboard.
Cindy: When we were starting the album "Still Got That Hunger" that came out in 2015, I reached out to Terry. That was the first time I had spoken to him. It was kind of a tricky situation because he had never been paid for the first album cover.
That may be due to the spelling error which saw "Odyssey" spelt with a misplaced "e." The cover was produced while the band was on the road, so members didn't see it until it had gone to the printers.
Chris: Rod would always interject that he'd pay the invoice as soon as Terry gets the spelling right.
Cindy: So I asked if he would do this ("Still Got That Hunger") cover, and he said yes. He asked how much time he'd have. I said, "Hmmm, three weeks?" We just clicked, and he started having this funny relationship with us. Then he was sending everything by DHL (Express), and said he'd thrown something extra into the package. "I put in the original 'Odessey & Oracle' painting." I said, "Did you insure it?" He said, "No. I thought it was best not to call attention to it."
You now work with Terry and with Vivienne Boucherat who, in colloboration with the Zombies, Cindy, and Scott Bomar at BMG Books, released the book "The Zombies in Words and Images" (published by BMG and Reel Art Press) with contributions from Tom Petty, Brian Wilson, Carlos Santana, and Susanna Hoffs.
Cindy: Yes. Vivienne is married to (Zombies' bassist/singer) Chris White.
It was announced that following their show at the London Palladium last September that the group would discontinue playing "Odessey & Oracle" in full.
Chris: Exactly. This was meant to be sort of a very special celebration of the anniversary. Once it's been done, and people have appreciated the special nature of it, the band needs to look forward, create new things, and continue on.
You two launched a management division while at Talent Consultant International that led to you both working from a separate office in Sparta and then forming The Rocks Management last year. Chris, you worked for Margo Lewis for 25 years starting off as a kid at Talent Consultant International?
Chris: Very much so. I was an intern in my junior year of college when I started there.
[During the '60s, Margo Lewis (aka Crocitto) was the keyboardist of Goldie & the Gingerbreads and other acts before going into talent representation in the '80s. She co- founded Talent Consultant International with John Regna and Donald Goodman. Lewis was Bo Diddley's personal manager, and also his keyboardist for the last decade of his life which ended in 2008. Among those who have moved through TCI's ranks have been Bruce Solar, executive VP of APA, and Rick Greenstein, Comedy department head,  senior partner, and SVP at the Gersh Agency.]
You couldn't have left a happy Margo when you took away a client like the Zombies which you had grown under her firm. Has she taken you two off her Christmas list?
Chris: As these things are, it's complicated. There always was an intention and desire over the past few years that as we were going in different directions we were going to split off in our own ways.
Chris, what did you learn from working with Margo?
Chris: I learned a tremendous amount. Margo gave me a very diverse set of experiences over my 25 years there. Opportunities. Some of them, I was thrown into because someone had to do it. That became me managing Wilson Pickett for four years in my early 20s.
By all accounts, Wilson Pickett was not an easy person to work with.
Chris: He was terrifying in many ways, but he also was a major talent. He was one of the reasons why I chose TCI out of the intern book at NYU. (New York University). I thought,  "This is weird. This company represents some death metal bands, and Bo Diddley, Wilson Pickett, and the Village People.
Also Jay and the Americans, the Yardbirds, the Strawbs, the Hollies, Human League, Gloria Gaynor, Belinda Carlisle, Tiffany, Steve Hackett, the Trammps, Asia, the Carl Palmer Band, and two Sinatras, Nancy and Frank Jr.
Chris: That was over the course of 25 years. The roster has changed quite a bit. But at the time, it sounded different and odd. Honestly, my gateway to R&B music and the blues was the Blues Brothers. i wasn't around when Elvis came out.
Music-based films like "The Blues Brothers" (1980), "The Commitments" (1991) resurrected soul-based R&B to some degree.
Chris: Yes and "The Commitments" affected Pickett's career quite a lot because he was sort of shadowy  inspirational figure in the movie. The Blues Brothers for me was like the British kids discovering Elvis. I was hearing this music performed by these cool guys, and then I just dug a little bit deeper and I realized he's calling out, "Play it, Steve" during "Soul Man" that he 's calling out to the same the same guy that Sam Moore (of Sam & Dave) was calling it out to: Steve Cropper who co-wrote some of the greatest R&B songs in history. Wilson Pickett was a huge opportunity for me, but it was a terrifying. I had no idea what I was doing. I had never been a tour manager, and there I was in Antwerp, Belgium for an awards festival with Wilson Pickett, Steve Cropper, Rufus Thomas, Martha and the Vandellas, Dionne Warwick, and Sam Moore. It just blew my mind. That was my first gig.
You held different positions at TCI from the ground up over 25 years. Certainly, experiences that would have shaped your outlook as a manager.
Chris: Oh, hugely. I got this opportunity from Margo who started her career as a musician in Goldie and the Gingerbreads in the '60s. She taught me about valuing the musician, and the artist. That this is a business with different degrees of people. I think that really helped form who I became as a representative of artists over the years, and build my reputation for being like that. The fact that I've written so many engagement contracts. I've been a tour manager. I've have done every sort of role in working as a booking agent, and I think, it all really informed me as a manager. Having seen all sides I understand when people in those roles what they are going through and I will also understand when they are B.S.ing.
Being a tour manager would offer a unique work experience.
Chris: Yes, I tour managed a few of our clients over the years with Wilson Pickett being the longest running one. He was also my very first time of doing that in my 20s. So I have really seen….I have lived about every aspect of being a person on the road, and what it takes to put that together and what it takes to experience it.
Cindy, how did you and Chris first work together at TCI?
 Cindy: What Chris and the TCI folks did to bring the Zombies to where they were, it wasn't overplayed. It wasn't overdone. But there was still so much that I could attach myself to, and make a difference. I remember something that Joe Mardin told me when we parted ways, "You are really an amazing person, but I don't think that you can work as part of a team. I think that you are really meant to lead by yourself." That was a mixed blessing for me because it was like he was giving me the go-ahead to take off on my own, and that's cool, but to work with a team I know that I can.
Joe was indicating how shy and reserved you are, Cindy.
Cindy: (Laughing) I don't know.
You are fairly aggressive.
Cindy: Yes. I do think that over time that I have learned to be a little bit more patient, and to make sure that my timing is better because I would bring things to people when, maybe, they weren't quite ready, out of sheer excitement and passion, and what not.
With a controlling personality, it's difficult to work for others.
Cindy: It is. Margo's first thing to me was "Why do you want to work here? You are overqualified." I said to her, "I'd like to work in a team environment, I would like to see what that's like." When we finally started working as management…
Chris: Cindy came in to gain experience, to learn from the agency side and all of these things, but we kept talking about all of her ideas and the things that she was working on with management. I was telling her how far we had gotten with the Zombies without getting it to that next level. We began talking about other opportunities. "Why don't we start up something new here?"
So you started a management division at TCI. The agency wasn't doing much management?
Chris: Well, Margo managed Bo Diddley and Wilson Pickett and we also managed a handful of artists over the years. But a lot of the artists that we had managed had passed away, and management was something the company had moved away from.
At times, most booking agencies have assumed managerial duties with their clients, but that's not really solid management.
Chris: Yes. We had several clients like that because a lot of older artists don't have managers. One thing I learned from Margo is that we always approach booking with a manager's eye. The artists appreciated that. They appreciated that we just weren't putting them into any gig that we could get for the money. We were trying to help them build a career, and be comfortable and to be in the right situations.
Decades ago heritage acts were being relegated to the oldies circuit or, perhaps, were able to benefit from a PBS oldies show. Move forward today, and managers of heritage acts are working untapped territory due to the internet, sync licensing where their clients' catalogs are being heard in films and TV shows, and working with many musicians, despite being in their 60s or 70s, who do not want to stop performing or recording.
Chris: It's a fact that those opportunities are there, but very few heritage acts either have the motivation or the savvy or have the right advisers to take advantage of what is available.
It's easier to grab the obvious "quick money" handful of dates.
Chris: Of course. And some have a reason to have a bit of a chip on their shoulders. They have already survived the record industry. They had success. "Why should I have to start over from scratch again in so many ways?"
Most also don't have control of their publishing, and only earn pennies on their catalog if it's controlled by a major label.
Chris: Exactly. That's one of the things that we tried to encourage with the artists that we work with. We pick artists that understood that. Bo Diddley and Wilson Pickett put out fine, critically-acclaimed and properly promoted albums toward the ends of their lives but a lot of heritage artists just think about creating new music as an afterthought
Jon Tiven has produced some great recordings with heritage acts in the soul and blues genres.
Chris: with Jon's Pickett album "It's Harder Now" (in 1999 on Rounder Records' Bullseye Blues & Jazz imprint), Pickett rose to the occasion. He got behind it and had the passion of creating something new.
Moving more toward management at TCI, you needed someone to direct traffic out there which suits Cindy.
Chris: Absolutely, yes. Well, it really depends on what the need of the situation is. Some people react differently to somebody out there pitching as opposed to somebody doing a low-key approach. We talk those things through ahead of time, and before we move on it.
Cindy, when you started at TCI were there conflicts between you two because of your different personalities?
Cindy: During my first six months at TCI, I was a contract administrator. I worked under Chris, and I listened to him. He would critique my contracts. Honestly, I was happy the day the day I got back a perfect contract with no red lines. It was like getting my first A or my star or whatever in school.
Prior to that, you had been running your own management company?
Cindy: Oh yeah. I had Bruce Sudano for awhile. I had this brilliant piano player, Josh Charles, that I co-managed with Alan Wolmark (CEC Management), and then I went on to manage him by myself. I was working with the Turkish artist Sinem Saniyé. I was working with some cool people. For me, it was all about the music. It was great, but I wasn't making that much of a living.
Cindy, I know you attended the Columbia Union College (in Takoma Park Maryland), and that you came late to music. What were you doing previously?
Cindy: I worked in the Strategic Sourcing Department at Verizon as a sourcing process leader. A high-level buyer in charge of a $250 million budget for construction. Then they put me in charge of data management with a similar budget. So I have that analytical background. I was good at my job but, but I was pretty miserable there. I would get everything done and then go to cubicle to cubicle talking to everybody. I just knew that there just had to be some other place for me. A thing that would hold my interest. Then I came down with Lupus and I had to leave  Verizon. I was in bed and I couldn't walk for about 9 months. I was 32.  and I had two children. One who was only 4 or 5 at the time.
So I was scared. I was taking 17 pills a day for all of my ailments. I soon started spiraling into a fog, doing nothing but playing video games because it was the only thing I could do to pass the time, and to pass the pain. My husband said to me, "You can't do this. You have to find something that makes you happy, and pulls you out of this." While Lupus may have been the catalyst for getting me to the music business, I have been in remission and med free for 15 years.
You grew up with a 7th Day Adventist background in Newark, New Jersey.
Cindy: My dad was a minister in Newark. It was a tiny private school after tiny private school. I didn't go to a public school until college. I knew that I had such a small world view and that I needed to expand that. I needed to get away. I needed to just to experience things in life.
Your ex-husband Roger Johansen operated Jolly Roger Recording.
Cindy: Yes, he was a dentist. He teaches dentistry at UMDNJ (University of Medicine and Dentistry of New Jersey) in Newark, and he had a private practice in Hoboken, New Jersey. I owe a lot to him. We are still friends.
 Jolly Roger Recording was a 5,000-square-foot complex where such acts as Bush Tetras, Birdy and Tadpoles recorded early in their careers.
Cindy: Yeah, a lot of bands came through there including Whiskeytown. We had many, many bottles left over by Mr. Ryan Adams. My problem with the Jolly Roger time was that I was not cool enough to appreciate it. I'd come from a pop background where the voice was the center of everything. That was where my head was at. I was a pop radio chick. I grew up in the '80s. I loved Tina Turner, Madonna, Michael Jackson, Prince, and Howard Jones. That was me. When I was super young it was Karen Carpenter, and Barbra Streisand. When I was a little girl that was what was on the radio. Plus there was always the romantic in me. Give me a good love song. My favorite activity as a kid was sneaking my dad's transistor radio underneath my bed.
And as you got older what artists were you attracted to?
It was artists like Bryan Adams. My first concert was Bruce Springsteen, and it was by pure accident. Some guy in college won tickets to see him on the "Born In The U.S.A." tour. I was 16. I was a preacher's kid so I was very sheltered. My father was a Seventh Day Adventist minister. My life was about going to church and singing in a choir, and all that, right? But being in an arena, and it's Bruce Springsteen doing "Born in the U.S.A.," I was just blown away. I lost my mind. My second concert was Eric Clapton, and my third was Yes. I started going to see every show I could afford. My parents didn't come from money. They weren't allowance people so I would work at school and, instead of shopping for myself, I would see every show that I could afford. I expanded very fast. I would get my friends to drive to Philly, and we would see Wham! which was the first time I saw Chaka Khan. To me, George Michael was about the voice. That's why I liked him.
How did you meet the infamous record producer and engineer Tom Dowd?
Cindy: In 2002 I was at my very first South by Southwest. I had been in the music industry for about one minute, maybe two. I had just started managing this band called 2. The worst name ever. I was managing. I was doing publicity. I was the street team. Doing everything. I was figuring it out as I went along. I was like a sponge. I read every book I could read. I looked at everything I could. Every conversation would be, "South by Southwest, that's where you have to go." So I told Roger I had to go to South by Southwest, and I was taking 2. They were appalled because we didn't have a showcase. I was like, "Austin's a big city. I'm sure we'll find something." I showed up on Tuesday, and they showed up on Wednesday. This was when SXSW was Thursday, Friday and Saturday. I had gotten them a small gig before I'd left the house. I had made an arrangement for them to play in an instrument music store. I had printed a ton of posters and I brought a bunch of fliers with me.
When I got to Austin I went to The Chuggin' Monkey. I was looking over 6th Street thinking, "What the hell am I doing here? I don't know anything about this town. How are we going to break through?" Across the street, there was this really cool restaurant bar just finishing up (construction). They were still hammering some things down. It had a stage by the window. I went over and asked when they were opening. It was the next night. "Are you going to have artists play here for South by Southwest ?" "No, because we are opening too late. We didn't make plans in time." So I said, "How about booking my guys?" So I got our boys to play there every single night of SXSW during dinner. That was in the day when something like that could make a difference there. It was where the writers would go. It was three doors down from The Driskill Hotel. The music was streamed into the street. People would stop for dinner, and sit and write or eat. So this guy walks in. He wants me to manage a girl he's working with. I tell him no. The next thing, he calls me up, and says, "Cindy, this man is going to call. You just better take the call." The next thing, I have Tom Dowd calling me after I Googled him. I read his discography as I was getting on the phone, and I was freaking out. But I also handled myself. Four days later I was in Miami working with Tom at Criteria Studios (now The Hit Factory Criteria Miami). There's a parking space that said, "Tom Dowd"; another that said "Missy Elliot"; and another one that said "2"
How did Tom work in the studio?
The first thing Tom wanted to talk to me about was how he was going to approach this recording session which freaked me out. He said to me, "This is what I am working on today. How should I do it?" I said, "I can't tell you how to produce." He said, "No Cindy, I know what I'm doing when I walk into the studio, but you are the manager. Tell me what I am up against. Tell me about personalities." That's how our relationship started, and he was amazing. He would sit in the studio, and play little snippets of songs that he had recorded, and they were all 45s that my dad had liked, including (the Coasters' 1959 hit) "Charlie Brown." All kinds of things and we would sit there, and sing together.
It was so sad that he died the way he died.
Cindy: Yes. I had a very soulful connection with him. I can't explain it. I really can't. Every single time that he would go into the hospital I would know it. I would feel it, and I would call his daughter and say, "How's your dad?"
[Tom Dowd died at the age of 77 in 2002 of emphysema. He was one of the leading postwar recording producers and engineers who had worked with the likes of John Coltrane, Aretha Franklin, Ray Charles, Dusty Springfield, Otis Redding, Eric Clapton, Charlie Mingus, the Modern Jazz Quartet, Abba, and Rod Stewart. He was posthumously inducted into the Rock and Roll Hall of Fame in 2012.]
 Did working with Tom lead to you working with Joe Mardin at NuNoise Records?
Cindy: Yes. As Tom was getting really sick he'd say, "I'm not sure that I can finish this project. I think I need to pass you onto someone else. Who would you like to work with, Cindy?" I had told him possibly Pierre Marchand, but after the first conversation we had about that I became really uncomfortable, and I said, "No. I will wait for you. it'll be fine." "Are you sure you don't want me to introduce you to Arif Mardin ?" I said, "No. I will be fine. I will wait for you." And, of course, he passed. His daughter Dana and I became very close, and she introduced me to Arif and (son) Joe Mardin. I worked with Joe. I built his studio, and Arif started doing what would be his last album  ("All My Friends Are Here" (NuNoise Records, 2010) there, and I was managing someone (Nicki Parrott, the upright bass player, and singer) who was on that album
[Turkish-American record producer Arif Mardin, one of the most significant behind-the-scenes figures in popular music, recorded Aretha Franklin, the Bee Gees, Bette Midler, Chaka Khan and Norah Jones. He died in 2006 from pancreatic cancer at age 74. The 2010 documentary "The Greatest Ears in Town: The Arif Mardin Story" was produced by his son Joe Mardin, and was directed by Doug Biro.]
 Joe's studio was in Chelsea?
Cindy: Yes. It was at 28th between 6th and 7th. I picked the studio space. I shopped the real estate. We had a designer come in, but anything aesthetic was me.
How long did you work with Joe?
Cindy: About 18 months.
As you said earlier, Joe told you that you needed to go out on your own.
Cindy: Yeah he did.
He put it quite bluntly.
Cindy: He basically said to me, "Cindy, you are a leader and not really a team player. You need to lead. That is your personality." We are still friends. We are great friends.
Tom Dowd had told you something similar.
Cindy: He told me one thing that I haven't quite figured out yet. He told me that I was a great manager; but that I had another instrument in me, and that I needed to figure out that instrument. And I don't know what that is.
Your client roster records and tours with one another. Bruce Sudano has toured with both the Zombies and recorded and toured with Hollis Brown. Don DiLego produces Hollis Brown.
Chris: We encourage our artists to work together. Basically, if you are one of our clients you are going to open for the Zombies at some point because they are sterling examples of so many things. Musicians as professionals but also their audiences are such embracers of music. We can put a very diverse type of support act into a Zombies' show, and people will become fans of that support act. It's invaluable. We found Don DiLego though his work in producing Hollis Brown, and we discovered him as a performer and as a songwriter as well.
To some degree working together is something that we learned from the Zombies because they do still operate as a family, and we got to work with Terry and Viv through that. But I feel that there is an element of Cindy's nature that she brings to the dynamic we built with our team at the company, and with our clients. It really is a family feel. What Cindy has brought is sort of a gut instinct. She first saw that there could be some sort of connection if we could put Bruce Sudano and Hollis Brown together. Eventually, that led to a lot of great things.
Cindy: It goes back to something that Tom Dowd told me, "Cindy, a great musician will never work with anybody, but another great musician and, for the most part, if they are really great, they aren't assholes. For starters, the one thing that all of our artists have is that they are true musicians. Solid musicians attract other solid musicians. Solid, solid musicians. I put together Bruce and Mike Montali (of Hollis Brown) for a songwriting session, and a mutual respect developed. A mutual respect for art. At Sunset Sessions they were hanging out, and Bruce asked if I would put him on European dates with them. He wanted the whole tour. We couldn't make that happen. We got most of the tour. I told him that the touring conditions would be very different. I could supplement a hotel when they were staying in a hostel or something way too atrocious. But he bought in. He was like, "I want to do this no matter what."
Chris: He went and sat with them in a crappy van, and went all over Europe with them.
Cindy: And he bonded with them like nobody's business. They all loved and enjoyed him and, in fact, Mike Montali ended up producing Bruce's last record "21st Century World," and all of Hollis Brown played on that record.
Chris: Mike helped him to find a new balance of sound.
Bruce Sudano is a valuable role model for the Hollis Brown members who have only been together since 2009. To tour and record with someone experience as Bruce–even sit down and talk with him, and discover how he balances his life–would be quite informative.
Cindy: Absolutely. Mike, in particular, has taken a lot from Bruce, and he's made him his personal role model in his marriage as well because he sees Bruce as that guy who went through the '80s, all of that, and still survived a successful marriage with an icon like Donna (Summer). Most people would not get through that. but they did.
Donna Summer passed away in 2012. There's a Broadway musical coming based on her life.
Cindy: Yes. That's coming out in April.
"Summer: The Donna Summer Musical" will begin previews at the Lunt-Fontanne Theatre on March 28th with an opening set for April 23rd. The musical emerged from a 2016 workshop and, directed by Des McAnuff, has been running at the La Jolla Playhouse in San Diego.]
 Were you involved in negotiating Bruce's rights for the musical?
Cindy: No. Bruce keeps Donna very separate. From the very beginning, our relationship has been always about Bruce. I think that's what he respected me for. I think he brought me on because he wanted someone in his corner, and not just for the automatic celebrity that his family is. I've been that person, even in the beginning when it was slightly frustrating; I wasn't sure if he was ever going to tour. I put out two records with him, and I did radio campaigns with him just out of sheer respect. I was always in his corner. I was okay with that. I didn't need to be a part of everything else, and I didn't even know that Donna was sick
Their daughters are grown up now
Cindy: Amanda is a member of Johnnyswim, and Brooklyn is a very successful actress. She's had a big part in putting this play together. I know that she's had a very big role in his this play shapes up.
[Bruce Sudano co-founded the New York-based band Alive 'N Kickin which scored with "Tighter, Tighter" which reached #7 on the Billboard Hot 100 in 1970. He was a member of Brooklyn Dreams which had a #4 hit with "Heaven Knows," featuring Donna Summer. While Sudano managed his late wife's career, and co-wrote such hits with her as "Bad Girls," he also released solo albums, toured, and had covers of his songs recorded by  Dolly Parton ("Starting Over Again"), and Michael and Jermaine Jackson ("Tell Me I'm Not Dreamin.'").]
I first heard of Hollis Brown when they did an incredible version of the Velvet Underground's "Oh! Sweet Nuthin'" (2014); and then with "Rain Dance" (2015) which sampled an unreleased Bo Diddley track.
Cindy:  "Oh Sweet Nuthin,'" I challenge anyone to find a better version. I have searched. I have heard the Black Crowes do it. I have heard so many people do it. I still that is the most solid version out there. We have never done anything, and it's the fastest naturally growing song that we have on Spotify. I feel that it's because they truly feel it. They are old souls. They might be a younger generation than us, but in their hearts and souls, 60s and 70s music is what calls to them. I've seen them in social situations, and they are totally aware of current music and are even fans. Mike loves a lot of things that are out there, but what he chooses to write, and what comes naturally to him, is a throwback
Chris: It's songcraft.
Cindy: Yeah, and it's mixing a pop song with some sort of message whatever that message may be. And I think Mike is getting better and better.
Chris: We have heard a song from their new album ("Bad Mistakes"). We are just kind of ramping up to its release later this year. They are doing some tour dates with J J. Grey and Mofro here in the States, and then they are going to go over to a couple of festivals in Europe.
You seem to have your acts out on the road at the same time.
Chris: It is usually by accident. There are things that we plan ahead, and then there are opportunities that arise and we adapt to them.
Who books the Zombies?
Chris: I oversee the booking operation because I will never let go of that and because I know how to sell this band. I work with the wonderful Bruce Solar at APA for America, in conjunction with Todd Jordan at the Paquin Artists Agency in Canada.  Then Neil O'Brien (of Neil O'Brien Entertainment) handles us in the UK. I generally feel more comfortable working directly with local agents, and promoters in Europe on a country by country basis whenever I can. The same thing internationally.
Who books Hollis Brown?
Chris: Hollis Brown is with Jesse Rosoff at UTA (United Talent Agency) who is kicking butt for us there.
Cindy: He keeps growing as they grow which is cool. He recently got promoted…
Chris: And moved out to L.A. as much as we miss him here in New York. Hollis Brown are handled by Sedate Booking in Europe. With our other two clients, Bruce Sudano, and Don DiLego, we are still courting agents. I help them wherever I can.
Larry LeBlanc is widely recognized as one of the leading music industry journalists in the world. Before joining CelebrityAccess in 2008 as senior editor, he was the Canadian bureau chief of Billboard from 1991-2007 and Canadian editor of Record World from 1970-80. He was also a co-founder of the late Canadian music trade, The Record. He has been quoted on music industry issues in hundreds of publications including Time, Forbes, and the London Times. He is co-author of the book "Music From Far And Wide."